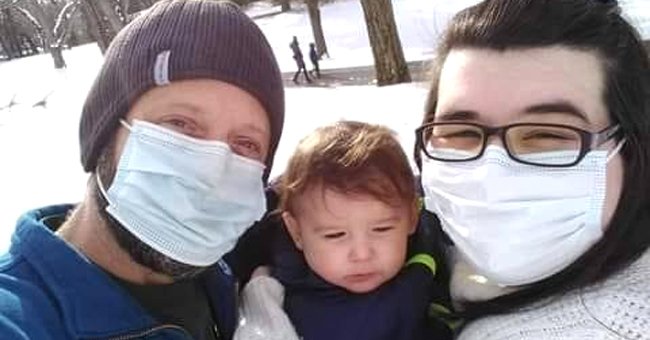 Facebook/chris.sellers.121
Woman of 1-Year-Old Boy Who Died after a Tree Fell on Him Recalls the Tragic Moment It Happened
The mother of a one-year-old boy who passed away after a tree fell on him over the weekend recalled the heartbreaking moment to NBC Boston.
On Friday, March 26, a toddler, Jaxx Stellers, was killed in Massachusetts when a tree fell on him and his father, Chris Stellers. Mom, Roxxe Howe shared details on the moment with NBC Boston.
Howe shared that the day was normal as her two boys went outside to enjoy a walk behind their Townsend home while she was inside the house, letting them enjoy their boys' time together.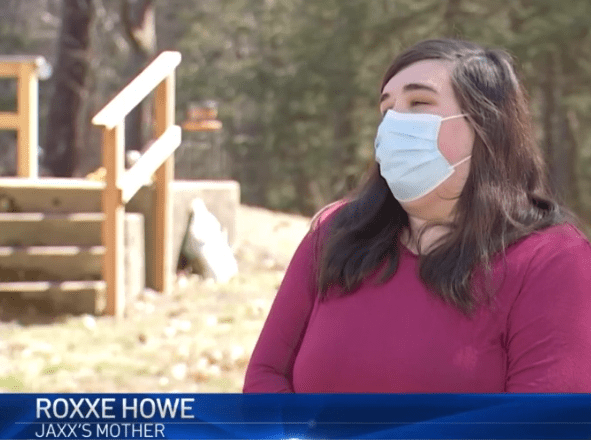 Roxxe Howe pictured talking about the heartbreaking moment to NBC Boston news. | Photo: NBC Boston.
Howe then heard her fiance screaming outside. He had been holding Jaxx when a tree hit them both. Chris had tried to do everything he could in that split second, but unfortunately, the toddler sustained severe injuries.
Howe explained to the news outlet in tears that she had tried to do chest compressions and CPR, but she heard his labored breathing stop. She explained to the outlet:
"I couldn't tell if he was breathing, I had to do chest compressions, I was doing breaths, I heard the labored breathing stop."
Jaxx was flown by helicopter to Tufts Medical Center in Boston. Unfortunately, there was not much that doctors could do to save him. Howe admitted that she already knew she had lost him.
Although the days since his death have not been easy for the parents, Howe shared that she gained a little hope because her son would be donating his organs so other parents would not lose a child.
Unfortunately, others fell victim to trees falling on them over the weekend.
Jaxx's kidneys were matched by doctors to a patient, and Howe hopes she will meet them in the future. She urged other parents to cherish their children as she is no longer able to.
The grief-stricken mother told the story in tears and explained that Jaxx had been their miracle baby as they had been trying to conceive for almost a decade before he was born. Hower described her son:
"That's my one, he was my rainbow baby, he was my miracle baby."
A friend of Howe started a GoFundMe to raise money to cover the medical bills and funeral costs. Jaxx will be cremated at Anderson Funeral Home in Townsend, according to the fundraiser.
Howe and her fiance are leaning on the support of friends and loved ones as the heartbroken mother took to Facebook to ask friends and family to stay with them as they did not want to be alone.
Unfortunately, others fell victim to trees falling on them over the weekend. A Yreka couple died after a tree fell on their car while driving on U.S. Highway 199 on March 25, 2021. They leave behind their five children.
A toddler, Kenneth Howard, was found alive after he spent three days alone in a mountainous area in Kentucky in more happy news. He was reported missing after he wandered off from his family home.
Please fill in your e-mail so we can share with you our top stories!