Ludacris' Wife Eudoxie Looks Stunning in a White Jumpsuit with a Matching Belt & Birkin Handbag
Ludacris' wife, Eudoxie, stunned her fans with a throwback photo of herself and two friends posing in a stairway during their Miami vacation. The model flaunted her classy style in a chic white jumpsuit and lavish Birkin handbag.
Eudoxie Bridges, the wife of "Fast & Furious" actor and rapper Christopher "Ludacris" Bridges, is undoubtedly gifted with an enviable wardrobe full of stunning and flattering designer outfits and accessories.
The model and philanthropist recently flaunted her fashion-forward style in two throwback photos taken while she was on vacation in Miami celebrating former Destiny's Child star LeToya Luckett's birthday.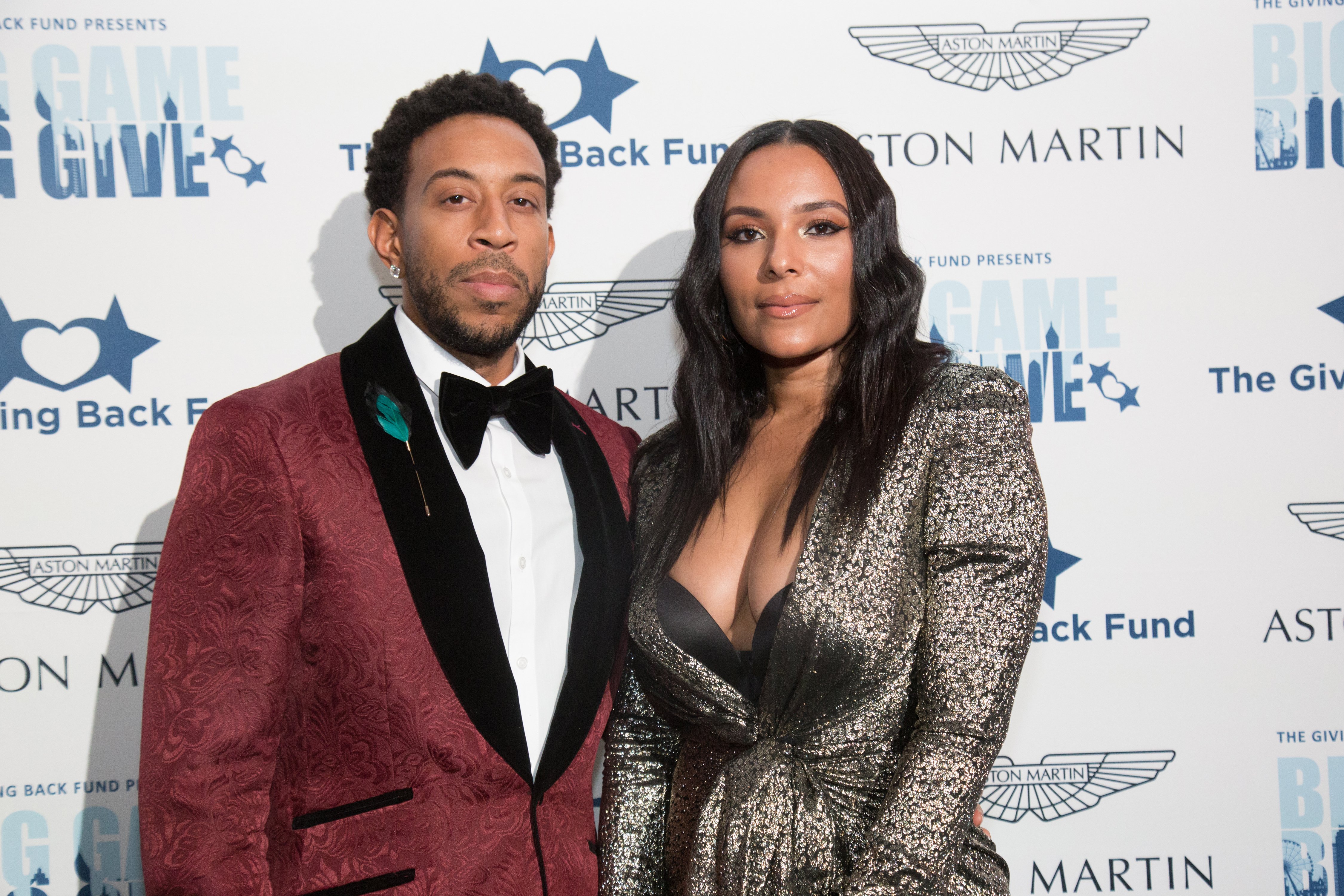 Eudoxie stood solo in a monochrome stairway and snapped the mirror selfie showing off her stylish white jumpsuit, which featured an exaggerated collar, oversized long sleeves, and a matching belt to emphasize her tiny waist.
The 34-year-old beauty paired her look with sparkling clear high heels and a white Birkin handbag. Her beautiful face was adorned by small hoop earrings glistening under the light and her hair styled in a sleek low ponytail.
THREE FASHIONISTAS
A second photo featured Eudoxie posing with friends Dr. Amira Ogunleye and Jessica Burns, who looked equally stunning in their colorful ensembles and voguish poses.
Burns rocked a long-sleeved striped dress while Ogunleye wore a floral mini-dress with over-the-top shoulder pads and a plunging neckline. She accessorized the look with a silver handbag and matching ankle boots.
EUDOXIE'S GABONIAN ROOTS
While Eudoxie has spent much of her adult life in America, she was born and raised in Gabon. The model still has strong family ties in the beautiful African nation and has visited the country several times since moving to the U.S.
In 2018, she even took her daughter, Cadence Bridges, to visit her home country, where they enjoyed a bonding experience like no other. The mother and daughter spent time touring the country, sampling local foods, and spending time with family.
EUDOXIE AND LUDACRIS
In 2020, Ludacris made headlines when he embraced Eudoxie's African heritage and became a Gabonian citizen, along with his three daughters, Cadence, Cai, and Karma Bridges. 
Besides taking on the new identity, the "Act A Fool" rapper is wholly devoted to his wife of six years. According to Ludacris' anniversary tribute last year, the couple's secret to a happy marriage is a healthy sex-life.
HOPE AFTER HEARTBREAK
While Ludacris and Eudoxie seem to have a perfect family life full of love and adventure, they have had their share of heartbreaks in their pursuit to build their family. 
In 2018, Eudoxie revealed that she had suffered a miscarriage and undergone surgery. However, she was not disheartened and continued to be grateful for the ways in which she has already been blessed as a mother.