Kylie Jenner Showcases Her Breathtaking Curves in a $685 Tight Cosmic-Style Catsuit (Photo)
"Keeping Up With the Kardashians" star Kylie Jenner unapologetically captivated the attention of fans by putting her breathtaking curves on display in a $685 tight cosmic-style catsuit.
Beauty mogul, entrepreneur, and reality TV star Kylie Jenner is skilled at expressing herself online. The Instagram maven has a high level of followership, and connecting with the millions of her internet disciples has never been a problem.
She never runs dry of contents to post and delightfully shares information of her realities via pictures and interesting captions that back it up.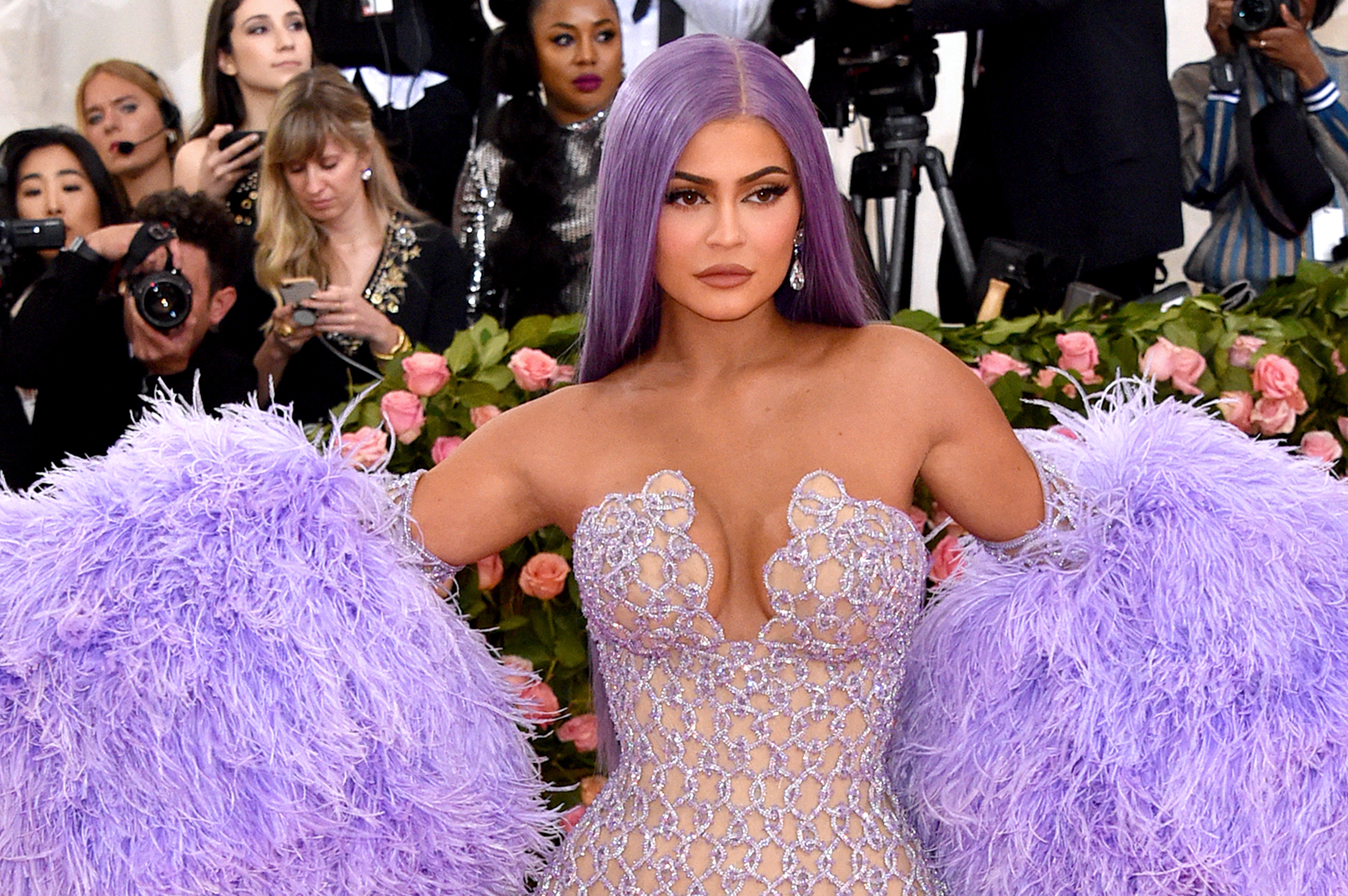 Fans of the beauty mogul are mostly treated to snaps where she shows off her body, and it is no news that Jenner admires her perfect figure.
Recently, she shared multiple photos while rocking the same outfit worth $685. The 23-year-old looked breathtakingly gorgeous in a cosmic-style catsuit designed by ForbiddenKn0wledge.
She paired it with pink Alexandre Vauthier pumps and a small $19,000 pink bag. These pieces meshed well with the illuminating effect of the bodysuit.
Jenner posed by the stairs showing off her long legs and curvaceous body. In one of the shared images, she quipped: "FROM ANOTHER PLANET."
A few hours later, the reality TV star shared indoor photos. This time, fans could see her face glowing in glamorous makeup. The 23-year-old also flaunted her new black blunt bob and accessorized the entire look with a few jewelry pieces. 
With a body like hers, it is nearly unbelievable that the onscreen diva is already a mom.
The "Keeping Up With the Kardashians" star sent fans into a frenzy as they lovingly commented on the appearance. Over 10,000 commenters sang praises to the beauty mogul.
Some applauded her entire outlook, and others could not help but dote on her trimmed physique and hairdo. Lovers of "Keeping Up With the Kardashians" are not oblivious to the TV personality's numerous hair changes and patterns.
She loves to throw a spin around her look, and when she is not wearing her hair short or in a black tone, the 23-year-old will rock brown-blonde tresses or long platinum hair.
Irrespective of her choices, the entrepreneur always looks flawless and rocks the look confidently. Even when some critics may not agree with her selections, Jenner never misses the chance to clap back at them.
With a body like hers, it is nearly unbelievable that the onscreen diva is already a mom. She shares her only child Stormi Webster with an ex-lover Travis Scott.
While she is conscious of maintaining a flawless body, the mother of one often engages in mommy duties. From spending family time with her daughter to sharing posts of the youngster online, the reality TV star is always on point. 
Like her mother, Stormi Webster sparks a chain of reactions owing to her cuteness. In November, the toddler trended after a Youtube video of mother and daughter cooking in matching pajamas surfaced online.
One of her biggest fans is her parents. They are separated, but the duo often teams up to make their little one happy. Last month, they jointly celebrated her 3rd birthday in a lavish mini birthday bash.