Michael McKean's Personal Life and Career — Annette O'Toole Is His Wife of over 2 Decades
American entertainer Michael McKean started his career in 1973, and to date, he stays relevant in the world of make-believe. Here is a look into McKean's life. 
Hollywood icon Michael Mckean has had a career that's spanned over four decades. McKean's career began right from the days of classical Hollywood, and it has evolved with each passing year.
While making progress in the movie industry, McKean also grew his family. He has been married twice and has two kids. Here are tidbits about his life in the spotlight.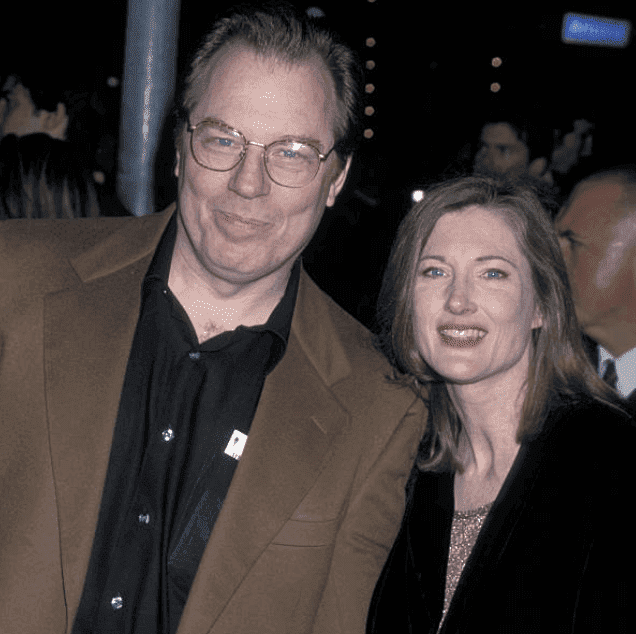 MCKEAN'S PERSONAL LIFE
Born in 1947 as Michael John McKean in New York, McKean caught the acting bug as a young man and has since starred in movies like "The Spinal Tap," David St. Hubbins, and "Better Call Saul," all of which heightened his relevance in Hollywood.
McKean and O'Toole have been married for two decades and counting.
McKean's first wife is Susan Russell, who he married in 1970. The pair were together until their divorce in 1993. In 1999, McKean tied the knot for the second time to fellow star Anette O'Toole. 
September 15, 2019
HUMBLE BEGINNINGS 
Before launching his Hollywood career, McKean was drawn to music and wanted to make a career out of it. However, things changed when he got to College. He decided to pursue a career in the movie industry. 
McKean went on to act alongside David Lander in the show "Laverne & Shirley," and he made exploits on the show until 1983. In 1984, after "Laverne & Shirley," McKean worked on the musical, "This is Spinal Tap."
The movie chronicled the lives of the members of one of the loudest British bands, Spinal Tap. McKean acted as the lead singer and had to shuffle learning his lines and mastering his guitar. He went on to star in more movies like "Clue," "Short Circuit," and "Murder She Wrote." 
Off to the Emmys, so I'm told. pic.twitter.com/LLSpqr8Uud

— Michael McKean (@MJMcKean) September 15, 2019
MCKEAN ON "BETTER CALL SAUL"
Michael McKean plays Chuck McGill on "Better Call Saul," and he has maintained his role as Jimmy McGill's brother, an ex-convict turned attorney, since 2015. 
Once speaking about his experiences on the show, McKean recollected a time he had to memorize his lines for an episode. The 73-year-old mentioned that there was a lot of story-telling for his character, and he had to hone his part of the episode into perfection. 
3/20/99
(Photo: @jamieleecurtis) pic.twitter.com/GGQQP0KHgF

— Michael McKean (@MJMcKean) March 20, 2019
INSIDE HIS MARITAL LIFE
McKean and O'Toole have been married for two decades and counting. Last year, the star actress took to Twitter to celebrate their March 1999 vow. She shared a black-and-white image of one of their romantic moments, letting tans know that they have forever to go.
The pair resides in Los Angeles, and according to O'Toole, their home is faux-Mediterranean. While they go about their successful careers, these two always go back home feeling welcomed in each other's arms. 
March 20, 1999. As it was in the beginning, is now and ever shall be. pic.twitter.com/yaUrjxB7VY

— Annette O'Toole (@creamofwool) March 20, 2020
A COUPLE THAT WORKS TOGETHER 
Earlier this year, McKean and his beloved wife were in the news about their participation in the 1963 off-Broadway play, "The Typist," by Murray Schisgal. The couple starred in the reading of the play that took place on February 26. 
The show revolves around the developing romance between two co-workers, a married man, and his unmarried supervisor. While O'Toole and her husband do the reading, they were also in charge of the live talkback. 
*ahem* pic.twitter.com/s6BkSLKT85

— Michael McKean (@MJMcKean) February 25, 2021
WHO IS ANNETTE O'TOOLE?
O'Toole is a red-haired showbiz star with years of experience as a film and stage actor, composer, singer, and producer. The star started acting at a pretty young age and in no time rose through the ranks. 
O'Toole debuted her acting career in theatre and TV. Some of her early works on TV include the 1970's "Partridge Family," "Gunsmoke" in 1955, and "My Three Sons."
Aww, thanks for the lovely reminder, Daniel. https://t.co/9Jl43PKVzL

— Annette O'Toole (@creamofwool) January 29, 2021
One of her most famous roles was in the 1990's horror movie, "It," based on Stephen Kings' book of the same title. She and McKean have become a power couple over time, and they were nominated as a team in 2003's Academy Award.