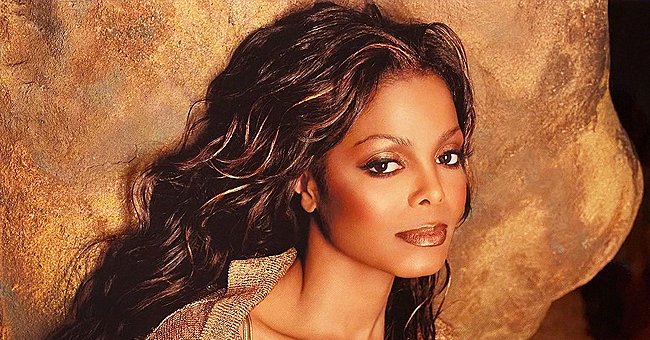 instagram.com/janetjackson
Janet Jackson Defies Her Age with Her Cleavage on Display in a Gorgeous Bronze Blouse (Photo)

Janet Jackson stunned elegantly in an age-defying look showing off her cleavage in a gorgeous bronze blouse in a new photo.
Award-winning singer, dancer, and actress, Janet Jackson may be a mother and over fifty, but she sure knows how to dish out shades of youthfulness via her appearances.
On the stage, on the red carpet, or even in a studio, the singer effortlessly poses whenever she is in front of the camera, displaying her flawless skin.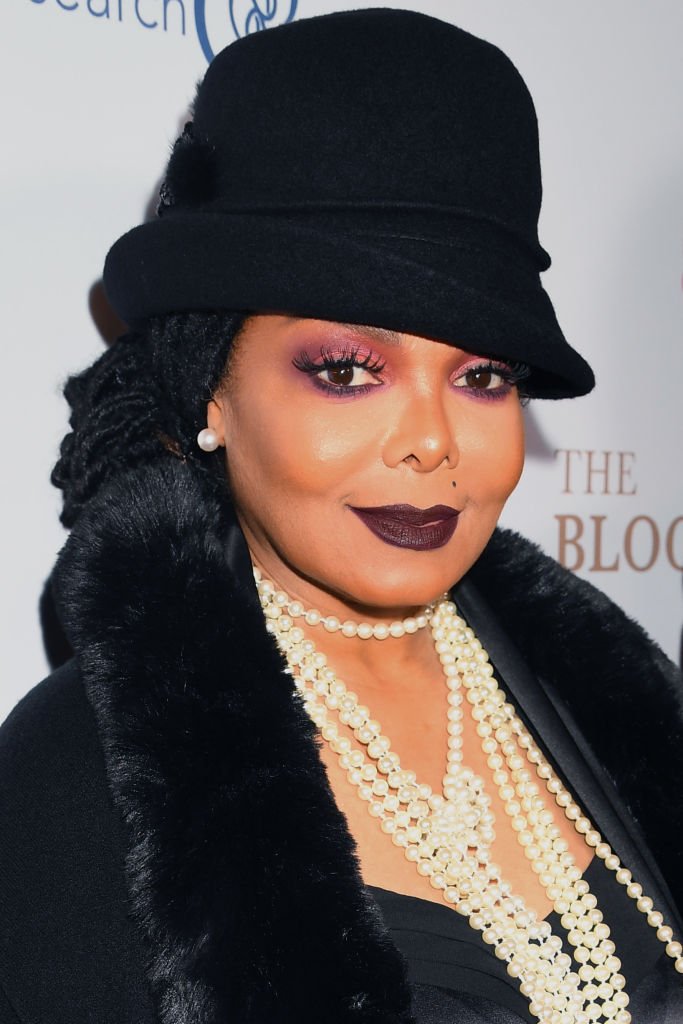 Janet Jackson attends the Gatsby Gala on January 30, 2020 in London, England | Photo: Getty Images
Jackson recently surprised fans in a new picture. She looked nearly unrecognizable, chic, and age-defying in a bronze open neck top. The singer was seated and posed, resting her long curly hair on a cave-like wall while staring deeply at the camera.
This left fans with the impression that her face was beautifully contoured and highlighted. Many of them complemented the entertainer's vibrancy and fresh glow.
They showered her with praises signifying that it was unthinkable to overlook the finesse and youthfulness of the photo. The 54-year-old does not only pay attention to looking young and stylish, but she also has her hands full of motherhood responsibilities.
In 2018, the actress gushed about her young son, Eissa Al Mana. Jackson proudly explained that she feels happy when it comes down to caring for her baby.
She still performs onstage with a burst of energy and age does not cut across as an excuse to be laid back about anything in her life.
The mother of one later broke down her daily routines, which revolve around being with Mana, even as a career woman. During and after childbirth, the singer busied herself with achieving a trimmed look and keeping fit.
She built a friendship with celebrity trainer Paulette Sybliss, and the duo worked closely for the perfect result. As far as her look is concerned, she has always loved it.
Jackson is confident about her looks despite the fact that it was not generally accepted by some in the entertainment industry back in the days.
She confessed that it was a bit challenging to deal with. Now beauty is reflected in diverse ways, making it easier for her to appreciate and flaunt her body.
In 2019, Jackson graced the cover of "The Sunday Night Magazine," looking flawless in a sleeved denim jacket, with a gathering of light neon ruffles surrounding her neck and covering more than half of the top. Jackson brought on her fierce pose as usual.
Apart from spilling model vibes, the singer is a genius in her line. She still performs onstage with a burst of energy, and age does not cut across as an excuse to be laid back about anything in her life!
Please fill in your e-mail so we can share with you our top stories!