TD Jakes' Daughter Cora Coleman Proudly Shows Cute Snaps of Adopted 13-Year-Old Daughter Amauri
Celebrity preacher Cora Jakes Coleman was filled with pride in her latest media post, letting her slew of followers know that she had just become the mom of a teenager.
Pastor T.D Jakes' famous daughter and fellow preacher, Cora Coleman, did not hold back on her excitement as he took to Instagram celebrating her adopted teenage daughter, Amauri, who recently turned 13.
Cora shared some photos showing the beautiful girl who just joined the "teenager's club." Amauri looked lovely, sharing sweet smiles for the camera. She was photographed indoors, rocking an all-denim outfit with her straight raven hair grazing her shoulders.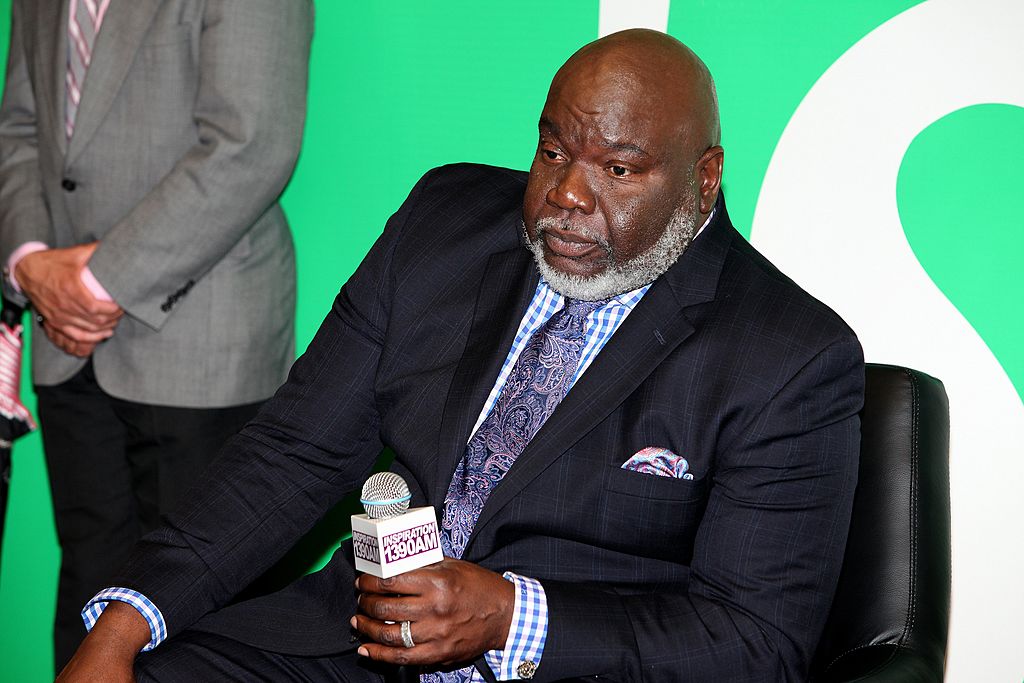 The youngster basked in her mom's attention, looking radiant. In one of the images shared, Cora filmed her baby girl unboxing her gift wrapped in a fancy red pack. The celebrant was filmed in her colorful bedroom, as she tapered up with happiness when she saw her new phone. 
She quickly moved to her mom, closing in for a big hug. Cora pealed, "You're welcome, sweetheart!" Towards the end, Amauri was heard addressing her mom with a throaty "thank you." Cora wrote in her caption:
"I can't deal y'all. She is 13. This isn't a drill. She is 13!! I am a mom of a teenager. An amazing teenager…"
The happy mom shared more photos of the birthday girl showing her as a little girl. One of the photos had Cora posing with her husband and little Amauri. In another clip, the youngster thanked fans for their well-wishes. 
Over the years, many fans had watched Cora struggle with infertility issues leading up to when she finally welcomed her first daughter, Amauri, through adoption.
Cora pretty much learned a lot from her father.
At the age of 22, she was diagnosed with Polycystic Ovarian Syndrome (PCOS) and knew she would have difficulties having children. She battled infertility with IVF procedures, but the attempts were not successful. 
Without losing hope, she opted for adoption, which proved tedious. She and her spouse, Richard Coleman, adopted their first child through foster care. The baby girl joined the Jakes-Coleman family at the age of three. 
While the preacher went through her infertility issues, she stayed strong and launched a blog with which she reached out to millions of women going through the same plight. 
Cora related that she made sure her faith was unshakable, as she kept believing that God would make way. And in no time, she experienced motherhood through adoption. 
Growing up, Cora pretty much learned a lot from her father, including his concern and how he reached out to women amid their struggles when it comes to spiritual needs.