Barack Obama Melts Hearts with Rare TBT Pic of Daughters Sasha & Malia from His White House Era
Former President of the United States, Barack Obama, warmed many of his fans' hearts when he shared a throwback picture featuring his daughters Malia and Sasha on Instagram. 
On Monday, former President of the United States Barack Obama went down memory lane when he shared a picture of himself and his daughters, Sasha and Malia, from their time at the White House. 
In the photo, the former POTUS was flanked by his daughters, who seemed excited by something he said or did to them as they laughed heartily.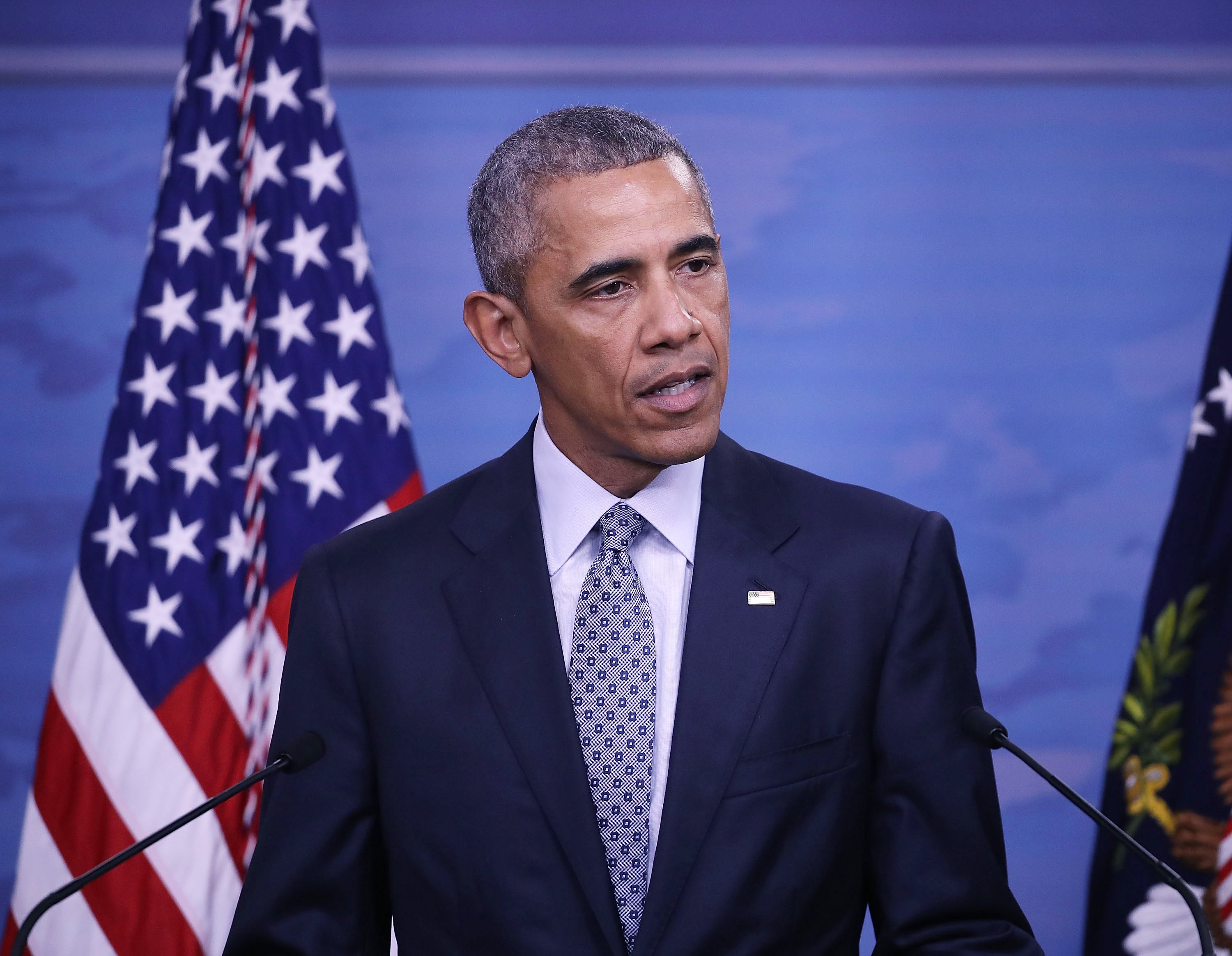 In the snapshot, Malia wore a navy blue sleeveless jacket over a yellow sweatshirt, which she paired with denim pants and black-and-white sneakers. Sasha wore a pink leather jacket over a white print T-shirt and paired it with black pants and black leather shoes. 
Obama looked dapper in his navy blue suit, which he wore over a white buttoned shirt. He wore a patterned black tie and shoes. In the post's caption, he wrote that he and Bruce Springsteen agreed that their families have been their most important anchor over the years. He added: 
"We're both lucky enough to have strong, independent, partners who challenge and ground us—ultimately helping us become better versions of ourselves." 
Obama lauded his wife Michelle and Springsteen's wife, Patti, for giving them the single greatest gifts of their lives: fatherhood. 
He revealed that he and Springsteen would trade notes on what their wives and kids continue to teach them in the latest episode of "Renegades," their Spotify podcast. 
Malia's boyfriend is British and a wonderful young man.

He further said they would discuss the values they want to pass to their kids, the examples they try to set for them, and the world they want to leave them. 
Many of Obama's fans took to the post's comment section to gush over the picture he shared. One fan confessed that the photo was melting their heart, while another fan admitted the former president had a beautiful family. 
A third user described the snapshot as lovely, while a fourth person termed it as being nice. Another admirer commented with multiple heart eyes emojis before adding that it was beautiful. 
Obama has always been vocal about his love for his daughters and what he cherishes about them. Last November, he revealed in a reported interview that he admires Sasha's independence and commitment to her own views while praising Sasha for her joyful personality. 

Last December, Obama revealed during an appearance on "The Bill Simmons Podcast" that Malia's boyfriend was with his family at the start of the pandemic.
Obama further revealed that Malia's boyfriend is British and a wonderful young man, adding that he quarantined with them because of a visa issue. Malia has been linked to Rory Farquharson, a 22-year-old fellow Havard student, since 2017. 
Last month, Malia, also 22, landed her post-Harvard job when she scored a coveted spot on Donald Glover's upcoming Amazon Studios series's writing staff. She is set to graduate in Spring 2021 and already has something to get on with after graduation.