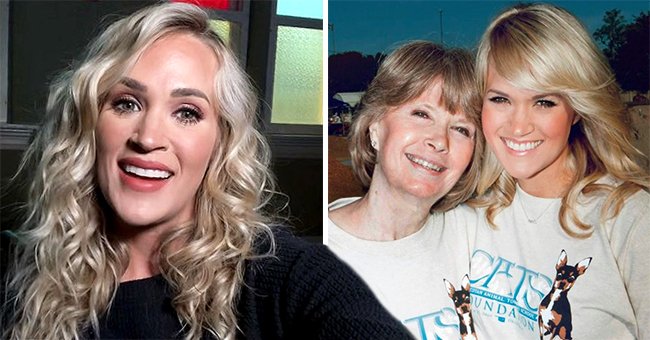 instagram.com/todayshow instagram.com/carrieunderwood
Carrie Underwood's Mom Carole Admits She Never Thought Her Daughter Would Win 'American Idol'
Carrie Underwood's mother, Carole Underwood, recently reflected on her daughter's success journey and revealed that she didn't think the singer would emerge winner during "American Idol."
Carrie Underwood is undoubtedly a successful singer with 7 Grammy Awards and over 70 million records sold. However, the singer's mother, Carole Underwood, never imagined her daughter could achieve such a feat.
In a recent interview with Today, Carole opened up about what it felt like to raise one of the most iconic country singers. The doting mother noted that she was aware of her daughter's impressive singing talent from childhood.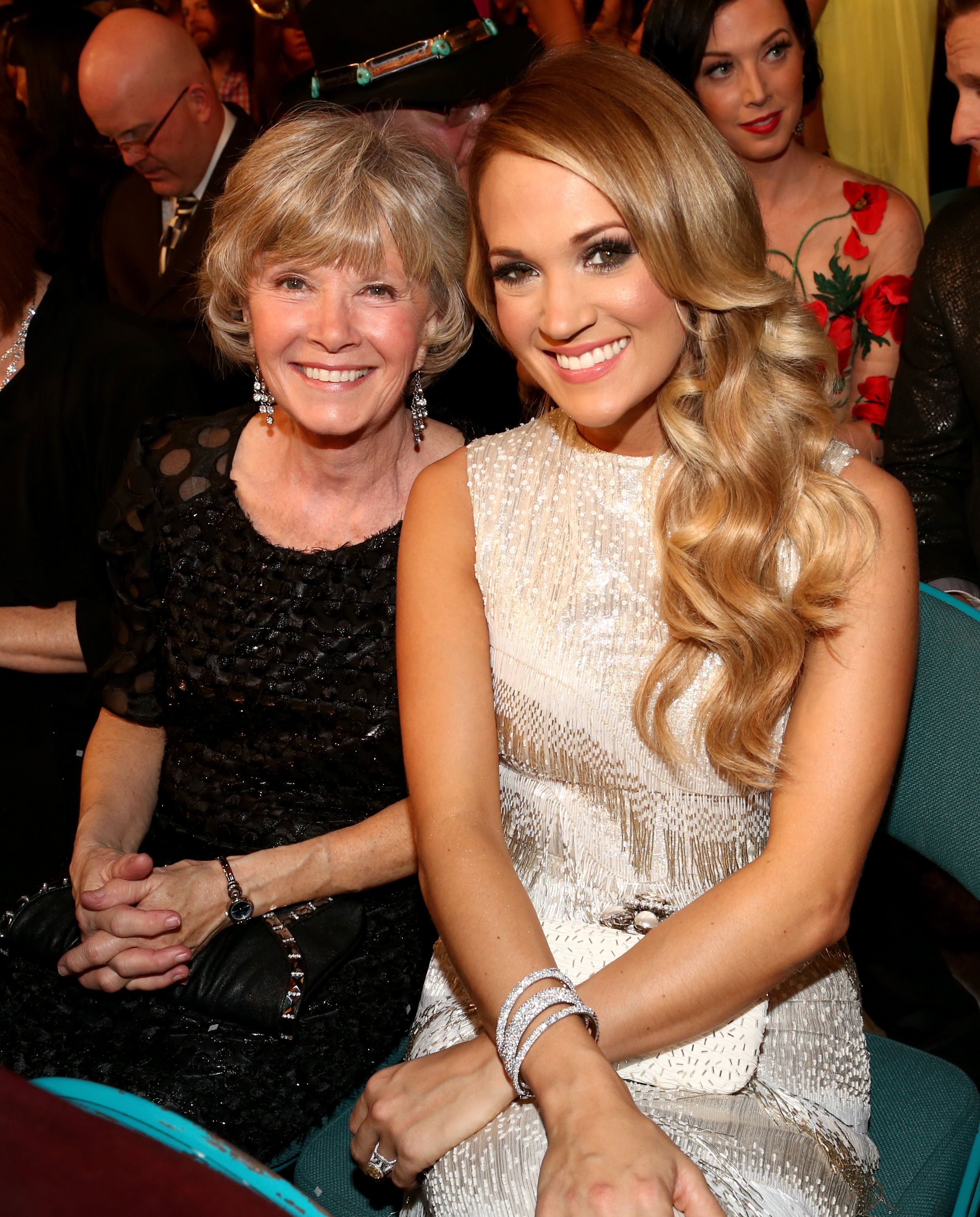 Carrie Underwood and Carole Underwood at the 49th Annual Academy of Country Music Awards at the MGM Grand Garden Arena on April 6, 2014 | Photo: Getty Images
She recalled Carrie was shy about singing at local talent shows and would sometimes cry because she didn't want her friends to see her. However, Carole encouraged her always to show up.
[Carole] shocked the audience when she rapped the entire verse of Ludacris part in "The Champion."
With the help of her sisters, Shanna and Stephanie, who listened to country music, Carrie improved in her craft and continued to perform in local shows until when she was set to go to college and study Mass Communication.
Before heading to college, Carrie decided to audition for "American Idol." She had the full support of her family, especially her mom, but they never thought it would emerge into something grand. Carole explained:
"We never even considered that she could win it at all, but at least maybe she could have some face and name recognition."
They believed Carrie's fame would stop at the shores of their town of Tulsa, but the reverse was the case when her daughter won a golden ticket. Carrie eventually emerged winner of the fourth season of the singing competition.
The rest is history for the country music singer who has often been labeled the most successful American Idol winner of all time. Despite the fame and numerous, Carrie remains a devoted mommy's girl.
During the 43-year-old's "Cry Pretty" tour stop at her hometown in Tulsa, Oklahoma, Carrie invited her mother on stage to the delight of fans. The matriarch shocked the audience when she rapped the entire verse of Ludacris part in "The Champion."
The proud daughter uploaded a video of the fantastic performance on her Instagram page, praising her mother for being phenomenal. Per reports, Carrie's time on "American Idol" not only propelled her to fame but helped with her academics.
Her time on the ABC reality singing competition earned her a college credit as it was considered an internship. Before her time on the show, Carrie had never been on a plane, and her mom was responsible for making her costumes for talent fairs.
Please fill in your e-mail so we can share with you our top stories!