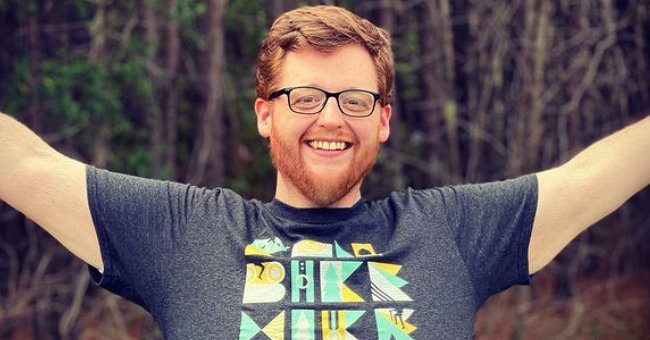 Instagram/mcswainj2
'My 600-LB Life' Star Justin McSwain Says He Wants Another Chance at Life after Losing 450 Lbs
Justin McSwain, a star of "My 600-Lb. Life," is one of the most successful patients to have ever appeared on the show following his weight loss surgery.
At 30 years old, Justin McSwain has gone through so much in his life. When he was 27-year-old, he was struggling after gaining almost 400 pounds in just four years.
That enormous weight gain put his total weight at 687 pounds. Such weight comes with multiple difficulties, so McSwain could no longer work in an office.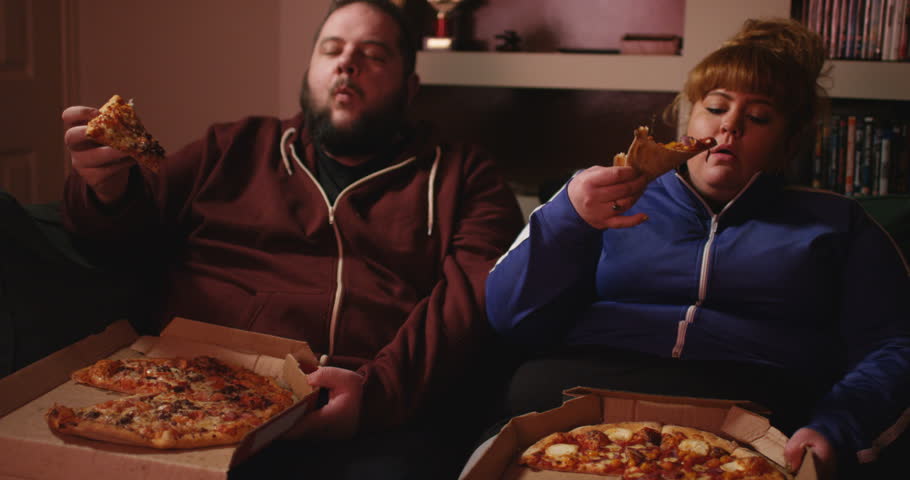 An overweight couple, eating pizza in their living room | Source: Shutterstock.com
Besides that, he developed agoraphobia and debilitating anxiety. He also had all his food delivered so that he did not need to go outside. During a 2019 episode of "My 600-Lb. Life," McSwain confessed that he could neither do normal things nor have a normal day.
However, after undergoing weight loss surgery, McSwain is now one of the show's most successful patients. He has lost more than 450 pounds and is sharing his story with the world.
"My 600-Lb. Life: Where Are They Now" premieres on Wednesday and will feature McSwain as a speaker at a conference for the Weight Loss Surgery Foundation of America.
The new McSwain is in many ways different from the one who struggled to fit into an SUV.
He confessed to being nervous when it comes to speaking publicly but expressed his excitement at having the opportunity to inspire people with his progress. McSwain said that a year ago, he would never have believed that he would have been able to do any of what he has accomplished today.
He also emphasized that weight loss surgery is only a step in the journey to losing weight. The 30-year-old said weight loss surgery made an incredible difference in his life.
He further added that one of the most important lessons he has learned from his experience is that weight loss surgery is just a tool and that one has to do much more to reach the target destination.
Following his weight loss, McSwain is now unrecognizable and said he rediscovered himself. The South Carolina native said his experience gave him the chance to define new interests and passions, adding that he has realized that he may be somebody deserving of a chance at life.
The new McSwain is in many ways different from the one who struggled to fit into an SUV at a car rental facility in a January 2019 episode of "My 600-Lb. Life."
However, he put in the work to get to where he is today, updating his fans along the way. Now, he is a testament that one can do anything they set their mind and body to achieve.
Please fill in your e-mail so we can share with you our top stories!