Amber Rose's Son Slash Electric Looks Adorable as He Attempts to Walk in Her Trendy Sneakers
Star mom Amber Rose presented a hearty clip of her little son, Slash Electric, being a cutie as he attempted working in her stylish sneakers.
Amber Rose's baby boy Slash Electric is growing fast and making his mom reel with laughter at his lovable personality, and the showbiz mom confirmed this in her new Instagram update.
Slash Electric was filmed indoors, seeming to have just looked through his mom's stash of top-notch footwears. One of two pairs of flashy sneakers caught his attention, and he indulged himself.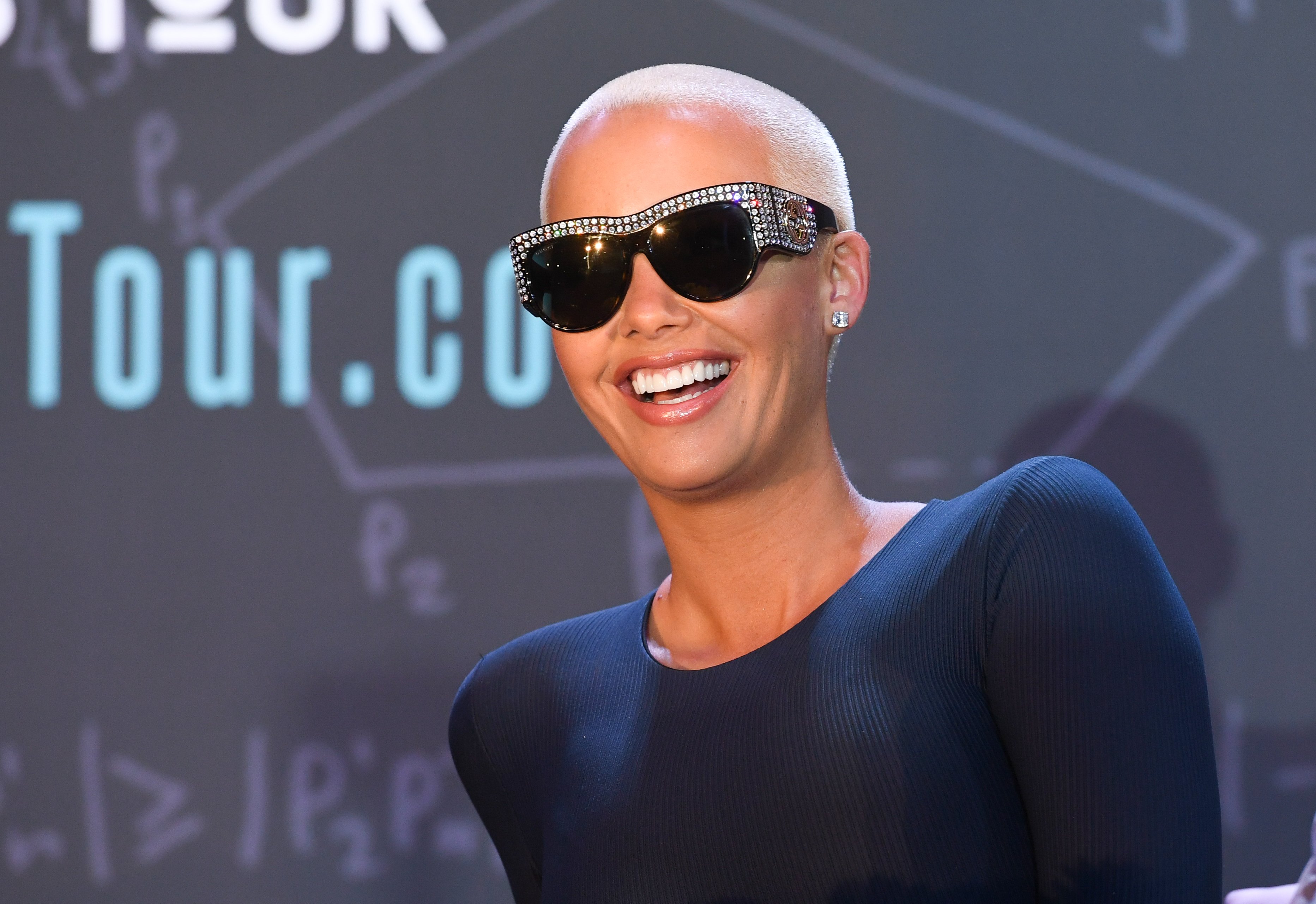 Slash Electric, who looked adorable in a striped onesie, stuck one of his feet into the sneaker shoe while his other socked foot was left bare. The little one toddled around in delight.
It is safe to say that the baby boy has been making his star mom delightful since she first conceived and announced in April 2019. Amber Rose made it known that she and her lover Alexander Edward were becoming parents.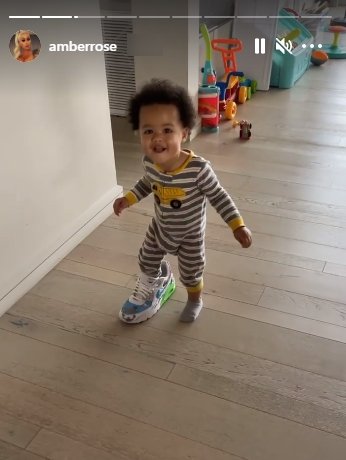 She also shared details of her sonogram, and so did Alexander. By October, the couple welcomed their son. Amber Rose informed fans that she was going into labor on her Instagram story and her partner later broke the news. 
Amber Rose added that she had to endure hyperemesis in both of her pregnancies.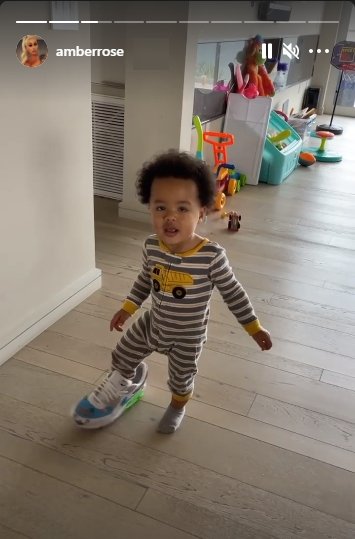 He praised the public figure for her strength as he gushed over motherhood. The doting dad shared sweet words about his son, adding that the baby was a "rockstar." 
A month before she went into labor, the model shared a video of herself, noting that her pregnancy was in full circle. The star donned a little yellow dress, filming herself in a full-length mirror. 
The Slutwalk founder mentioned that she was on bed rest, adding that her hands and feet were swollen and could barely navigate. The celebrity attested that her baby was a big one. 
While Slash Electric is her and Alexander's first child together, Amber Rose, 37, already welcomed a son, Sebastian, with star rapper Wiz Khalifa. 
Once showing off a tender moment, the mom-of-two flaunted the sibling love her boys had for each other. At the time, Slash Electric was six-month-old, enjoying his big brother's attention. 
The Hollywood star once spoke about her motherhood journey,  mentioning how she had some discomfort like excessive nausea and vomiting, dehydration, and an extreme form of morning sickness.
Amber Rose added that she had to endure hyperemesis in both of her pregnancies. These days, she teaches her boys how to be gentlemen, making sure they learn the right words when addressing the opposite gender.