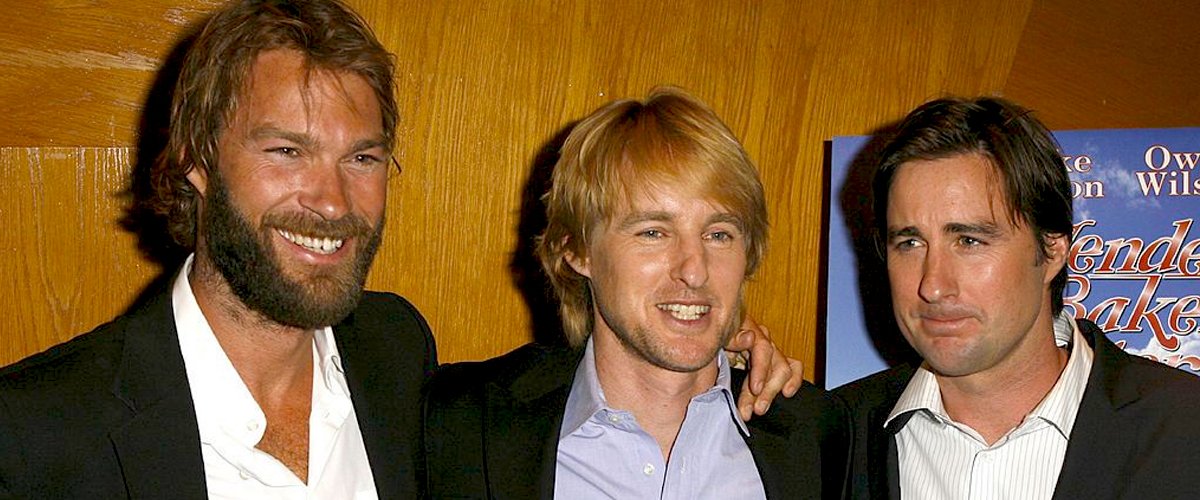 Getty Images
Discover the Wilsons — Luke, Owen, and Andrew Wilson's Family and Personal Lives

The Wilson brothers Luke, Owen, and Andrew have enjoyed remarkable success in show business spanning several decades. Here are some facts about these Hollywood brothers.
It is not often one sees three brothers follow the same path and find success in it. Like the Kardashian-Jenner sisters, Hollywood has a long history of famous siblings finding the spotlight together.
While Luke and Owen Wilson might be the better-known of the trio, their elder brother Andrew is also making strides in his own right and has featured in some successful movies alongside his brothers.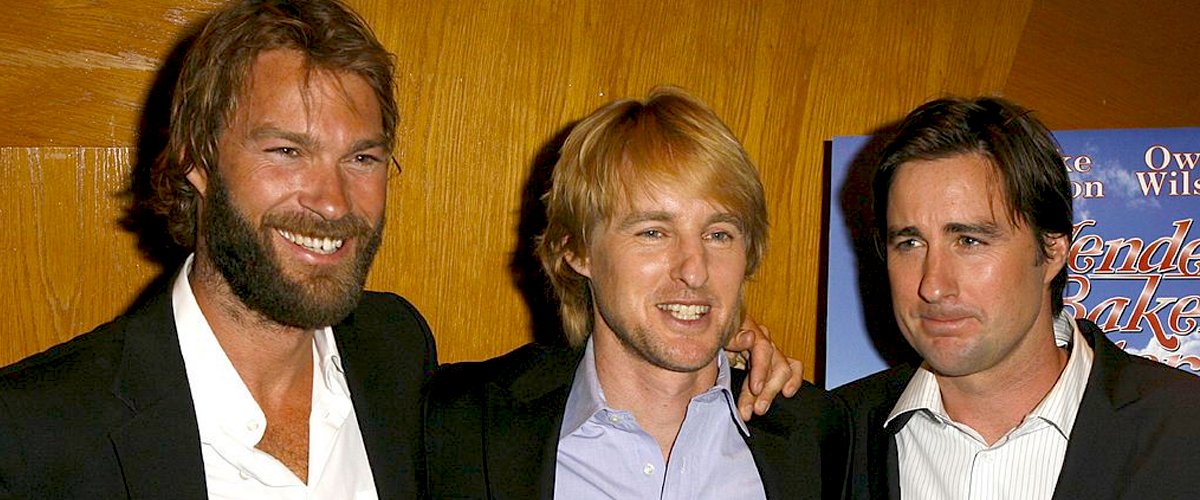 Luke Wilson, Andrew Wilson and Owen Wilson during "The Wendell Baker Story" Los Angeles Premiere - Arrivals at Writers Guild Theater on May 10, 2007 | Photo: Getty Images
FACTS ABOUT THE WILSON BROTHERS
Some have said that if you're a fan of Luke Wilson, you must love his brother Owen and vice versa. Owen and Luke Wilson, aside from being siblings, have also shared the spotlight and featured in movies together.
Their elder brother Andrew Wilson enjoys showcasing his talents behind the scenes as a writer and director. Before finding fame in Hollywood, the Wilson brothers were three young boys growing up in Dallas, Texas.
The brothers grew up in a humble and simple Dallas family with their mom working as a photographer and their father running the Dallas PBS affiliate station. From their early days, the trio honed their love for the stage.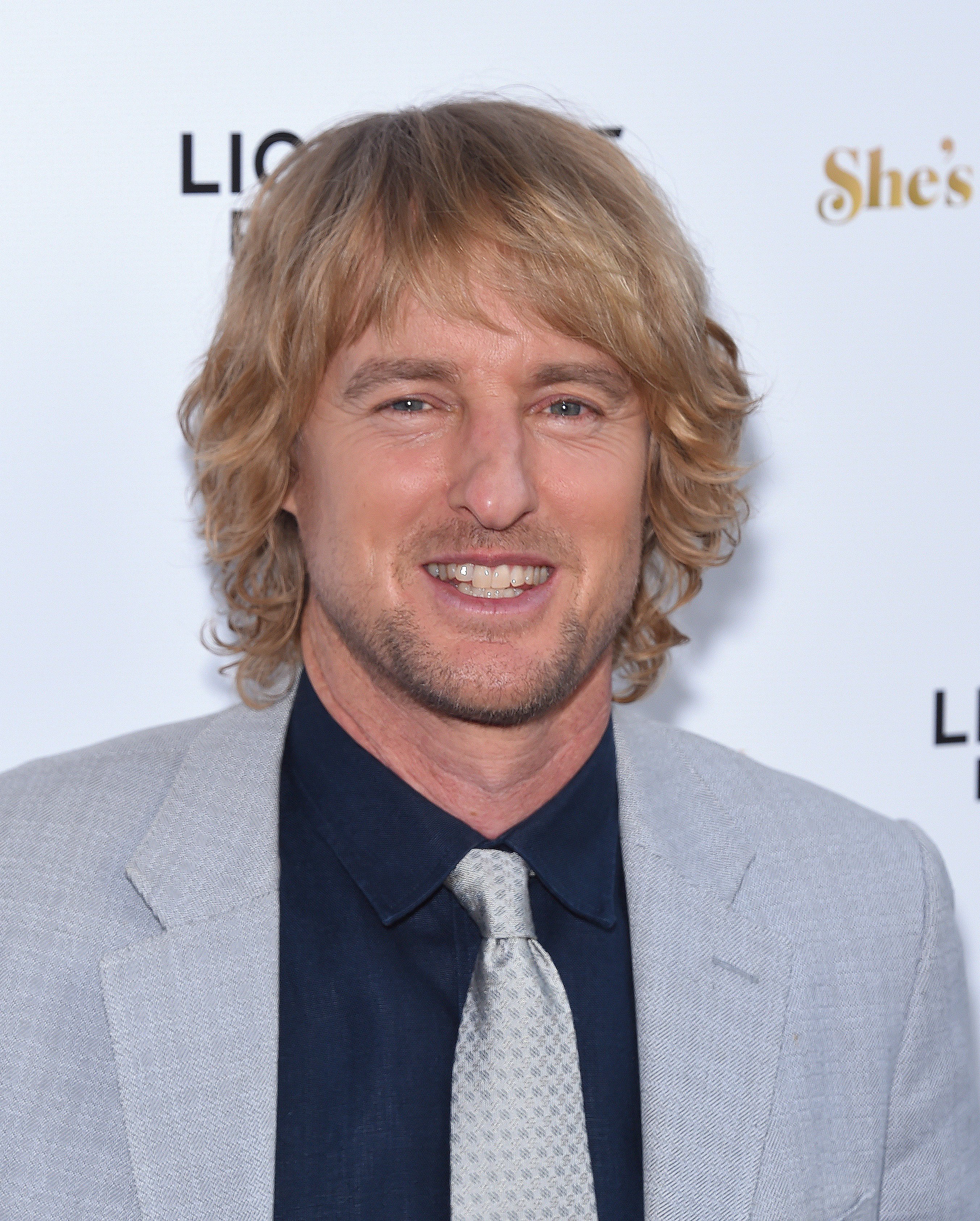 Owen Wilson pictured at the Premiere for "She's Funny That Way" at Harmony Gold on August 19, 2015 | Photo: Getty Images
While the brothers later became movie stars, Owen admitted that their love for Hollywood was discovered away from home. The brothers would often spend time watching TV shows in their friend's house, and it was not too long before they developed their creativity.
Bob, their late father, attested to his sons' passion for the screen. He revealed that they would often stage plays in their Dallas home and flex their acting muscles as little boys.
Luke Wilson's brother Owen later came across Wes Anderson, who later became a prominent movie director. During Owen's junior year at the University of Texas, he and Anderson were roommates and shared a deep connection for the stage.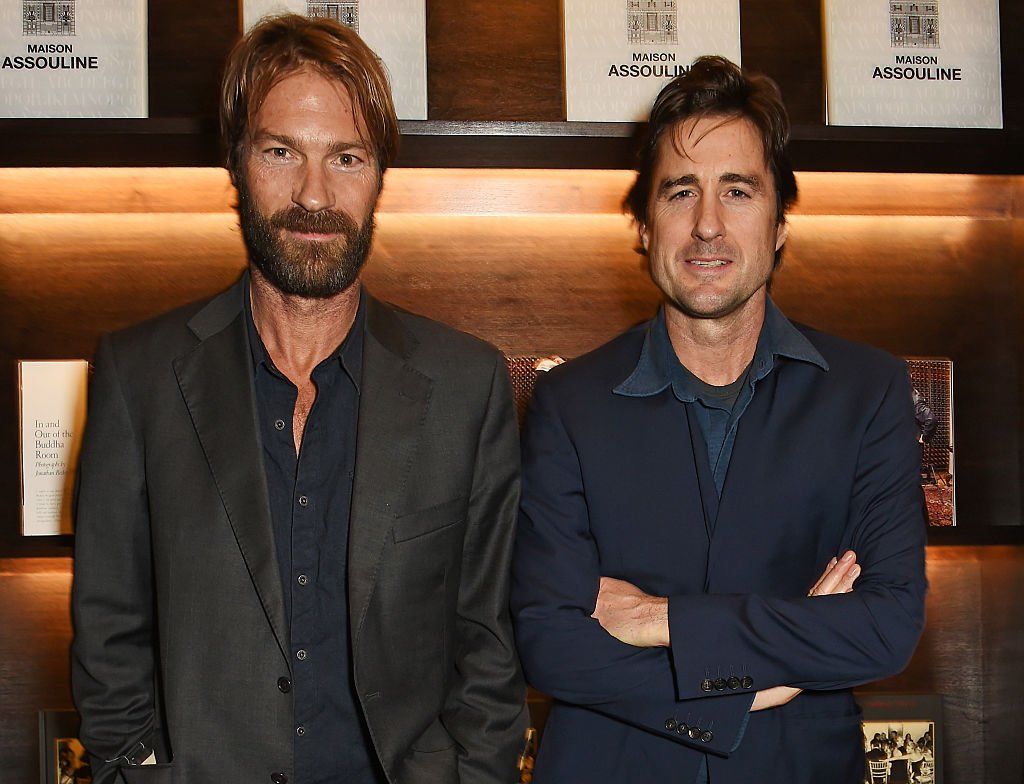 Andrew Wilson (L) and Luke Wilson attend the launch of "The Night Before BAFTA" by Charles Finch at Maison Assouline on February 3, 2016 | Photo: Getty Images
With few credits short of graduating, Owen dropped out of the University of Texas, but this time around, he focused his time on his acting dreams. Shortly after dropping out, he moved in with his brothers and was later joined by Anderson.
Owen once made headlines after it was reported that he refused to meet his newborn daughter
Together, they began working on a script called "Bottle Rocket." Owen enlisted his brothers' help, and that of his former roommate and friend Anderson, who worked in advertising and had access to camera equipment.
With a small investment of $7,000, the four men had their first project, a 13-minute short film. They took their work to the Sundance Film Festival and, shockingly, became the center of attention.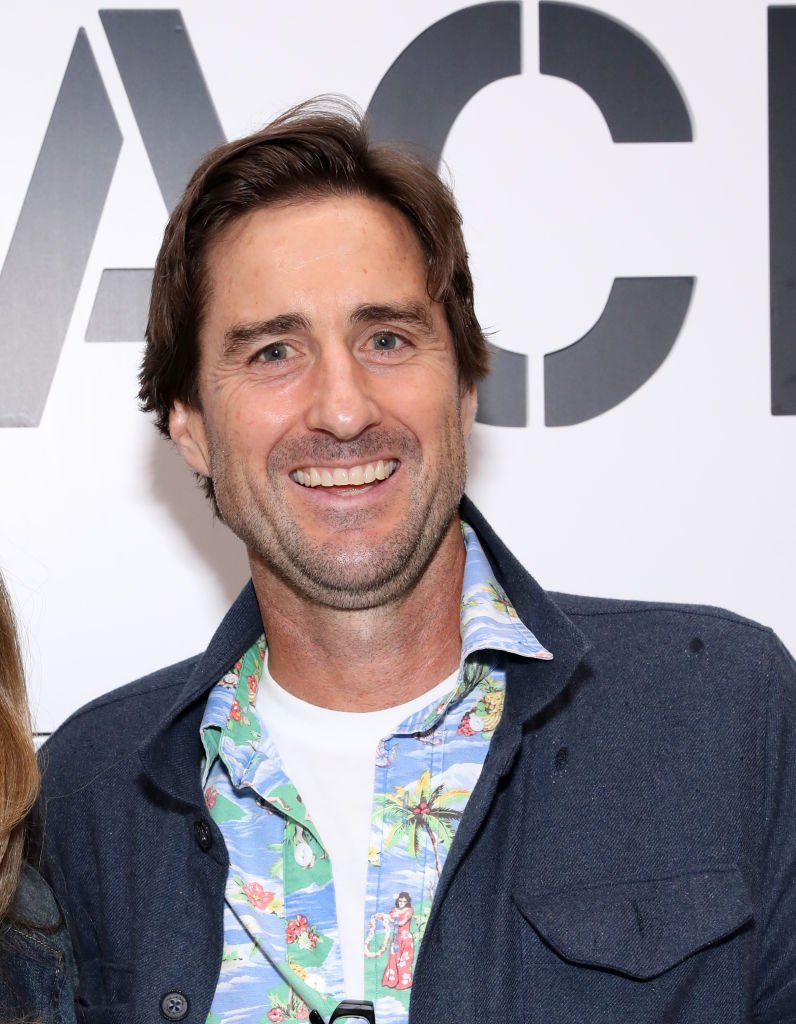 Luke Wilson at Pace Gallery on September 12, 2019 | Photo: Getty Images
James L. Brooks gave the brothers their first real chance at Hollywood. He offered to help them turn their work into a feature film. He allowed Anderson to direct it and the Wilson brothers to star in it.
Things did not go as planned at first, and the discouraged brothers began to think of possible alternatives after it looked like their acting careers were nothing but a nightmare. It did not take long for success to come calling.
Their second project, "Rushmore," was all they needed to establish themselves as talents worth giving a second look. Following the success of the movie, each individual went on to carve their paths.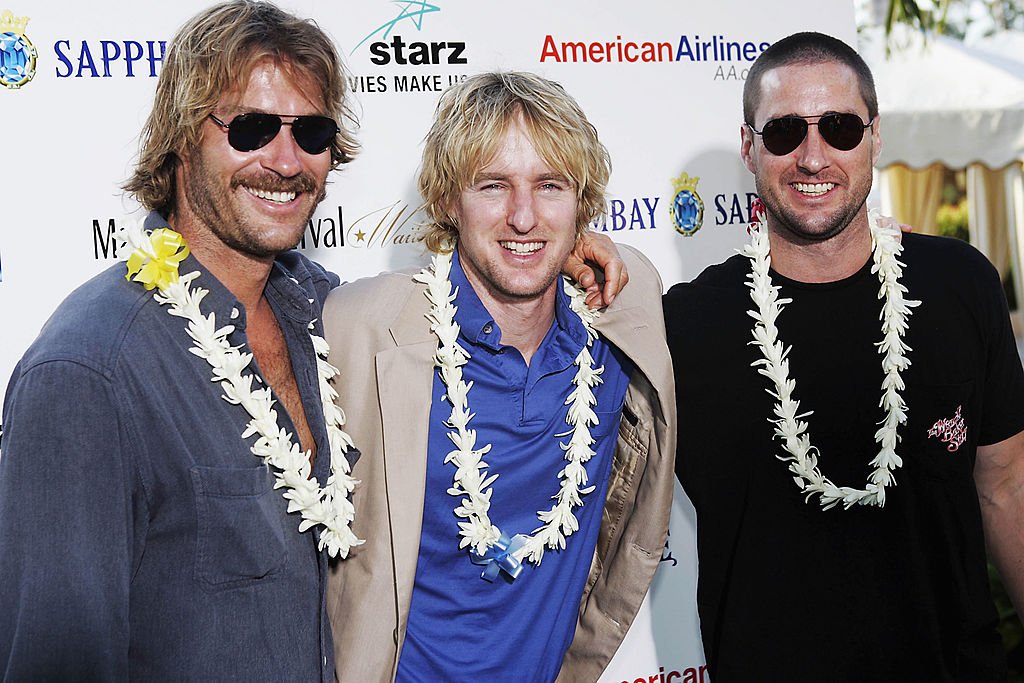 Brothers (L to R) Andrew, Owen and Luke Wilson attend A Tribute To The Wilson Brothers, part of the Maui Film Festival, at the Four Seasons Hotel June 16, 2005 | Photo: Getty Images
Most have remarked that they fell in love with the Wilsons due to their pure talents. Unlike most stars who had a helping hand open the doors of Hollywood for them, the Wilsons' hard work and luck paid off.
"THE WENDELL BAKER STORY"
One of their biggest projects together was the 2005 comedy, "The Wendell Baker Story," which was a full family affair featuring five Wilson family members.
Before making "The Wendell Baker Story," Andrew and Owen had starred in "The Big Bounce" and "Zoolander" together. Luke and Owen also featured in "Around The World In 80 Days" as brothers Orville and Wilbur Wright.
Luke Wilson attends "The Goldfinch" premiere during the 2019 Toronto International Film Festival at Roy Thomson Hall on September 08, 2019 | Photo: Getty Images
WORKING TOGETHER
Although they have featured in many movies together, and most fans think they have it all rosy when working together, the exact opposite is the case. Luke once said that working with his brother Owen is not always ideal.
Luke admitted that they sometimes find it difficult to get along with what they have been asked to do but, their deep connection keeps pulling them together.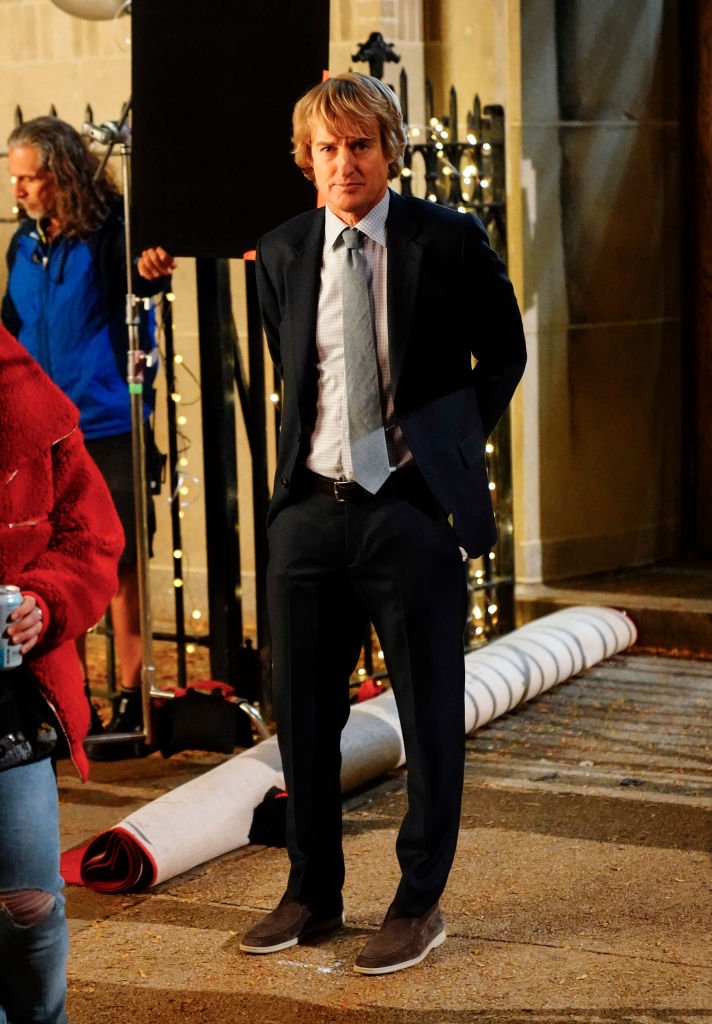 Owen Wilson on the set of "Marry Me" on November 15, 2019 in New York City | Photo: Getty Images
LITTLE BIT OF ANDREW
Andrew, the oldest of the Wilson brothers, was the first to venture into the film business. Although he cannot boast of the fanbase his younger brothers have wielded, he most certainly has earned his bragging rights.
Born in 1964, he was first seen in a TV movie called "The Last U-Boat" and had his sophomore role in a 1995 film called "House of Pain." While "Bottle Rocket" put his brothers on the map, it did not seem to have done much for Andrew.
Andrew has also enjoyed featuring in smaller roles alongside his brothers. Not much is known of his personal life, but it was revealed that Andrew married a woman named Nnogo Obiamiwe, they had a son together, and then they got divorced.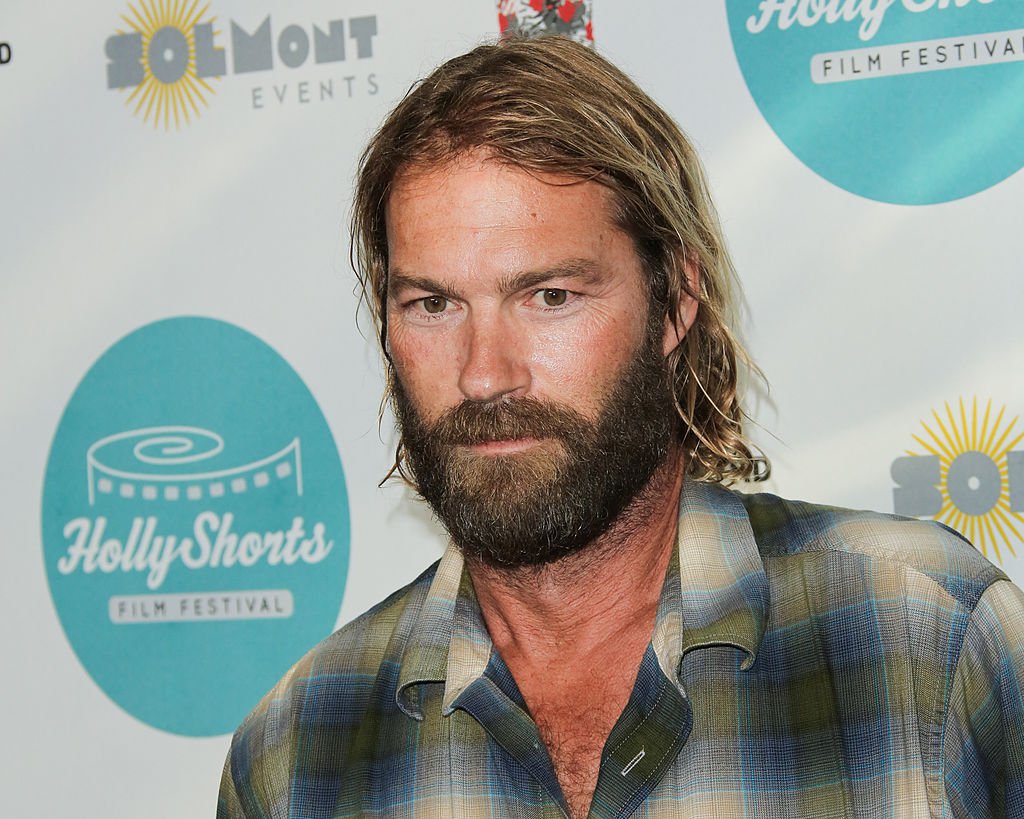 Andrew Wilson attends the HollyShorts opening night gala at the TCL Chinese Theatre on August 14, 2014 | Photo: Getty Images
LET'S TALK ABOUT OWEN
Owen, like Luke, has enjoyed a remarkable career spanning more than two decades and is also enjoying life as a dad. The comic actor has two boys and a daughter from different moms and estranged relationships.
Owen once made headlines after it was reported that he refused to meet his newborn daughter and did not accept custody even though a paternity test proved he was the child's father.
Owen Wilson's kids are a vital part of his life. Despite his many estranged love affairs, Owen is said to be a devoted father to his kids. The actor is also said to be strict with his kids.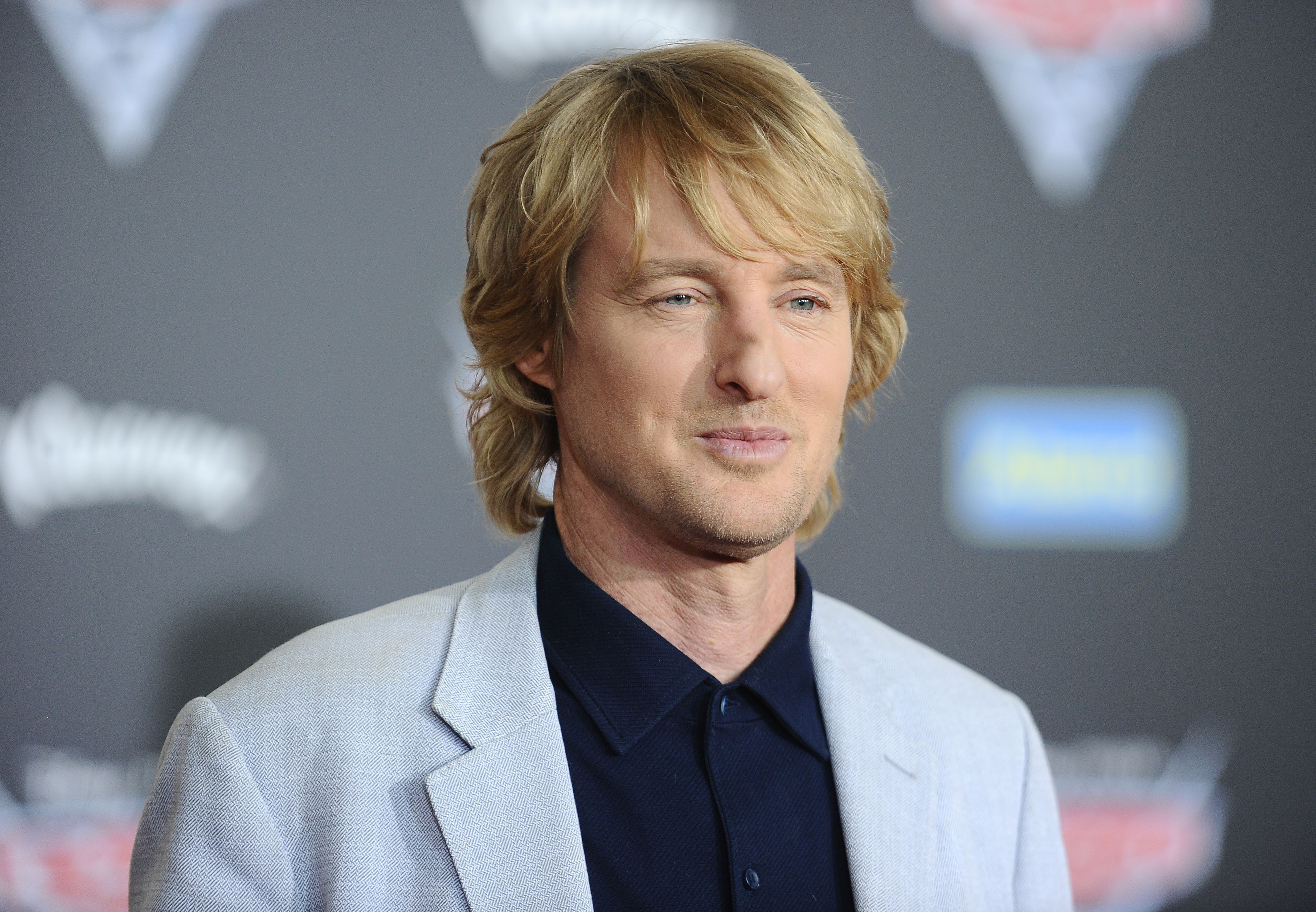 Owen Wilson pictured at the "Cars 3" premiere in Anaheim, California in 2017. | Photo: Getty Images
WHAT ABOUT LUKE?
Luke is one of Hollywood's most eligible bachelors, and reports have it that he has never been married. To the knowledge of the public, he is not seeing anyone yet. This might come as good news to some fans who are eager to know.
His dating resume includes stars like Gwyneth Paltrow, Joy Bryant, and Jennifer Walcott. The 49-year-old enjoys being private about his love life but has said that he has not given up on love.
The famous actor once said that he would love to be a father someday and admitted that he had to work on that aspect of his life. In the meantime, he is just focused on staying happy.
Please fill in your e-mail so we can share with you our top stories!