Sarah Palin Tests Positive for COVID-19 & Reveals Strange Symptoms She Has Been Experiencing
Sarah Palin tested positive for COVID-19 and revealed some of the symptoms she and her family members experienced to People. 
The former Governor of Alaska, Sarah Palin, revealed that she and a few of her family members tested positive for COVID-19 this March. She explained some of the symptoms they experienced to People. 
Palin said the despite her joking about breathing in the sterile air of Alaska, where she and her family live, she still contracted COVID-19, which is proof that anyone can contract it.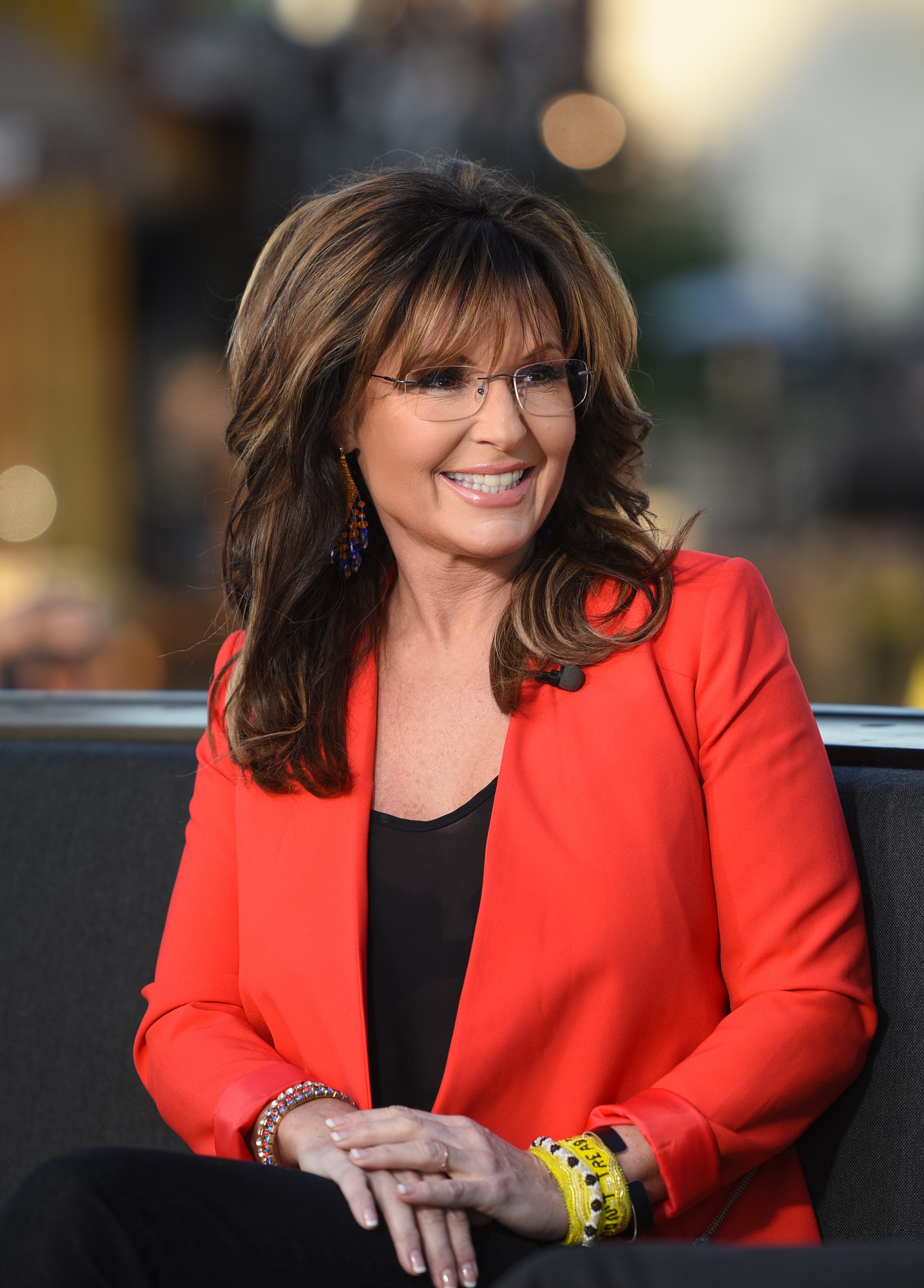 One of her daughters had tested positive after noticing she had lost her sense of smell and taste. She was then isolated from the rest of the family so she could recover.
Palin then noticed the symptoms in her youngest child, Trig. Although he is an enthusiastic mask-wearer, she shared that he tested positives for COVID-19 after testing negative numerous times. She explained:
"I then observed symptoms in my son Trig, who curiously is the most enthusiastic mask-wearer, and after our numerous negative tests over the year, he tested positive."
Trig has Down Syndrome, so Palin said that he was prescribed azithromycin when he developed a fever as children with special needs are vulnerable to COVID-19. Luckily, the medication really helped his fever.
The mother of five started experiencing symptoms overnight. First, she suffered from a fever and muscle soreness. She then lost her sense of smell and taste which made her assume she had COVID.
She said that "The Masked Singer" contestants had been wearing masks before it was cool. 
She then tested positive for COVID-19. She urged others to take the virus seriously and use common sense to avoid spreading the virus to other people. She asked others to be vigilant and not to be frightened.
Palin lost her beloved mother, Sally, in January this year and shared that her father, Chuck, had received his second dose of the COVID-19 vaccine. Palin explained that she was concerned for her dad and his generation:
"I'm more concerned about him and his peers, and this beautiful older generation's health and quality of life should be a national focus and priority."
In January, Palin and her two daughters, Bristol and Willow, wrote heartfelt tributes to Palin's mother, who was described as the rock of their family. Palin posted photos of her on her campaign trail. 
Palin also referred to her time of "The Masked Singer" in 2020 while talking to People. She said that "The Masked Singer" contestants had been wearing masks before it was cool. 
In May 2020, Palin revealed that she loved being on "The Masked Singer" as it was a refreshing and freeing experience. She also shared that she received a lot of positive reactions to her appearance. 
Palin has lived a fairly interesting career thus far. She ran unsuccessfully as John McCain's Vice President. She then became a TV personality and even appeared on "Saturday Night Live."