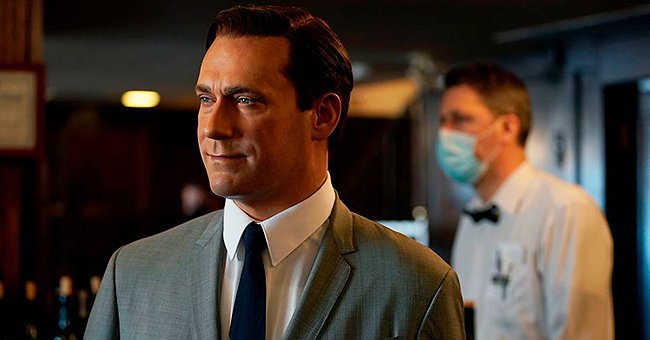 GettyImages
Jon Hamm Almost Didn't Get His Iconic Don Draper Role in 'Mad Men' — Here's Why
Hollywood star Jon Hamm is synonymous with the Don Draper character from AMC's "Mad Men." However, he almost did not get the role during auditions — Here is how it all panned out.
Many TV lovers came to love Jon Hamm for how he perfectly embodied the American male character, Don Draper, who tried to balance his professional life with his flickering personal life in AMC's "Mad Men."
However, one almost unbelievable fact is that Hamm almost did not get the role and had to prove himself several times before the AMC executives gave him the verdict. Check out Hamm's experience.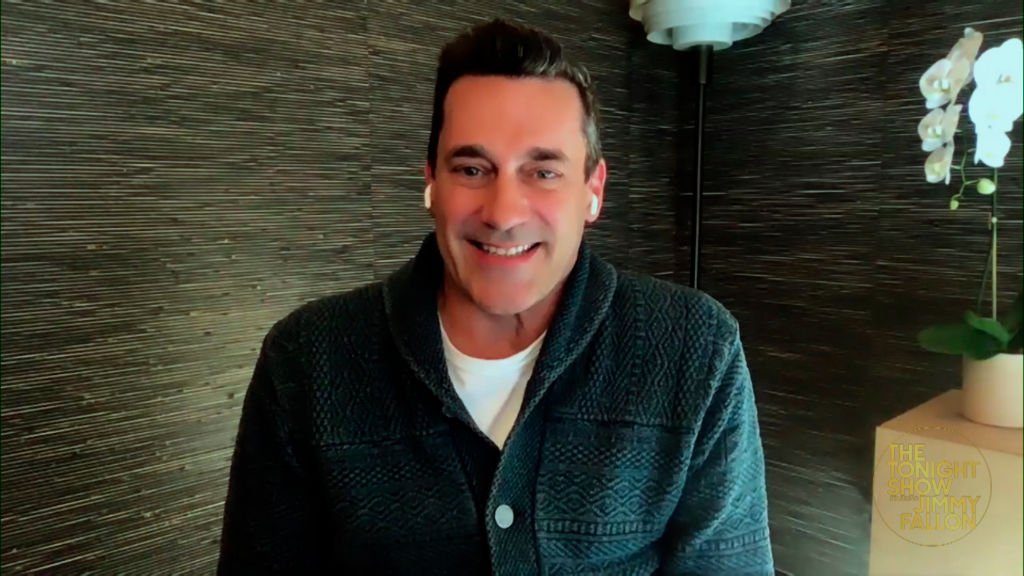 Actor John Hamm at an interview on December 9, 2020 | Photo: Getty Images
MATT WEINER WANTED A FRESH CREW
It happened that the show's creator, Matt Weiner, wanted new faces who have never appeared on TV shows on the "Mad Men" project. He wanted the cast to be people viewers would find intriguing.
This was because he did not want famous actors bringing the "baggage" from their previous roles on the new show. During auditions, Weiner was able to pick many characters, but the case was different for the lead character.
HAMM AUDITIONED FOR THE LEAD ROLE
The show's pilot director, Alan Taylor, admitted that it was "torturous" during the crew's quest to find the perfect character to play Don Draper, the lead role. He noted that the task was painstaking because everything depended on Draper.
As of last year, it was reported that Hamm is in a relationship with fellow "Mad Men" star Anna Osceola.
When Hamm,50, came along, Weiner fell in love with how he delivered during the audition. However, this was not enough as the star actor had to prove himself a couple of times before securing the lead.
HAMM'S JOURNEY THROUGH MAD MEN
Hamm would later bag many awards for his "Mad Men" role, but he did go through grueling hours of rehearsals. He once had to go in for an 8 a.m read despite a rainstorm.
As it turned out, Hamm's hours of hard work during rehearsals did not impress the AMC executives. Although Weiner was given the creative freedom as the showrunner, AMC was not so sure about Hamm.
To this effect, the award-winning actor had to fly from Los Angeles to meet the executives in New York. AMC's Christina Wayne noted that she took Hamm out for a drink, and from their interaction, she knew Weiner was right.
LIFE AFTER "MAD MEN"
The Academy award-winning show has been over for more than five years now, but many TV lovers would agree that Hamm and his fellow cast members did leave them with a cherished TV memory.
As of last year, it was reported that Hamm is in a relationship with fellow "Mad Men" star Anna Osceola. The pair were said to have spent the COVID-19 lockdown together in California.
Hamm, including other cast members like Elizabeth Moss, Christina Hendricks, and January Jones, have gone on to star in more TV shows like "The Last Man on Earth," "The Path," "Another Period," and "First Day of Camp," to mention a few.
Please fill in your e-mail so we can share with you our top stories!