'Bewitched' Child Star Erin Murphy Pens Sweet Tribute to Shirley Jones on Her 87th Birthday
Best known for her role as Mrs. Partridge in the 70s television show "The Partridge Family," Shirley Jones recently turned 87, and former child actress Erin Murphy paid tribute to her.
Oscar-winner and Hollywood great Shirley Jones turned 87 on Wednesday, March 31, and had many fans singing her praise. The actress enjoyed more than four decades of success in her career, and some fans took the special day to pay tribute to her.
"Bewitched" star Erin Murphy was one of those to wish Jones a happy birthday. Murphy shared a lovely picture of her and the 87-year-old and asked her fans to name their favorite Jones project.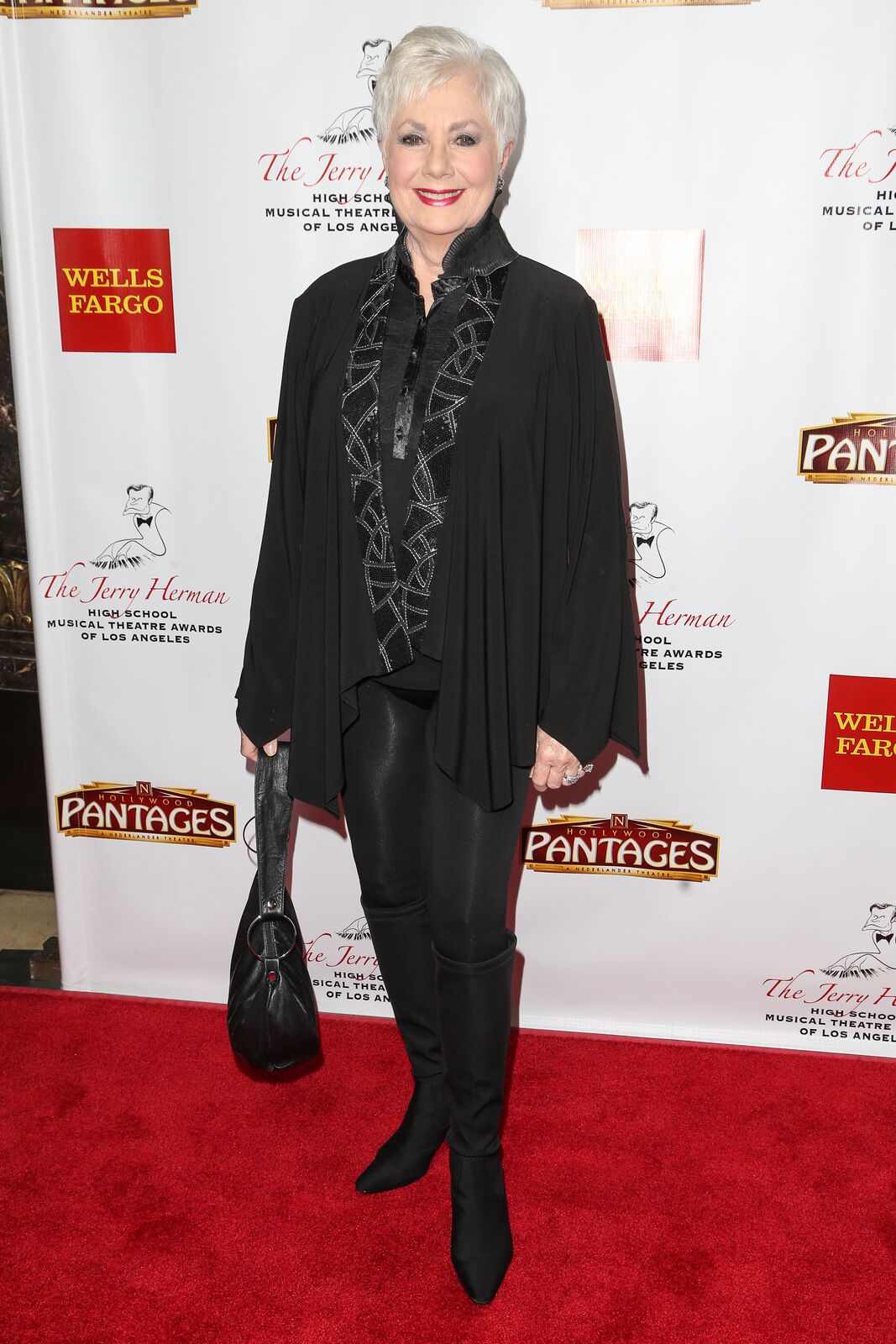 Different fans rushed to the comment section of the Facebook post and sweetly celebrated the iconic movie star. One noted that her favorite movie was "Courtship of Eddie's father."
Another fan remarked that "Music Man" was her favorite and gushed over Jones's acting prowess. Most fans noted that the 87-year-old was one leading name of her time.
I'm on the season premiere of @TellTruthABC tonight at 8:00 on ABC! Tune in to see why. #ToTellTheTruth @anthonyanderson @jimmykimmel @sherrieshepherd @andreasavage @MamaDoris4Real pic.twitter.com/2w2Hh0bxyi

— Erin Murphy (@Erin_Murphy) January 26, 2021
At 87, Jones has a lot to be grateful for. Aside from the many accolades and die-hard fans she has gathered over the decades, Jones is thrilled to be the mother of her three sons Shaun, Ryan, and Patrick.
In a recent interview, the movie star reportedly called being a mom her biggest accomplishment. She noted that seeing them grow into men of reputable character is a great source of joy for her.
She revealed that after her time on "Bewitched," she did not pounce on every role that came calling.
Jones acknowledged that growing older has made her realize the importance of family. She noted that she loves having her grandchildren around more than anything else because family is all she has.
Besides loving her three sons and 13 grandchildren, Jones also loves seeing some of her old works. She also loves revisiting old memories of her co-stars in her 60-year career.
Jones is not the only star to be relishing good memories from their careers. Her friend, Erin Murphy, who started her career as a child actress, is glad that any child actor curse did not stunt her career.
Murphy joined the cast of "Bewitched" at the age of three to portray young Tabitha Stephens and appeared in 103 episodes before the show ended in 1972. Although she is glad to have played a part in the series, she is grateful that it did not stop her from taking bigger roles later.
Speaking of her transition, Murphy credited her self-confidence and self-worth. She revealed that after her time on "Bewitched," she did not pounce on every role that came calling but instead turned down some offers because she wanted to be herself.
Now 56, Murphy still retains her charm and beauty. She might not be seen so often on the screen, but fans are excited to see a glimpse of her, especially on a red carpet. They are certain she would set hearts on fire.