Notorious BIG's Son CJ Poses in a Black Hoodie Days after Honoring His Dad's Death Anniversary
Days after paying tribute to his late dad, Notorious BIG's son, Christopher Jordan Wallace, shared photos of himself posing in a black hoodie for a photoshoot.
In a series of photos, Christopher Jordan Wallace, son of legendary rapper, Notorious BIG showed off his iconic fashion style in trendy outfits. The first group of photos showed the 24-year-old singer posing in a stylish black hoodie.
Wallace paired this with ash-colored sweatpants, tucked into a pair of black ankle-high boots. The star complimented the hip-hop culture look with a grey head-warmer.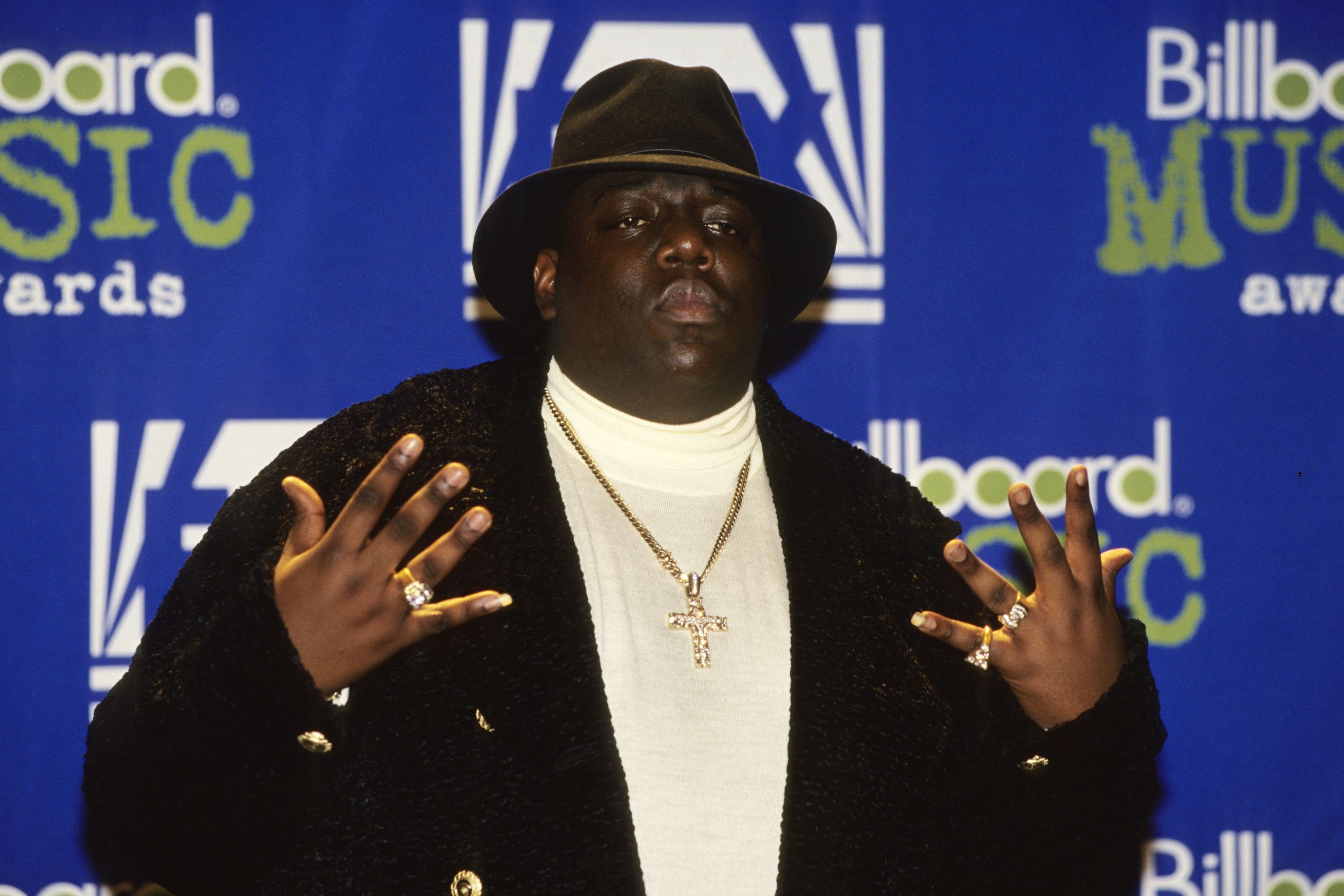 The first two photos showed him sitting on a chair, while the third featured him standing in front of a massive wall painting on the snowy streets. His caption on the post read:
"Closed mouths don't get fed. @seerbeyondsight."
Fans agreed with Wallace's insightful quote, taking to the comment section to chorus their agreement. True to his words, the star was never one to keep his mouth closed, lending his voice in several global movements.
His most notable activism over the years includes his public support of the fight for global cannabis legalization and criminal justice reform.
The rap legend, who died in a drive-by shooting in 1997 also has a daughter, T'yanna Dream Wallace.
His voice has also helped set his strides in the music industry, with tracks like his "Big Poppa" house remix, a revival of his late dad's hit song, cementing him among entertainment hotshots.
In addition to his human reform movements and escapades in the music industry, Wallace is a blossoming actor and entrepreneur. He made his acting debut in 2009, playing the young version of the legendary rapper, Notorious BIG, in the biopic titled "Notorious."
The rap legend, who died in a drive-by shooting in 1997, also has a daughter, T'yanna Dream Wallace, who, like her half-brother, is upholding her father's legacy, albeit in her own way.
Unlike CJ Wallace, who honored the Hall of Fame inductee through the performing arts, she focused on honoring him through her clothing line, named Notorious clothing, a nod to her late father.
Wallace's photoshoot came days after he marked the 24th anniversary of his father's death on social media. Taking to Instagram, Wallace shared a photo of Biggie Smalls, known by the stage name, Notorious BIG.
The epic shot showed the rap legend, dressed in an all-black ensemble, as he leaned on a car while holding a walking stick. He also shared a newspaper clipping of the historic day the world lost the iconic rap star.
With two children left behind to carry on his legacy, one can deduce that Notorious BIG's footprints would remain engraved in the world for generations to come.