Mia Farrow Responses To Rumors About Her Late 3 Children and From Her 14 Kids
Mia Farrow responded to the rumors surrounding the mysterious deaths of three of her fourteen children. The "Great Gatsby" actress described the malicious allegations as "vicious rumors."
Mia Farrow is setting the record straight about the deaths of three of her adopted children. The actress took to Twitter to dispel the claims that surfaced following the debut of HBO's "Allen V. Farrow." 
The docuseries garnered reactions from fans who thought that the deaths of Farrow's three kids —Tam, Lark, and Thaddeus —weren't addressed after her son Moses claimed in a previous blog post that they had a difficult childhood.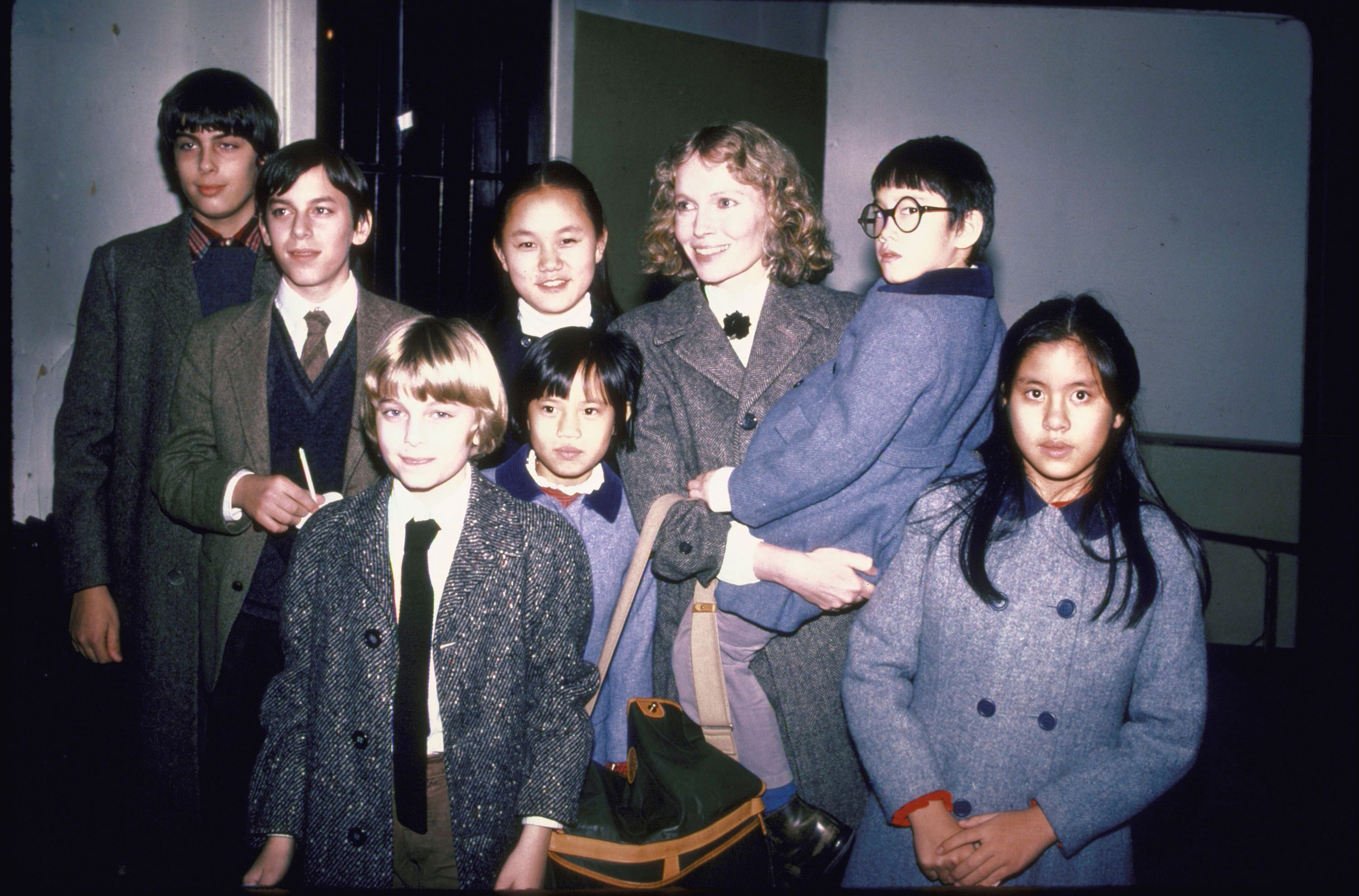 Farrow began the lengthy statement, saying that her family was most important to her, and despite being in public, she tries to keep her children out of the spotlight. However, she was choosing to open up now.
The "Great Gatsby" star noted that her family wasn't perfect, but she had experienced the devastating pain of losing a child. She described the claims as "vicious rumors" and noted she would address them to honor her late kids.
Farrow continued, explaining the circumstances surrounding each child's death. The 76-year-old disclosed that Tam, who died at 17, passed from an accidental overdose related to her health ailment and migraines.
[Farrow] expressed her gratitude for all her fourteen kids who have blessed her with 16 grandchildren.
For Lark, who lost her life at 35, Farrow disclosed that her daughter suffered from HIV/AIDS and succumbed to the devastating illness on Christmas day in the arms of her partner at the hospital.
Lastly, Farrow wrote that her son Thaddeus lived a wholesome life and was ready to get married until the relationship ended. She noted that he took his life at 29. The Golden Globe winner continued, writing:
"These are unspeakable tragedies. Any other speculation about their deaths is to dishonor their lives and the lives of their children and loved ones."
Regarding my children pic.twitter.com/ApiSeBFx9C

— Mia Farrow (@MiaFarrow) April 1, 2021
The "Death on a Nile" star concluded her statement on a positive note. She expressed her gratitude for all her fourteen kids who have blessed her with 16 grandchildren, thanking them for making her life full of joy and love.
Per reports, "Allen V, Farrow" looks at Woody Allen and Farrow's controversial marriage plagued with affairs and the sexual assault allegations levied against Woody Allen by their adopted daughter, Dylan Farrow.
Today, after more than a year. I got to hold Coretta, my grandchild #vaccination♥️ pic.twitter.com/rnC8d7BJwc

— Mia Farrow (@MiaFarrow) March 24, 2021
Allen and Farrow only had one biological child together, Ronan Farrow, and two adopted kids, Moses and Dylan. Before Allen, the actress was married to André Previn, and together they had six children — 3 adopted and 3 biological.
After
Farrow's
split from the legendary film director, she
adopted five more children.
 In 1997, Allen tied the knot with Farrow's adopted daughter Soon-Yi Previn and together, they have two kids.