Diana Ross' Grandson Ziggy Frowns While Sitting in His Father's Arms in a New Photo
Singer Diana Ross's son, Evan, and her grandson, Ziggy, recently melted many hearts with a cute selfie of them making funny frowning faces on Instagram.
It appears the charming spirit of the great Diana Ross has settled in her adorable grandson, Ziggy. The singer's son, Evan, recently shared the most adorable snap of him and Ziggy that melted hearts. His emoji caption read:
"👁️"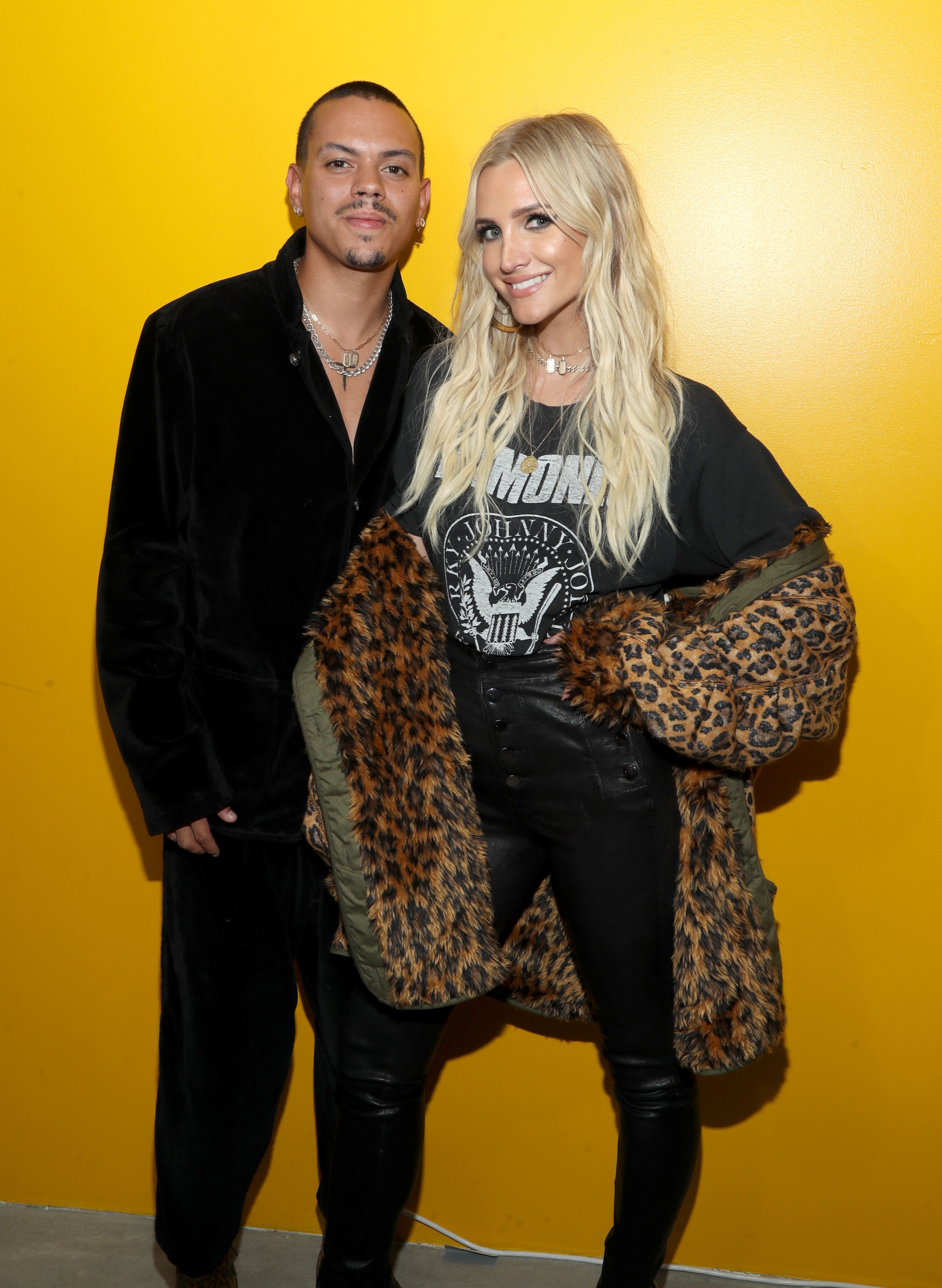 The cute father-and-son snap featured Evan holding little Ziggy in his arms as they gave the camera a smiling look. Despite wearing a comical frown, Ziggy's adorableness could not be hidden.
The toddler was dressed in a tiny black t-shirt paired with a pair of light brown shorts. The adorable frowning boy had his wispy golden locks framing his small face while his vibrant eyes captivated his dad's followers.
Evan, on the other hand, better outshined by his mini-me, was comfortably dressed in a loose white dress shirt; his dark hair was neatly cut short. 
He and Ziggy made quite the terrific duo and had Evan's fans and followers fawning over them in the comments. They gushed endlessly about how perfect the father and son looked together, particularly taken by how sweet Ziggy looked.
If one were to judge by little Ziggy's abundant charm, they would not guess that the young boy has not been around for so long. Born just last year in October, the legendary singer's grandson has quickly captivated many of his parents' fans.
Evan shares his son with his wife, singer Ashlee Simpson. The husband and wife welcomed Ziggy in October 2020. They announced his birth with a warmly welcomed Instagram post. Simpson wrote:
"10-29-2020. Ziggy Blu Ross. Our sweet boy has arrived! I'm over the MOON we are so Blessed!"
The exciting caption came with a beautiful snap of the delighted mom and dad resting their hands on their precious new child cozily bundled up in a brown and white baby blanket.
Evan and Simpson first shocked fans when they revealed that they were expecting their son back in April. That revelation was done through a now-deleted Instagram post of pictures of Simpson's positive pregnancy test.
The days after Ziggy's birth were filled with unbridled happiness, per an insider's details in an E! exclusive. And even now, the days are just as happy. 
Early this year, Simpson gave fans a glimpse at Ziggy's stylishly decorated nursery. She posted a snap of the bohemian-chic room splashed with warm colors and textures. 
Evan, who recently starred in the musical drama "The United States vs. Billie Holiday," has found a silver lining in the pandemic, which is spending more time with his family, most especially its newest member.
Evan and his wife, Simpson, who went by his father's name, Naess, only just changed their last name to his mother's, Ross, to honor her. This is undoubtedly a big, happy family made of beautiful, loving people.