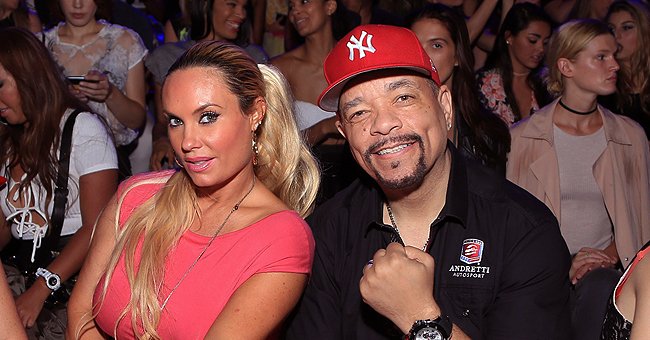 Getty Images
Ice-T's Wife Coco Shows off Her Thighs & Derrière in a Skinny White Mini Dress in New Shoot
Ice-T's wife Coco surely puts a lot of effort and exercise into carving out the perfect body. With this in mind, no one can deny that this gorgeous model has every right to flaunt her figure on social media.
The spouse to rapper Ice-T and model Coco Austin recently took part in a new shoot, posting one of the shots on her Instagram. In the picture, she showed off her thighs and derrière in a skinny white mini dress.
The seasoned model looked over her shoulder into the distance, pouting while sticking out her derrière and flaunting her posing skills. Her pose perfectly encapsulated her toned and curvaceous figure.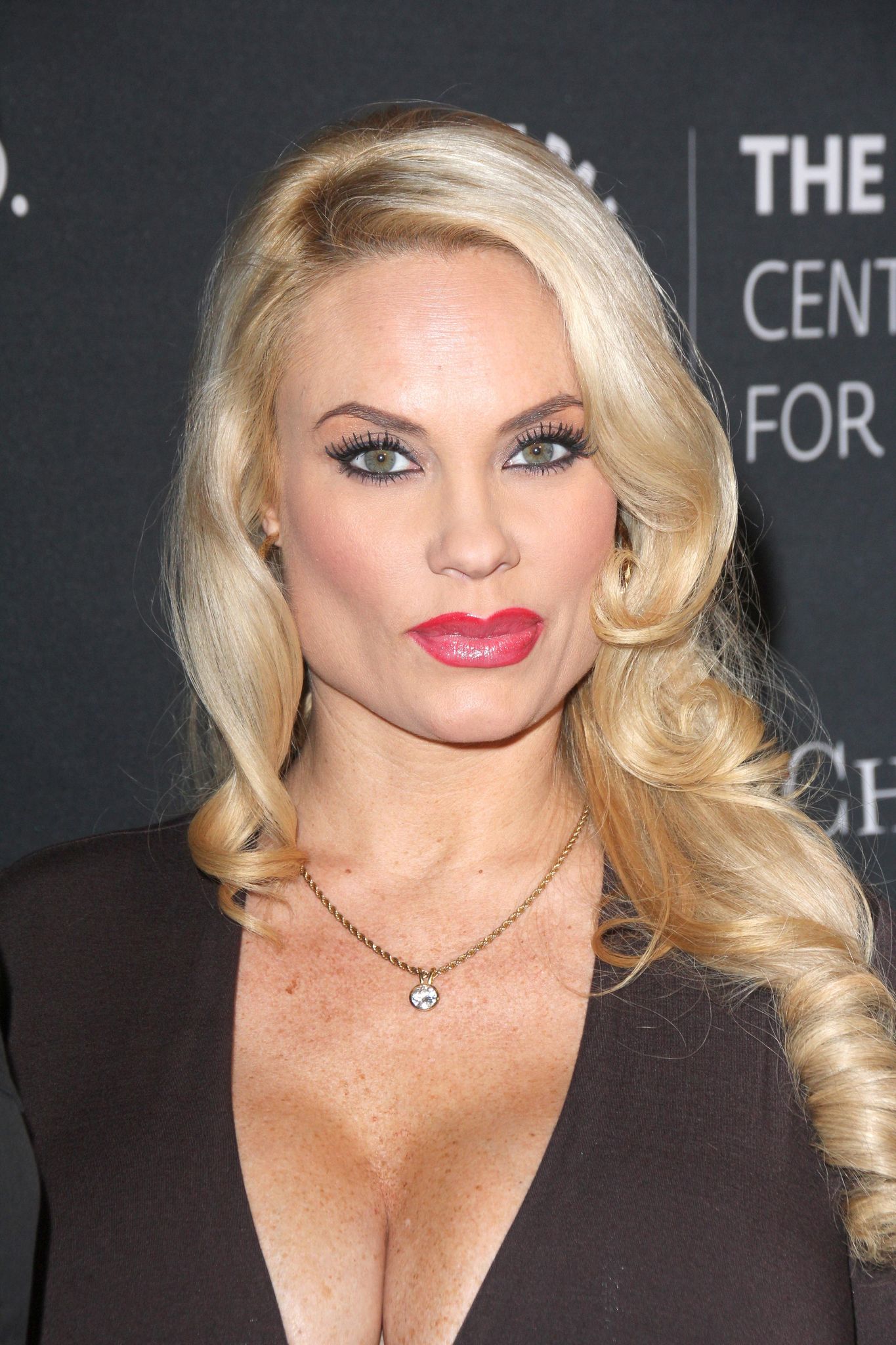 Coco at the Paley Center's Hollywood Tribute to African-Americans in TV on October 26, 2015 in Beverly Hills. | Photo: Shutterstock
BOOTY CHECK
Her skinny white mini dress grabbed tightly onto her body, showing off her gorgeous curves, even more, especially her derrière. Austin was obviously fully aware of this, taking to the caption to write:
"Booty check✔."
The cut of the dress also showed off her toned thighs as well as her accentuated bust and tiny waist. She held onto the sides of her derrière, exuding the idea that she is truly proud of her gorgeous body.
QUIRKY EDGE
Her golden blonde and wavy hair fell all the way to the arch of her back, highlighting her large golden hoop earrings and bringing out her eyes. The dress also sported multi-colored patterns, giving the shot a quirky edge.
Not only does Austin ensure she stays healthy and fit, but she extends this great lesson and habit towards her daughter.
The comment section collapsed with a plethora of different emojis gushing into the comment section as well as remarks telling Austin how stunning she is. The post received a total of just over 41,000 likes.
WORK IT OUT
Austin's perfect body didn't just appear out of nowhere, with the model putting a lot of effort to maintain such a fantastic-looking figure. Speaking in-depth about her workout routine, Austin conveyed:
"I generally work out my lower body every time I go to the gym. I concentrate on doing squats and lunges with weights."
Two other ways she keeps fit is by partaking in pole dancing and even doing squats in stilettos. However, she continued, she doesn't do so in a public gym but rather in the privacy of her own home.
PROTEIN DRINKS
Not only does Austin ensure she stays healthy and fit, but she extends this great lesson and habit towards her daughter Chanel as well. Taking to Instagram, she posted a picture of Chanel and her cousins drinking protein shakes.
In the caption, she implied that this is a morning habit that she consistently enforces on her little girl. Although, she also mentioned i-Pads as part of the ritual.
While Austin has an extraordinary figure that would make any man glance twice, her husband, strangely enough, wasn't specifically attracted to this aspect of her when they first met. In fact, it was her teeth that caught his eye.
However, he joked that he was also incredibly attracted to her bust and was wowed when she showed her back to him and he saw her derrière. He said that although the attraction was immediate, he took his time to get to know her.
Please fill in your e-mail so we can share with you our top stories!