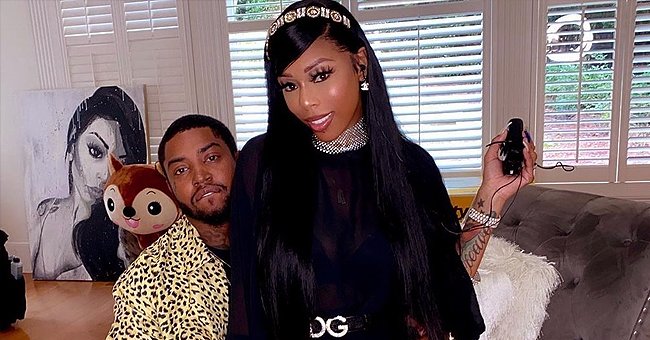 instagram.com/adizthebam
Lil Scrappy & Bambi's Daughter Flashes a Huge Smile While Playing with Luxurious Chanel Box
Bambi recently announced that she is pregnant, which will add a third kid to her already cute collection. For now, she is spending a lot of time with her son Breland and daughter Xylo, making sure to capture it all on camera.
Rapper Lil Scrappy's wife Bambi Benson recently took to her official Instagram account, sharing a story of their little girl Xylo. In the post, their adorable daughter was showing off her precious smile while unpacking a lavish Chanel box.
In the first and second snapshots, Xylo was smiling with her whole face as her dark eyes twinkled with eagerness. She appeared to be highly interested in what could be found in the Chanel box.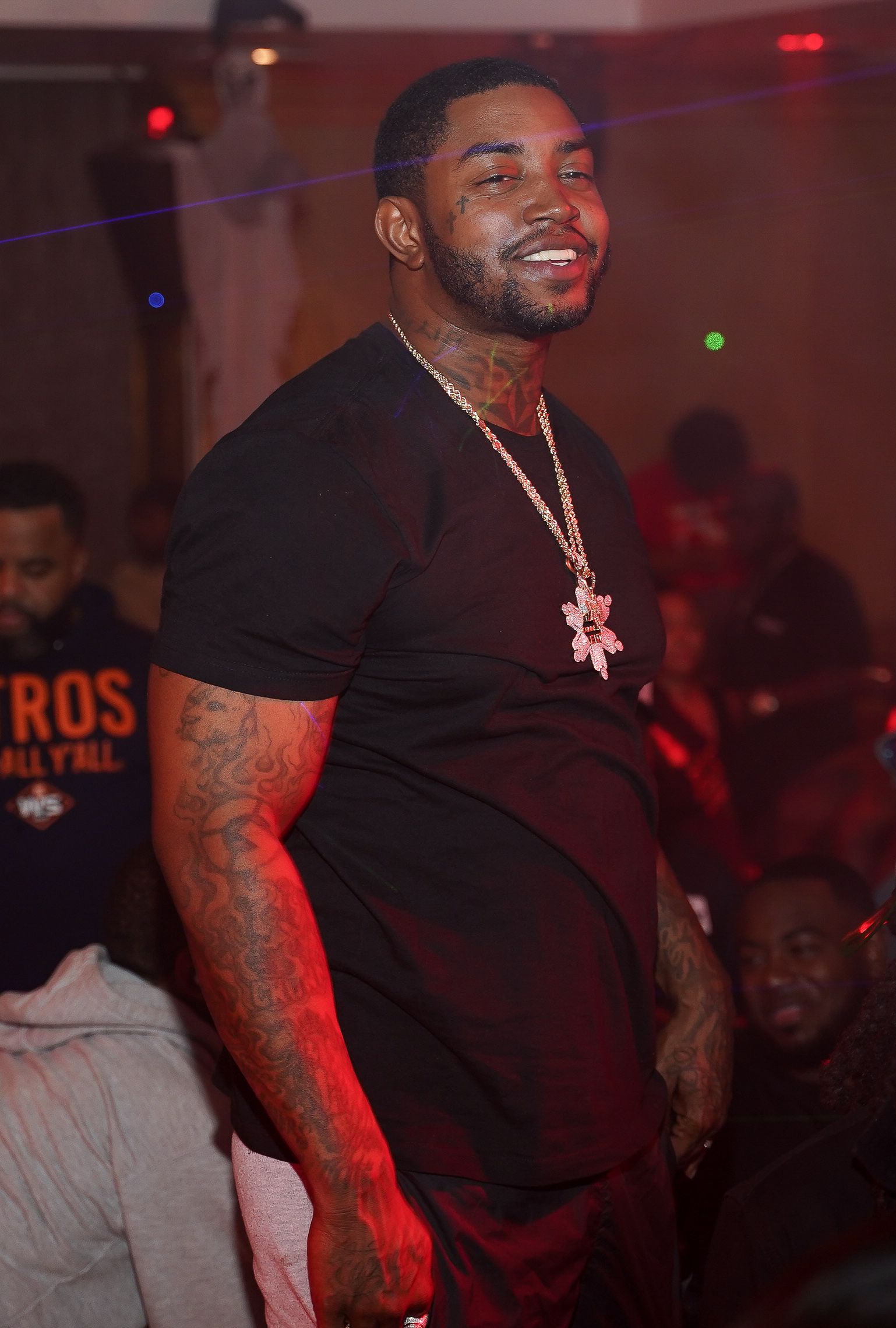 Lil Scrappy at a Halloween costume party on October 31, 2019 in Atlanta. | Photo: Getty Images
As the Insta story began, Xylo was leaning on the box, which seemed to be a present with a fancy white bow sporting a rose in the middle. She appeared to be excited by this prospect, Benson pasting the following sentence into the post:
"Oh she is ready honey! ??."
The box was glamorous with shades of black and white, the brand name Chanel elegantly placed right in the middle of it. Xylo looked directly into the camera lens, her glowing peepers conveying a deep sense of childlike joy.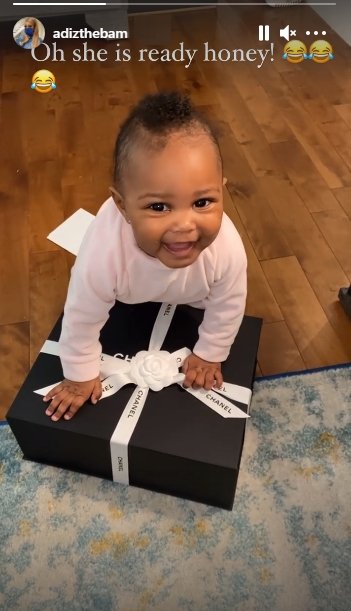 Lil Scrappy & Bambi Benson's daughter Xylo flashes a huge smile while playing with a Chanel box. | Source: Instagram.com/adizthebam
As the Instagram story continued, it looked as if either Xylo or one of her parents had managed to open the Chanel box. Inside of it, there was what looked like a multi-colored purse with a sparkling golden latch.
Benson is now pregnant with their third child.
At this point, Xylo seemed to have moved on from the present, her gorgeous eyes peering in another direction, as she appeared to be giggling. The baby wore a light pink outfit, with her hair just barely growing out.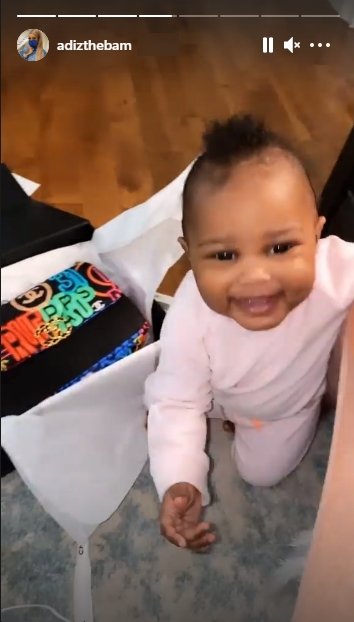 Lil Scrappy & Bambi Benson's daughter Xylo flashes a huge smile while playing with a Chanel box. | Source: Instagram.com/adizthebam
Celebrities Benson and Scrappy said their official I do's in 2017 after reviving what was believed to be a relationship of the past. The two had announced their wedding not long before the ceremony, with one of their representatives stating:
"A wedding will take place in the near future."
This all took place after quite a public mission of Scrappy going on to win the love of his life's heart back. After watching them fall for each other on "Love & Hip Hop: Atlanta," viewers were ecstatic to hear the big news.
Last year, Benson and her husband celebrated their third wedding anniversary by going on an island holiday together. They shared some pictures and clips of their Jamaican vacation, giving fans a glimpse into their amorous breakaway.
One video shared by Bambi showed the two love birds having a great time while enjoying a delicious and romantic dinner together. Scrappy also shared a photo of him sipping a beverage with his spouse by the pool.
This year, the couple took to social media, announcing that Benson is now pregnant with their third child, following their son Breland and their daughter Xylo. Benson broke the news via Instagram, sharing a clip that revealed her baby bump.
In the video, the now-pregnant mother was standing with her back to the camera, giving away nothing. She then flipped her hair and turned around smiling, officially showing the world her pregnant belly.
Please fill in your e-mail so we can share with you our top stories!