Snoop Dogg's Wife Shante Broadus Is a Proud Grandma – Check Out Her New Snaps of Her Grandkids
Snoop Dogg's wife, Shante Broadus, appears to be a happy grandmother who loves her grandkids' company. See how she shows off her look-alike grandchildren while spending time with them.
Rapper Snoop Dogg and his wife of more than two decades, Shante Broadus, are one of Hollywood's power couples. Along with this status, they have three kids, Corde, Cordell, and Cori.
The first two made them grandparents after welcoming kids. Nothing beats this status or responsibility for grandma and grandpa, who has continuously lived up to the expectations.
From spending quality time with the younger generation to spoiling and flaunting them online, the Broadus clan scores a passing mark when it comes to making sure the kids have a good time. 
Recently, the rapper's wife shared images of her youngest grandkid, Chateau, sleeping. There was also another of Chateau sleeping beside her slightly older cousin, Sky Love, who was also taking a nap.
Shante also has two of their grandkids, Cordell's children, in her custody. She shared images of the youngsters having fun as they enjoyed cruising around in a bumper ride.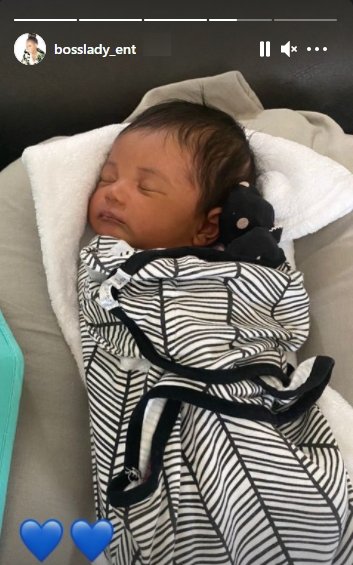 One of the photos had words celebrating sibling love boldly written on it. It read: "Brother And Sister." Another snap shared on Shante's Instagram page showed the pair posing funnily with their arms raised yet hanging away from their bodies.
This gave fans a clear view of the outfits they rocked while hanging out with grandma. Her grandson, Zion Calvin, wore a double-sleeved shirt that had a creative design in front. This paired well with his khaki shorts and kicks.
Apart from Zion, their first grandchild, the other grandkids enjoy a similar dose of attention even though they are younger.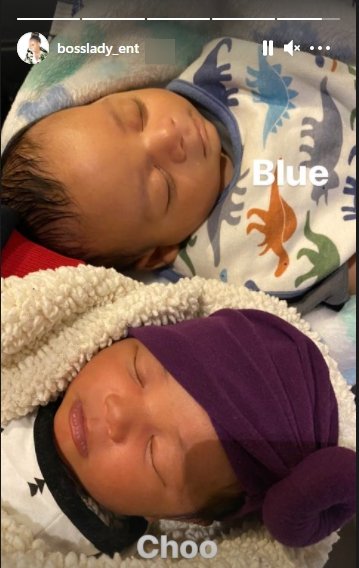 His sister looked cute in a rainbow-themed two-piece outfit and kicks. Her braided hair was accessorized with colorful beads, and she looked cute standing next to big brother!
It was hard not to laugh at the kids' facial expressions and even harder to dismiss their resemblance to their sweet grandmother. Shante is not the only one caught in the web of endlessly admiring her own.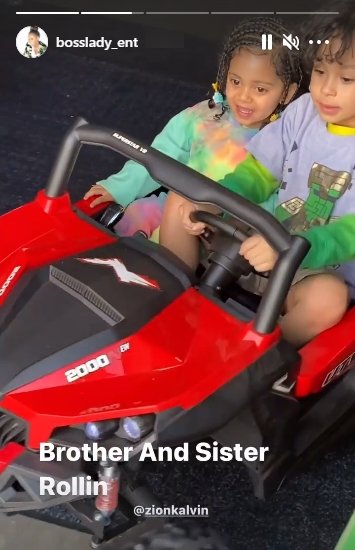 When it comes to bonding with his grandchildren, Snoop Dogg is not out of the picture. A few months ago, the entertainer dropped sizzling boys hangout photos showing him and Zion enjoying a tour of the classic car culture in West Hollywood.
When they are not having fun outside, the pair makes good use of some indoor alone time by cracking each other up. Apart from Zion, their first grandchild, the other grandkids enjoy a similar dose of attention even though they are younger.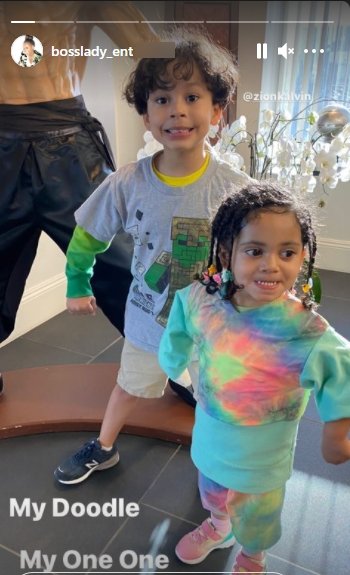 To mark one of his granddaughters' birthdays, the entertainer suited up in a "Buzz Lightyear" themed costume, putting a happy smile on the celebrant's face. Another person who recently experienced a display of love is baby Chateau.
Chateau was born less than a month ago. This is the Broaduses' sixth grandbaby. The mother of three gleefully made the exciting announcement with a photo of the newborn while gushing about cradling the baby.