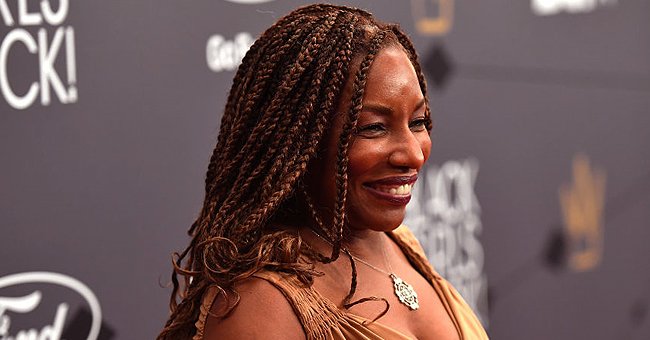 Getty Images
Stephanie Mills Shares Photo of Her Son Posing after Getting Vaccinated from COVID
Stephanie Mills' special needs son Farad has taken his dose of the COVID-19 vaccine and, like a true champ, is encouraging fans to take theirs while staying safe.
Broadway icon Stephanie Mills' teenage son, Farad, had a big smile on his face in a new picture his mom shared on Instagram. Farad's radiant look was his way of encouraging fans to make the COVID-19 vaccine a priority.
Farad sported a blue T-shirt and a pair of jeans with his jet-black curls fanning his temple. The youngster had his face mask in place while one sleeve of his shirt was rucked up to his shoulder.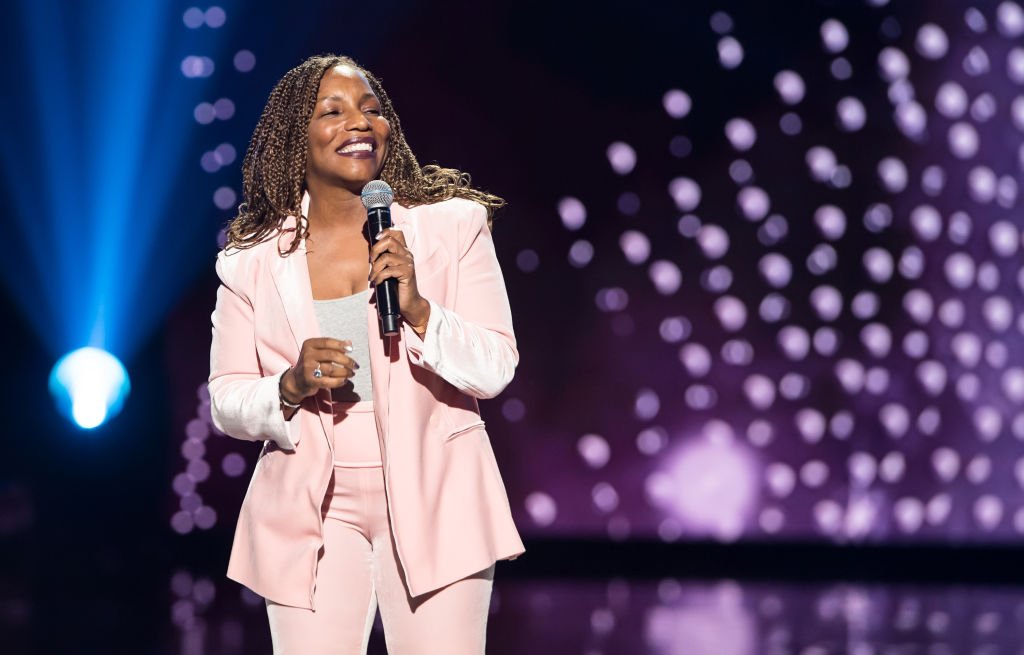 Stephanie Mills performs on stage during the Aretha Franklin Tribute in 2018. | Photo: Getty Images
Farad, who just took a jab of the vaccine, had a look of positivity on his face. While a plaster was placed on his upper arm where the vaccine was administered, he raised a thumbs-up sign to the camera. Mills, 64, wrote in her caption:
"Because my young man Farad is a world traveler and has underlying health concerns, I had to be safe and get him vaccinated…"
Farad has been Mills' source of joy since she welcomed him sixteen years ago. Once in an interview, the star who has attained a high level of Hollywood success made it known that her son was her greatest achievement.
She stated that giving birth to her son was the best thing that ever happened to her. The star mom gushed about how the youngster, born with Down Syndrome, was beginning to understand her job as a singer.
Mills clamped down on him, making sure to remind him about Jackson's record-breaking achievements.
Mills combines her showbiz fame with being business savvy, which helped her discover the financial discrepancies associated with her former manager and music mogul Hiriam Hicks.
The 64-year-old entertainer had to cut him off and fire him from being her manager in the long run. The singer also made sure to share the issues with Hicks with the public.
The star noted that she shared her story so that young and upcoming entertainers could get a better inclination when it came to the financial aspect of showbiz.
Mills added that she was grateful her business acumen helped her suspect the hitches. She noted at the time that Universal Attractions would take over handling her finances.
It is no news that Mills is quite outspoken on social media and would not hesitate to shut down anything that did not feel right to her. Such was the case when she criticized Nicole Curran for leaning over Beyoncé to speak with Jay-Z during an NBA game.
This was her reaction, too, when The Weeknd noted on social media that he was not a fan of the late Michael Jackson. Mills clamped down on him, making sure to remind him about Jackson's record-breaking achievements.
Please fill in your e-mail so we can share with you our top stories!