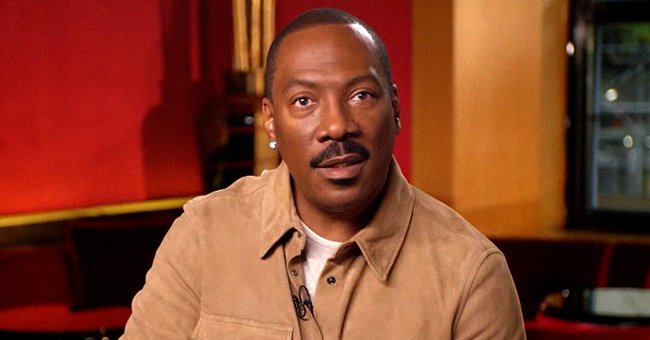 youtube.com/TODAY
Eddie Murphy's Granddaughter Evie Looks like the Coolest Baby Wearing Sunglasses in a Pool
Eddie Murphy, who was recently inducted into the NAACP Image Awards Hall of Fame, is not only a dedicated actor and comedian but a loving grandfather as well, with the coolest granddaughter around.
Eddie Murphy's daughter-in-law Carly Fink recently took to Instagram to take some of the cutest pictures of her and Miles Murphy's daughter. She looked like the coolest baby rocking sunglasses in adorable pool snaps.
In all five posts, the little Evie looked super chill as she took on some of the most unfazed poses while lounging in the water. The lavish background added onto the general demeanor, adding extra swag to the already cool photos.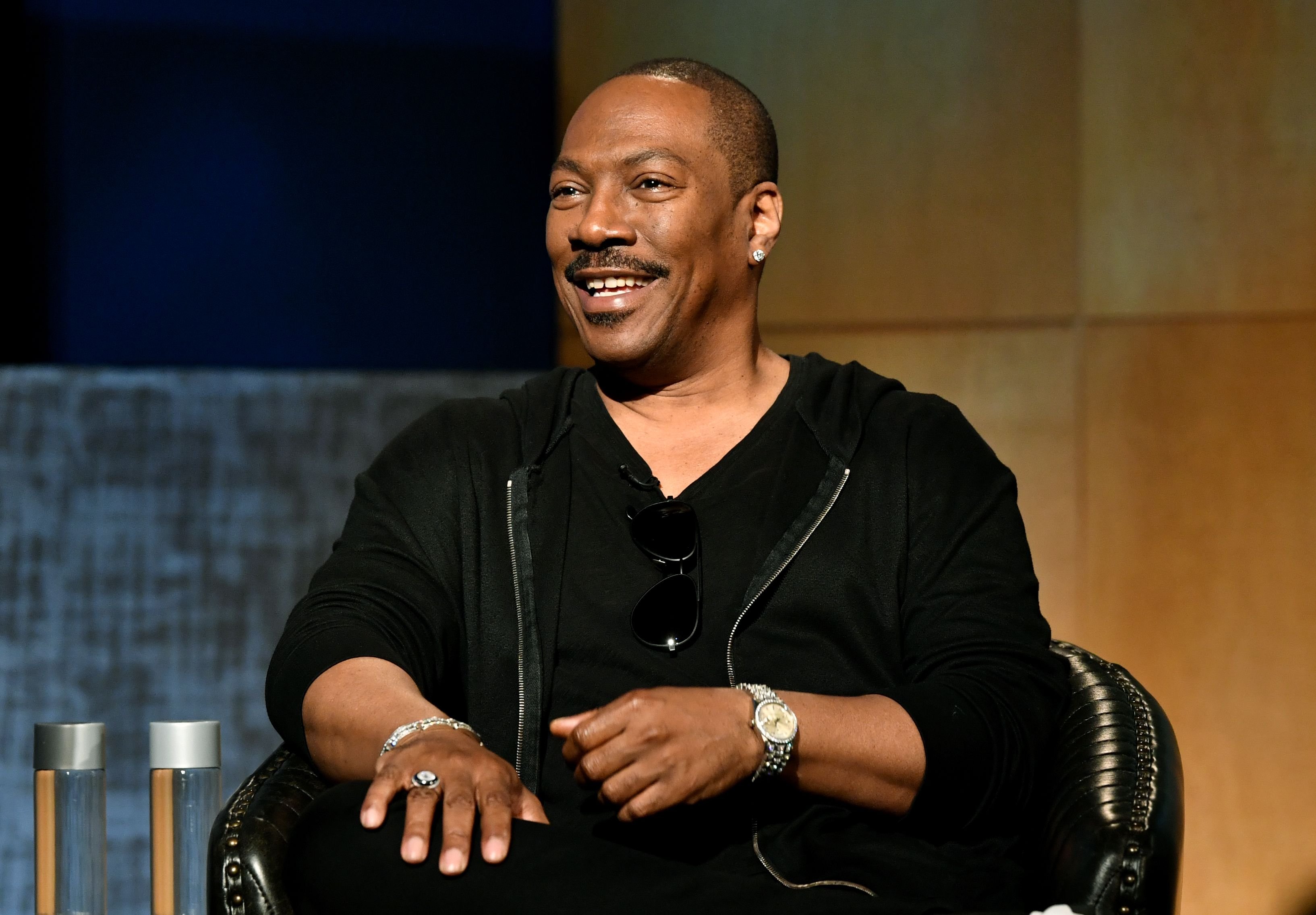 Eddie Murphy at the LA Tastemaker event for "Comedians in Cars" on July 17, 2019 in Beverly Hills City Photo. | Photo: Getty Images
AS COOL AS A CUCUMBER
In every photo, Evie wore large sunglasses with a purple tint, not only emphasizing the general Gucci feel of the snapshots but also exuding cuteness as the sunglasses were much too big for her small head. Fans loved it, with one commenting:
"Coolest bb in the world...duhh ?."
In many of the photos, the baby struck poses that eluded the sense that she didn't have a care in the world. This was obvious by the unsmiling look on her face and by her resistance to looking straight into the lens.
CHILLING IN THE SUN
Water droplets twinkled around Evie, shimmering off her red plastic tube, while the sun shone brightly, reflecting off the gleaming blue water. Relaxing in her tube, the cutie pie was enjoying her day soaking in the summer light.
Recently, Eddie was inducted into the NAACP Image Awards Hall of Fame after four decades in the Industry.
Her gorgeous, brown, healthy, curly, and slightly messy hair shone as well, as the sunglasses darkened her eyes, making them even more endearing. The post received just over 200 likes in total.
WAKEUP AND MAKEUP
Eddie starred in the second sequel of "Coming to America," smartly named "Coming 2 America." Speaking to talk show host Ellen DeGeneres about playing roles involving a lot of make-up, he expressed:
"You know every time I do a makeup movie I always say, 'this is the last time I'm doing this [expletive].'"
Continuing, he said that somehow he always ends up back there, getting his makeup done for another movie. Eddie also mentioned that he would be playing old characters plus new ones in the already-released continuation.
AGAIN AGAIN!
Just when everyone thought it was all over, Eddie decided to throw a spanner in the works and proclaim that he wants a third sequel to "Coming to America." This time, the famed actor wants to involve even more costumes.
Eddie also made his wishes known that he specifically wants Ruth E. Carter to be the costume designer once again. The pair have worked together on many films such as "Dolemite is My Name" and "Doctor Dolittle 2."
Recently, Eddie was inducted into the NAACP Image Awards Hall of Fame after four decades in the Industry. The ceremony was virtual and took place on March end with his "Coming to America" co-star Arsenio Hall presenting it to him.
In his speech, Eddie said the award was the greatest way he could think of to celebrate his forty years in the industry. He also expressed his gratitude towards Hall and how honored he felt for receiving the acclamation.
Please fill in your e-mail so we can share with you our top stories!