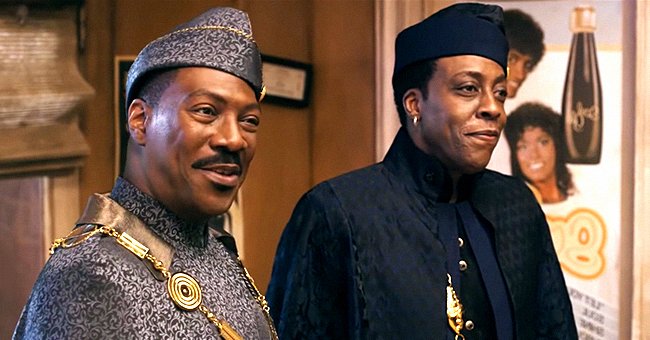 youtube.com/Amazon Prime Video
Eddie Murphy Inducted into NAACP Image Awards Hall of Fame after 40 Years in the Industry
After 40 years in the film industry, Eddie Murphy has been inducted into the NAACP Image Awards Hall of Fame. The award was presented by the actor's good friend and "Coming To America" co-star, Arsenio Hall.
The NAACP Image Awards honored Eddie Murphy for his illustrious 40-year career and influence in the film industry by inducting him into their hall of fame during the virtual ceremony on Saturday, March 27.
The 59-year-old rose to fame as a stand-up comedian in the eighties before joining the cast of "Saturday Night Live" and starring in a slew of memorable movies like "48 hours," "The Nutty Professor," and "Beverly Hills Cop," among others.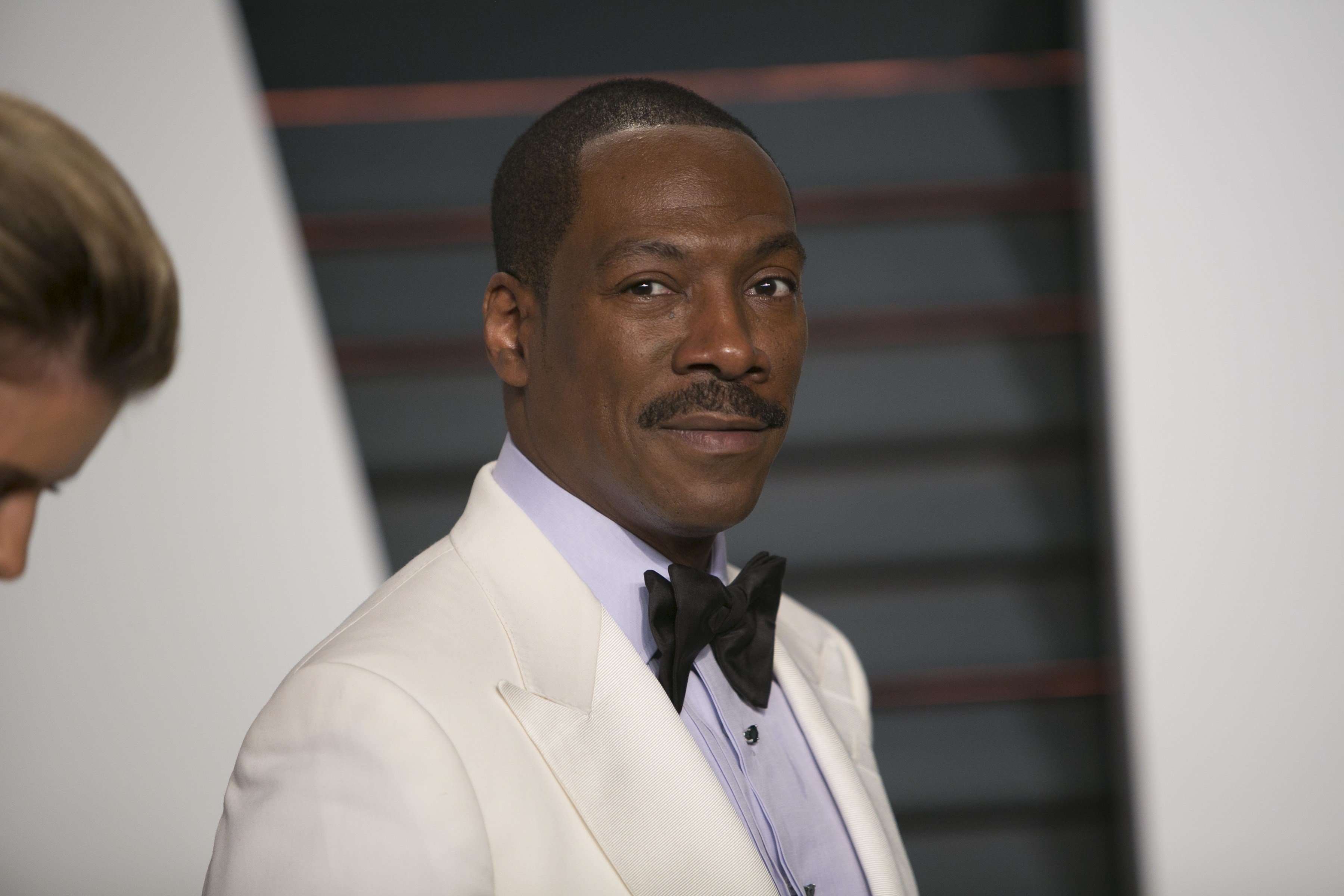 Eddie Murphy posing at the 2015 Vanity Fair Oscar Party on February 22, 2015 in Beverly Hills, California. | Source: Getty Images
In his acceptance speech, Murphy thanked his friend and co-star, Arsenio Hall, who presented him with the award before expressing how grateful he was for the honor. He said:
"I've been making movies for 40 years now... 40 years. This is the perfect thing to commemorate that and be brought into the hall of fame."
During his speech, Murphy wore a black "Saturday Night Live" T-shirt, which is symbolic since his career began on the show. Interestingly, he also won his first Emmy Award for his role in a variety sketch show in December 2019.
Prior to his 2019 award-winning return on the show, Murphy last appeared on "Saturday Night Live" in 1984. He worked on the comedy show for four years and was the show's second-youngest hire at age 19.
After an impressive four-decade-long career, Murphy has definitely slowed down and entered a semi-retirement, working on a few projects at a time while enjoying spending time with his family.
[Murphy] already has plans for a third installment of the iconic [Coming To America] movie series.
The father-of-ten admitted that before his 2019 blockbuster, "Dolemite Is My Name," he enjoyed five or six years of rest, and now he plans to work only if the right project comes along.
Murphy's latest movie was the long-awaited sequel, "Coming 2 Amerca," released to raving reviews earlier this month.
was so inspired by the film that he already has plans for a third installment of the iconic movie series.
According to the "Norbit" actor, fans won't have to wait 30 years to see the next movie. During an interview with Variety, Murphy said the next film will be set 16 years from now, and he already has an idea who should do the costume design.
In 1988, "Coming To America" made waves with its extravagant costumes fit for royalty and its sequel follows suit with velvet and silk ensembles designed by Ruth E. Carter.
Carter was the first Black woman to win an Oscar for costume design for "Black Panther." She brought her imaginative mind and expertise to the sequel while paying homage to the original film with subtle nods to the old costumes.
Please fill in your e-mail so we can share with you our top stories!