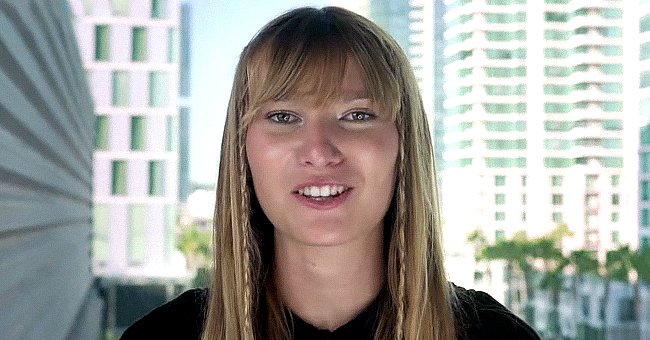 youtube.com/AmericanIdol
Ava August on 'American Idol' — Quick Facts about Season 19's Youngest Contestant
Ava August is one of the contestants to look out for on "American Idol." While she wows with her singing voice, what makes everything all the more amazing is that she is only 15 years old.
After watching Ava August's performances on the show, many have been wondering about the promising young star. Here's everything you need to know.
At 15, August is the youngest contestant in the competition. Every time she hits the stage, judges and fans alike are impressed with what she brings to the table.
Lionel Richie, Katy Perry, and Luke Bryan on the set of "American Idol" | Photo: Getty Images
HER "AMERICAN IDOL" AUDITION
When August auditioned for the hit show, she sang her original song titled "Neighbor Boy." All three judges loved her performance, with Lionel Richie telling her that she has an "old soul sound."
After getting her yes votes, she went to Hollywood Week to perform "We're Going To Be Friends" by The White Stripes and "Dancing On My Own" by Robyn.
AUDITIONING ON "THE VOICE"
Before getting lucky on "American Idol," she auditioned for "The Voice" season 16 when she was 13. At the time, she performed a stellar rendition of "House of the Rising Fun."
While no coaches turned around for her, the experience ultimately allowed her to be better. Two years later, she landed a spot in another singing competition.
Despite being the youngest on the show, she isn't intimidated. She thinks her age actually gives her an advantage, as it's something people can remember her for.
"It's definitely something that people can also remember me for, being the youngest."
August released her latest single called "Daybreak" in 2020. Before that, she released "Magic" and "Gone." The song she sang during her audition has not yet been released.
Aside from singing, the 15-year-old can play multiple instruments. During her audition, she played the piano. In Hollywood Week, she showed that she could play the guitar.
With so many promising contestants in this season's competition, it will be interesting to see how it will all play out. No matter what happens, though, they can all be considered winners for putting their names and talents out for more people to discover.
Please fill in your e-mail so we can share with you our top stories!