Fans Gushes over Barack & Michelle Obama Making Funny Faces in a Video on Easter — See Comments
Barack Obama and his wife, Michelle Obama, had fans swooning in admiration in their latest update where the couple sent out goodwill messages regarding the Easter celebrations. 
Fans did not hold back on the rush of affection they felt, viewing the chemistry between former president Barack Obama and his wife, Michelle after they both appeared in an Easter goodwill post. One person exclaimed:
"Love you guys!!!! #couplegoals."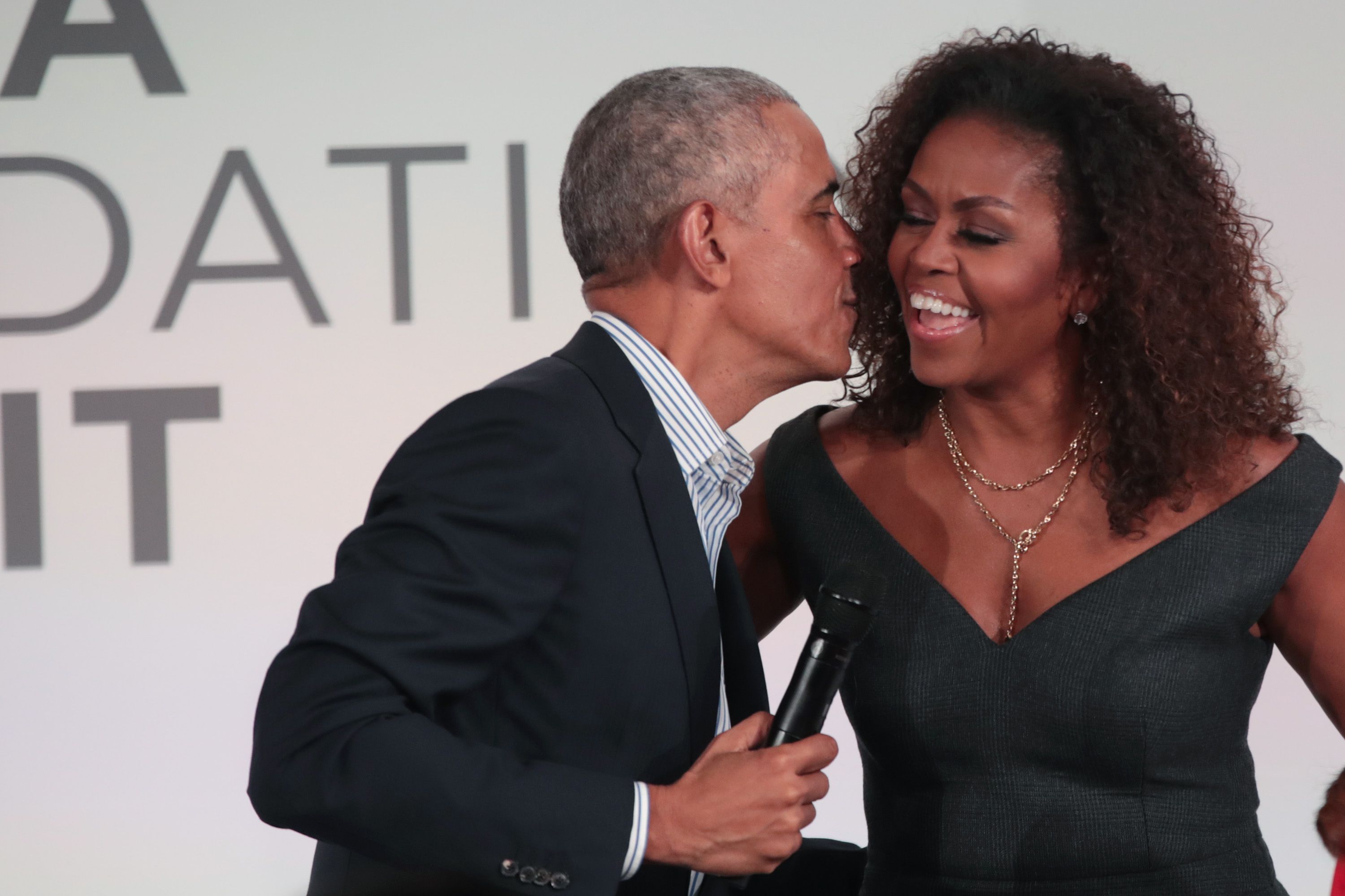 More fans were smitten on the timeline, sharing the same sentiment and gushing over the Obamas. One person referred to them as a charming couple, while more admirers simply tagged them as couple goals. 
The image which was shared on Michelle's Instagram page showed her and Barack in moving pictures, posing for the camera and showing goofy expressions. The couple shared a hearty hug, presenting sweet smiles.

The montage shifted to them, displaying goofy looks and perfect pouts. Michelle wrote in her caption: "Barack and I are wishing so much joy and light to everyone celebrating on this Easter Sunday!" 
Among the most cherished couples in the spotlight, it is safe to say that Michelle and Barack are held highly in that regard.  From having a picture-perfect family to handling the demands of the White House together, this lovely duo has held it down for close to three decades in marriage.

However, Michelle once confirmed that it was nothing close to an easy task. Speaking on marriage and its dynamics on her "The Michelle Obama Podcast," the star made it known that there would be days she would question their marriage.
Michelle was quite concerned about family sacrifices coupled with her political skepticism. 
She shared that this could last for years, but staying in a marriage required that both partners remain determined to make things work. The bestselling author recalled times she felt like pushing "Barack out of the window."
Michelle, 57, recalled that having kids contributed to the messy times in marriage. She shared that gender roles were more glaring after she had her daughters. 
The public figure likened marriage to choosing team members in basketball. She shared that since the goal is to win, there is a particular way to select team members, and the same approach should be applied to marriage.
Barack and Michelle's union also stood the test of time in the White House. Michelle was quite concerned about family sacrifices coupled with her political skepticism. 
However, Barack noted that he, on the other hand, was quite laid back, and he knew there were built-up tensions that his wife kept repressing. Once they were out of the White House, things gradually returned to normal.