Jennifer Lopez Sits by Her Favorite Lagoon in a Tulle Gown and Boots – See the Gorgeous Photos
Recently, Jennifer Lopez has taken to social media to share photos complete with a dirty and dusty wedding dress. The superstar paired the look with black lace-up combat boots.
The pictures, uploaded on Instagram by Jennifer Lopez on April 1, were taken in the Dominican Republic while filming "Shotgun Wedding." In the movie, she will star alongside Josh Duhamel.
"Sitting by my favorite lagoon," the 51-year-old star captioned the snaps that had already garnered over 2.6 million likes. The shots just proved that only J Lo could make a filthy wedding dress look good.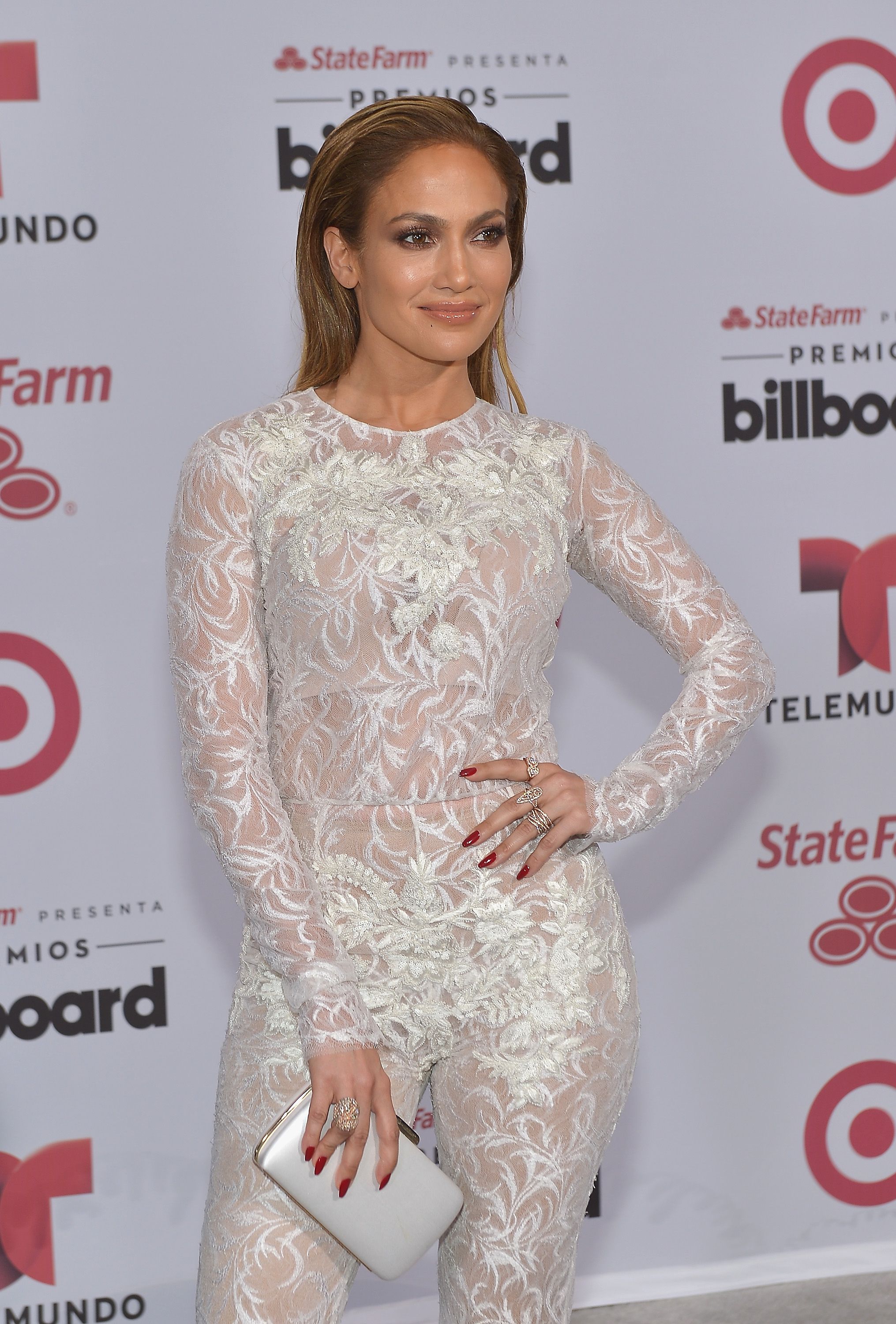 In one of the photos, the  Hollywood Walk of Fame awardee is shown relaxing on a chair with a customized beaded "shotgun wedding" tumbler, which looks like a grenade.
Needless to say, Lopez's legion of followers were delighted with the new content. It didn't take long for them to add their thoughts in the comments section of her post.
On March 28, Lopez meticulously described her day in the Dominican Republic on social media. The multi-awarded star was filming her new movie, "Shotgun Wedding," in the Caribbean.
The couple explained that they are working through some things at the moment.
With a drink in hand, Lopez seemed to enjoy herself as she danced in the pool. Wearing a yellow bikini and sunglasses, she posed for pictures and captured the moment on video. 
In a video posted on TikTok, the "Waiting For Tonight" singer can also be seen dancing on dry land. She stretched her hips out in the same bikini, showing off her toned abs. 
Despite speculation that they might have split, Lopez and Alex Rodriguez have been keeping up the smiles in their first Instagram post together since shutting down the rumors about their relationship.
On March 12, a source told Us Weekly that there had been tension between the two for some time. However, the next day, the outlet confirmed that the pair remained together.
According to a joint statement from Lopez and Rodriguez on March 13, all reports have been inaccurate. The couple explained that they are working through some things at the moment.
While Lopez and Rodriguez wait for their wedding day to arrive, they hunker down in their house with their children. The couple first got to know each other at a Yankees game in 2005.