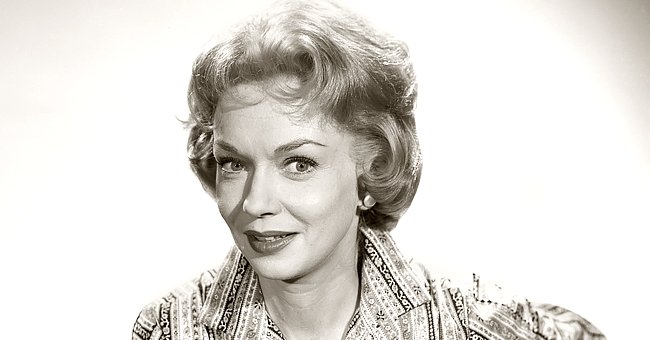 Getty Images
'Dennis the Menace' Actress Gloria Henry Dies at 98
Veteran actress Gloria Henry who is most famous for acting as Alice Mitchell in "Dennis the Menace," passed away over the weekend. The movie star's death came only one day after her 98th birthday.
Gloria Henry, best known for appearing in the classic CBS series "Dennis the Menace," has died at 98. Her daughter, Erin, confirmed this to The Hollywood Reporter.
While speaking to the outlet, Erin revealed that the veteran actress died in her Los Angeles home on Saturday, March 3, only one day after her 98th birthday.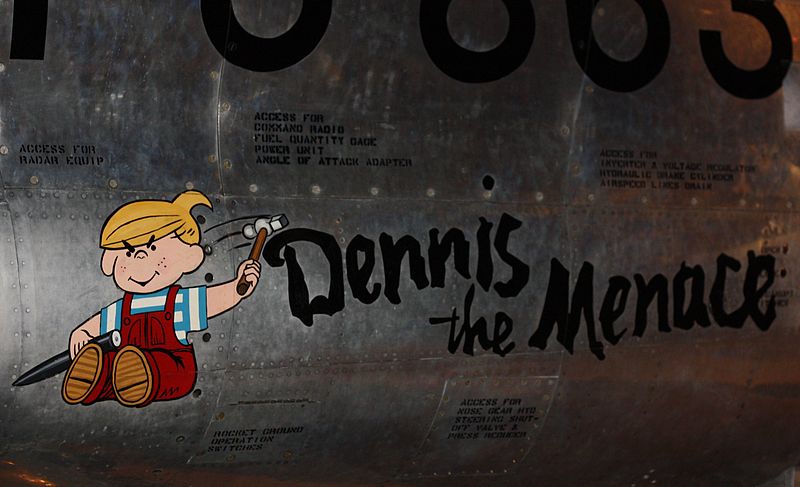 Dennis the Menace nose art at the United States Airforce museum. | Source: Wikimedia Commons
Born Gloria Eileen McEniry in New Orleans, Henry started her entertainment career after moving to Los Angeles as a teenager. Then, she worked on radio shows, appeared in commercials while also performing in theater groups.
Henry made her movie debut in the late '40s, starring in "Sports of Kings," and "Miss Grant Takes Richmond," "The Strawberry Roan," "Triple Threat," "Kill the Umpire," and many more.
The veteran actress also appeared in television series like "My Little Margie," "The Life of Riley," "Perry Mason," and "Father Knows Best." However, in 1959, Henry landed her most notable role.
In the CBS comedy, "Dennis the Menace," Henry was cast as Alice Mitchell, the mother of the titular character and matriarch of the show's main family, the Mitchells.
In 1949, she tied the knot with architect Craig Ellwood and remained together till 1977, when they divorced.
Throughout the show, which was based on Hank Ketcham's comic book character, Henry acted opposite Hebert Anderson, who acted as her husband, and Jay North acting as her son.
Though Dennis was adapted from a comic book, the character was based on a real-life person, Ketchman's son Dennis. Similarly, he named the fictional parents after himself and his wife at the time, Alice.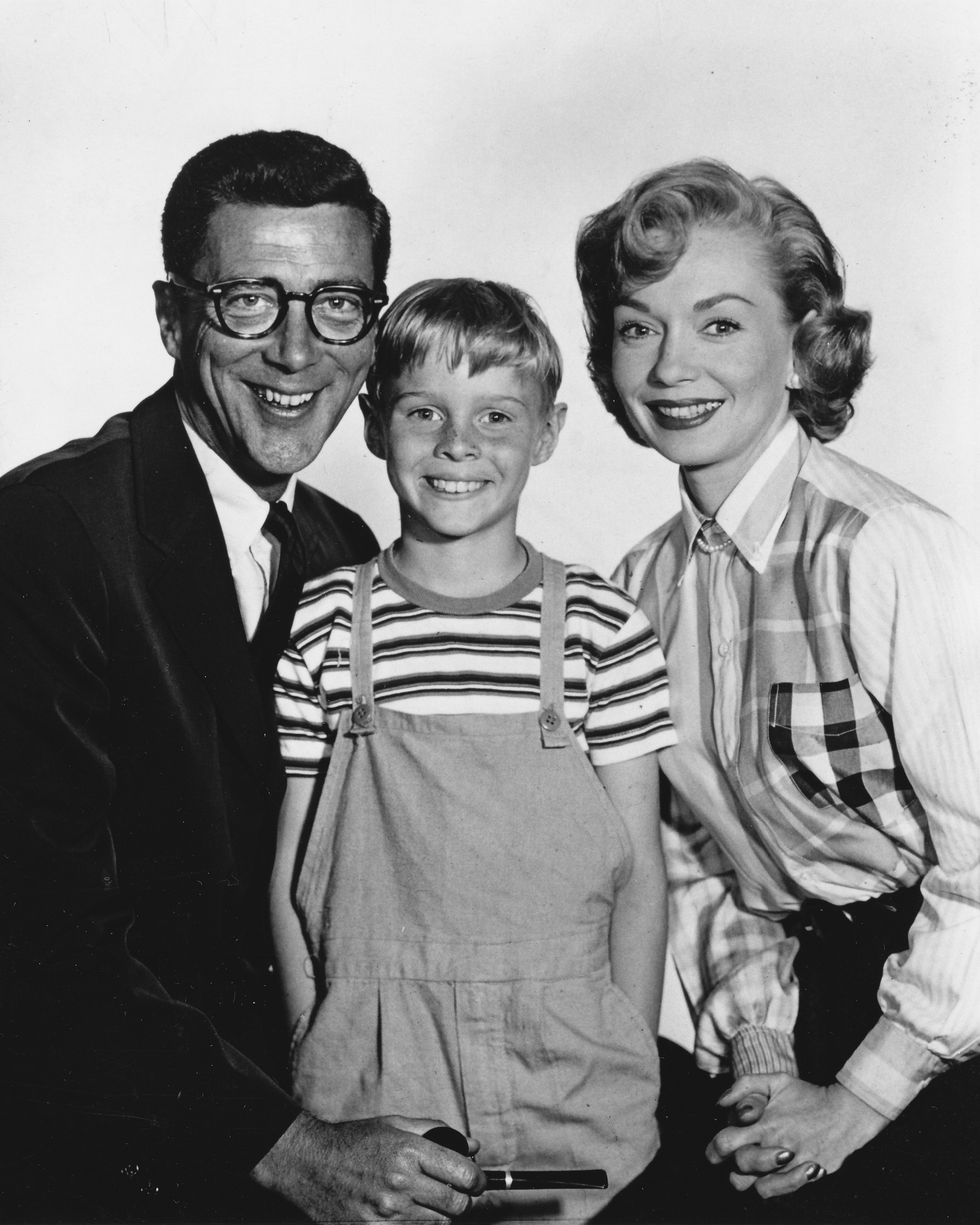 Publicity photo of the stars of "Dennis the Menace;" Herbert Anderson, Jay North and Gloria Henry, circa 1959 | Photo: Wikimedia Commons
With the remarkable casting and impeccable delivery, it came as no surprise that "Dennis the Menace" was later adapted into a movie with Henry reprising her role. However, this time, Mason Gamble starred as the titular character.
In the later years of her career, Henry appeared in shows like "Simon & Simon," "Doogie Howser," and the 2005 film "Her Minor Thing." She was also a guest actress during an episode of "Parks and Recreation."
During her lifetime, Henry was married only once. In 1949, she tied the knot with architect Craig Ellwood and remained together till 1977, when they divorced. Together, the couple welcomed three kids, Jeffrey, Adam, and Erin.
Though she might be long gone, Henry's legacy lives on in her numerous works and the hearts of her loved ones. The legendary actress will surely be missed!
Please fill in your e-mail so we can share with you our top stories!