Simone Biles & Her Boyfriend Jonathan Owens Look Cute Kissing in a Photo with Matching Braids
Simone Biles recently stunned her fans on social media with a gorgeous photo in celebration of Easter. The shot captured her and her beau with their lips locked— find out how her fans reacted.
Simone Biles is in love— just look through her Instagram feed. Her most recent post was in celebration of Easter, and it included images of the athlete exchanging kisses with her boyfriend, Jonathan Owens. Referring to her man, she captioned the post:
"Better than the Easter basket."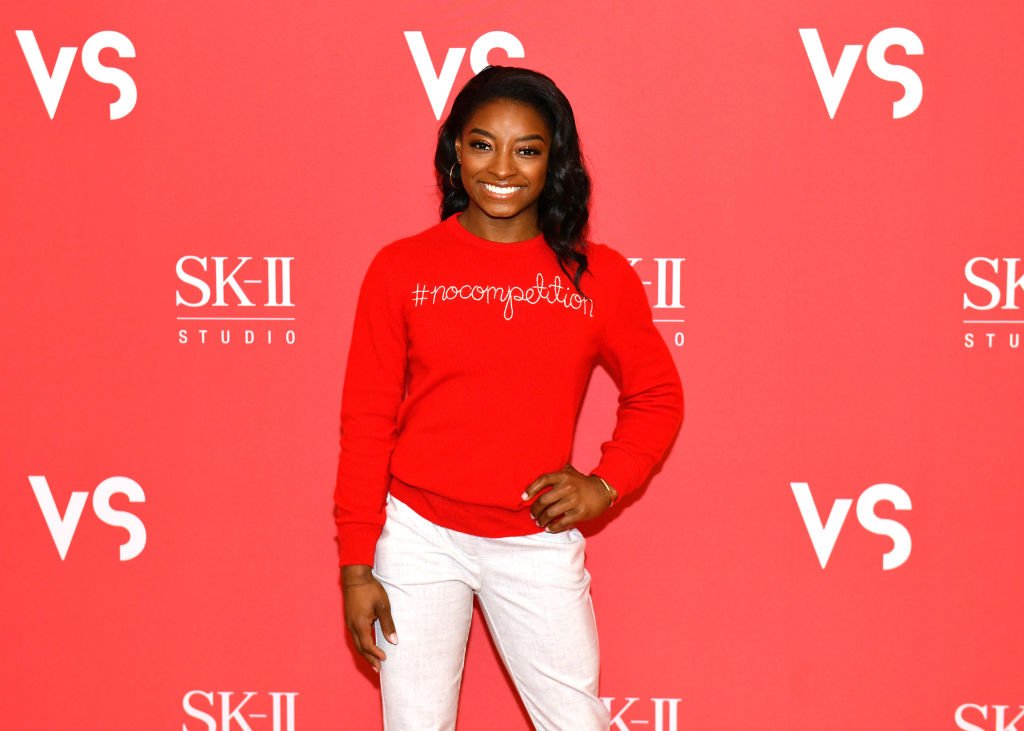 Since the two went public with their relationship, Biles has littered her social media pages with snaps of them, intimate and otherwise, making them couple goals especially in sports, seeing as they are both athletes.
The first picture Biles shared saw her and Owens posing together outdoors. Owens, who plays for the NFL's Houston Texans, had one hand cupping his girl's behind while she rested her hand against his pecs.
The following picture was a close-up that saw the two kissing. They looked totally absorbed in the act as though the world may have ceased to exist for those few moments.
In the comment section, Biles' followers had nothing but sweet words for her. One revealed how glad she is that her favorite athlete is happy while another declared them "the perfect couple."
Biles has described her relationship with Owens as a "seamless one."
Biles and Owens revealed their relationship in 2020. At the time, the gold medal winner made headlines for breaking up with her former boyfriend Stacey Ervin Jr. and immediately commencing her relationship with Owens.
Since then, the two, especially Biles, have showcased their romance on the internet. They spent the holidays cozied up together— it was their first together, and they made sure to regale their fans with photos of what they were up to.
For their first Valentine's Day, Biles enjoyed an elaborate treat from her man, who spared no expense in creating the best display to mark the occasion. The talented Olympic champion shared snaps and videos from the day with her fans via Instagram.
A couple of weeks later, Biles celebrated her birthday and once again reminded her fans of just how loved up she is with pictures that saw her sharing a kiss with Owens on a beach in Belize.
The couple's pictures did not stop after the celebration. A shot of them coordinating in Versace robes was shared by Biles two days after her birthday, and it had her fans gushing about how great the pair looked together.
Biles has described her relationship with Owens as a "seamless one," mostly because of their matching personalities and the fact that he can relate to her troubles as an athlete.
They also share a love for pets— he has a bulldog while she has two. All of that and more are why Biles considers her man the man. Hopefully, their relationship will go the distance.