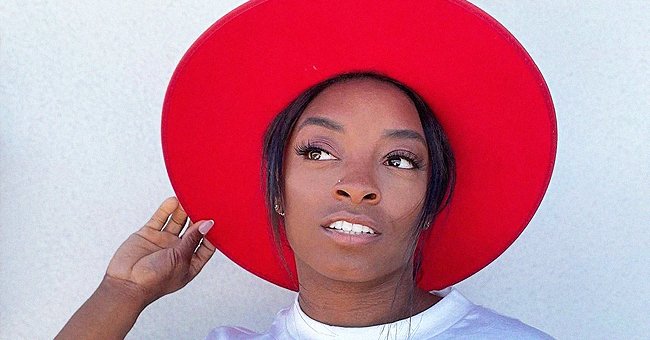 Instagram/simonebiles
Simone Biles Looks Stunning Posing in a Stylish Printed T-Shirt with a Red Hat

Olympic gymnast Simone Biles looked red-hot in her recent Instagram post. The talented beauty rocked a chic red hat with a printed T-shirt, which showed off her weekend mood.
Four-time Olympic gold medalist Simone Biles is not letting the quarantine get her down. The star athlete has been keeping her fans entertained with her fun and flirty posts on Instagram.
Her latest post showed her weekend mood as she posed in a suggestive printed T-shirt while flaunting her flawless face underneath a chic red fedora.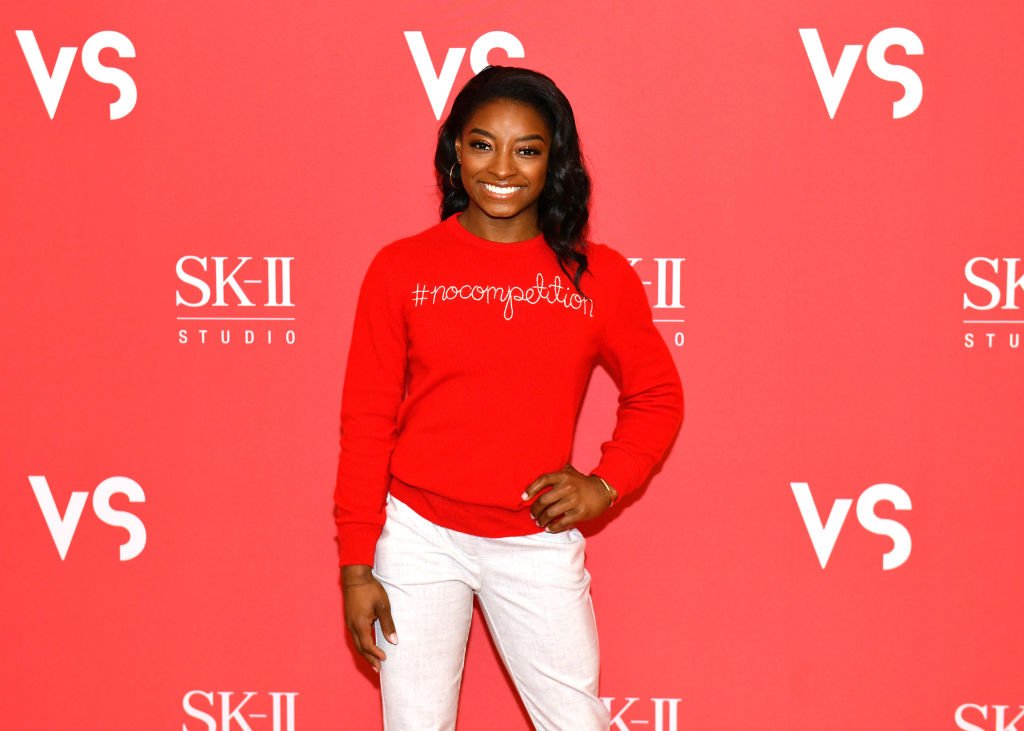 Simone Biles at an appearance to reveal the teaser film For "Beauty Is #NOCOMPETITION" at Crosby Street Hotel on March 04, 2020 in New York City.| Source: Getty Images
Biles looked casual in the white printed T-shirt which looked stylish with the red hat. She posed like a model with her hand holding her hat and her eyes turned away from the camera. She captioned:
"tequila kills the boredom."
The post received mixed sentiments from her fans who took to the comments section to express their feelings. While some were bothered by the caption, others liked the creativity.
One fan gushed, "Drop dead gorgeous," while another added, "Such a gorgeous girl with a mountain of talent and all of the guts!!" A disapproving fan responded, "Promoting drinking is not what an athlete should do."
This wasn't the first time that Biles has expressed her inclination towards tequila. The 23-year-old gymnast has openly enjoyed the drink in the past, sharing videos on social media.
In fact, the star is quite a talented bartender as she proved her skills in an Instagram story where she made her own orange tequila-infused margarita with a perfect rim job.
Biles has truly been living her best life, and even with the occasional happy hour, she has maintained her Olympic-ready physique with washboard abs and strong fit legs.
She showed off her athletic body in a recent Instagram pic where she stunned in a breathtaking tangerine bikini. Although she admitted to wishing she was on a beach, she settled for her backyard, which is equally impressive.
Biles' backyard is nothing short of amazing, with a massive sparkling swimming pool where she relaxes often. The Houston home is perfectly located near her gym and allows her to stay close to her boyfriend, Jonathan Owens.
Biles' boyfriend, Owens, 25, is an NFL player with the Houston Texans, and the pair have been spending plenty of time together since they went public with their relationship in August 2020.
Please fill in your e-mail so we can share with you our top stories!