Simone Biles Flaunts Her Figure in a 2021 Picture with Her Boyfriend Jonathan Owens – See Their Romantic Pic Here
Simone Biles is taking on the new year with her boyfriend, NFL player Jonathan Owens. The smitten gymnast shared a romantic pic of the lovebirds on her Instagram page.
2020 started rough for Olympic gymnast Simone Biles, who split from her long-term boyfriend, Stacey Ervin Jr, in early March. The athlete also faced heartbreak when the 2020 Tokyo Olympics were postponed due to the coronavirus pandemic.
Fortunately for the 23-year-old, she bounced back up when she found new love with the Houston Texans' safety, Jonathan Owens, with who she went public in August.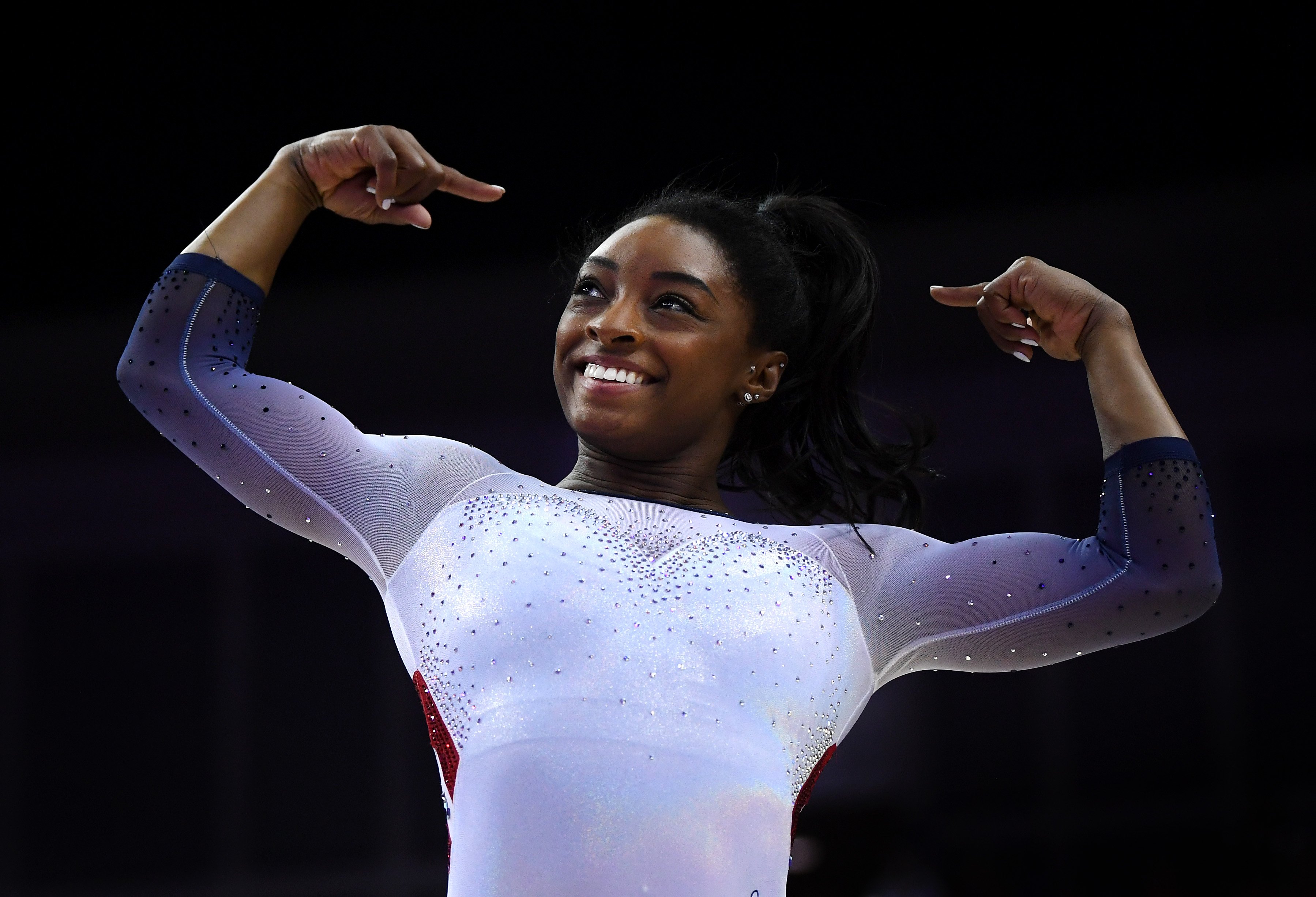 In celebration of the new year, Biles shared a photo of herself and Owens posing against a wall with a decorated Christmas tree peaking from around the corner. She captioned it:
"us against 2021."
The four-time Olympic gold medalist was pictured looking casual chic in a pair of ankle-length ripped jeans and a black tank top and black Gucci belt. She rocked the outfit with crispy white sneakers.
Owens, who towered over the 4'8" gymnast, was dressed in gray sweatpants, a striped tee covered by a denim shirt, and blue and white sneakers.
Biles is all about her new beau and has expressed her sentiments in numerous social media posts.
Both athletes looked happy, and fans took to the comment section to express their adoration of the young lovers who have been causing a stir on social media.
One fan commented, "Apply the pressure boo," while another wrote, "You're sooo tiny & gorgeous ? [too cute]." A third fan added, "Black magic couple!"
Biles is all about her new beau and has expressed her sentiments in numerous social media posts. The decorated gymnast recently shared photos of herself sporting a denim jacket that bore his name and jersey number.
A few weeks earlier, Biles showed her support for the football safety during his football game against the Chicago Bears. Owens had just been promoted to his team's active roster.
Owens had been on the Texan's practice squad since he joined the team in 2019 following his release from the Arizona Cardinals due to a knee injury during his rookie year.
The move resulted in him being in the same state as Biles, who trains at the World Champions Center in Houston, allowing the duo to spend plenty of time together.