Simone Biles & Boyfriend Jonathan Owens Leave Flirty Notes on Photo of Them in Matching Outfits
American athlete Simone Biles and her boyfriend Jonathan Owens shared some flirty notes on their new post on Instagram.
23-year-old athlete Simone Biles and her man crush Jonathan Owens seem to be having the best time of their lives with their newly found love for each other.
The couple shared a picture of the couple in matching outfits. The romantic note they left as a caption to the post left fans gushing over their love.
In an Instagram post shared by Biles, the beautiful Olympic star and Owens sported matching black outfits as they posed for a selfie.
The couple seemed to have been on a night out. Biles called Owens her man crush every day on her Instagram stories while Owens dropped a romantic response. He wrote on the post:
"You already know."
Fans love seeing the couple together after they reportedly made their relationship official a few months ago. The couple made their love known with a couple of cute snaps that they shared on Instagram.
Biles was previously in a relationship with Stacey Ervin Jr. and dated him for three years before calling things off. Not long after, the 23-year-old looks like she had found the perfect love in the arms of NFL star Owens.
When she started on her journey, Biles said that she did not find many role models of her color to inspire her.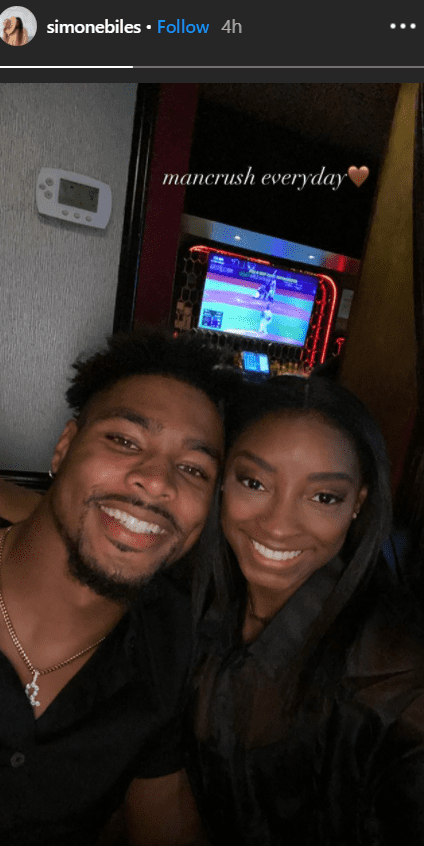 25-year-old Owens is currently a safety for the Houston Texans and a former player for the Arizona Cardinals. One advantage of Owens and Biles' relationship is that they both reside in Texas.
Although it is not clear when they started dating, Owens was reported to have started liking Biles' posts since 2019. The couple seems to have a lot of similarities, especially their love for dogs. 
Aside from loving Biles, Owens is reportedly a family-oriented man. The football star loves to post pictures of his mother and sister on his social media and has called his family his greatest motivation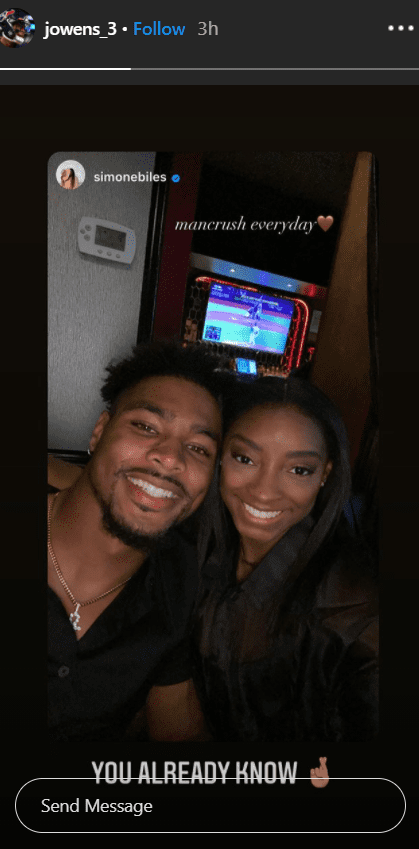 Biles is the most decorated American gymnast and has been named as one of the best athletes of the century. When she started on her journey, Biles said that she did not find many role models of her color to inspire her.
Having found success, Biles is keen on empowering other people of color to achieve success in sports. She recalled during Project Glimmer's virtual 10th anniversary that Gabby Douglas inspired her at the 2012 Olympics.
In 2018, Biles revealed that former USA Gymnastics physician Larry Nassar sexually abused her. On January 24, 2018, Nassar was sentenced to 40 to 175 years in prison.