Fans Praise Daniel Kaluuya as He Attacks Royal Family on SNL after Meghan's Claims of Racism
Actor Daniel Kaluuya won the hearts of the black population following his icy monologue on "Saturday Night Live," shading the British royal family in the wake of Meghan Markle's claims of racism.
British actor Daniel Kaluuya threw a mound-sized shade at the British royal family regarding the recent racism scandal surrounding them since Meghan Markle's Oprah interview.
The 32-year-old, who hosted "Saturday Night Live" over the weekend, shared a humorous insight into the powerful family while comparing racism in Britain and America.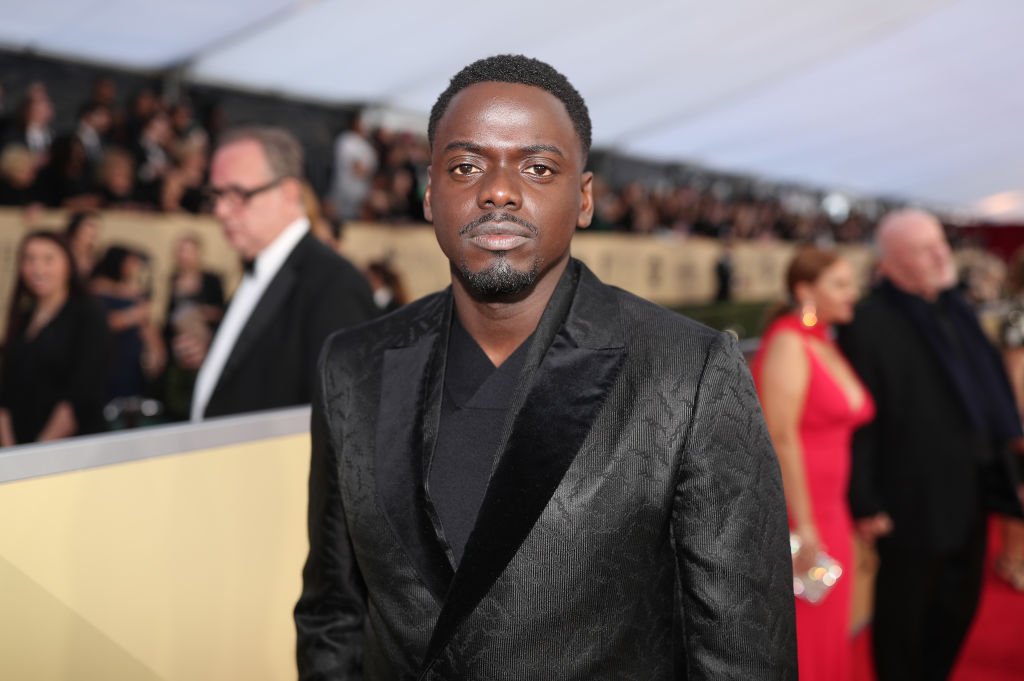 He began by clarifying that despite the sound of his voice and his unmistaken British accent, he was as black as he was British. Going further, he pointed out that he was, in fact, what the royal family feared Prince Archie may look like.
His remark was a reference to Markle's claims that someone within the royal family expressed worries over the color of Archie's skin even before his birth. Explaining further, the "Get Out" star divulged:
"British racism is so bad, white people left. They wanted to be free. Free to create their own kind of racism. So that's why they created Australia, South Africa, and Boston."
"I'm Black and I'm British. Basically I'm what the royal family thought the baby would look like." - Daniel Kaluuya #SNL
😂😂😂 pic.twitter.com/6QnjozPJC1

— BG (@TheBGates) April 4, 2021
The piercing monologue attracted words of commendations from fans, most of whom have sympathized with the Duchess of Sussex since opening up about her troubling ordeals during her time as a working royal.
One fan pointed out that the actor deserved an Emmy award for his courageous attack on the royal family. Another noted that the funniest moment of last weekend's episode of "SNL" was watching the star use himself to describe what the royals feared baby Archie may look like.
Britain's black population admitted that the duchess's claims came as no surprise to them.
However, some were not so impressed by Kaluuya's attack on the family. A tweet reflected on how, like many others, the actor had a myopic view about what being "black" meant. In the Twitter user's opinion, having three white grandparents and only one black grandparent did not qualify Archie as black.
Kaluuya is not the only African-British folk who has raised his voice against the British racist attitudes to sympathize with Markle's experiences. Following the Sussexes' Oprah interview, historian David Olusoga, "Black And British: A Forgotten History" presenter noted:
"This is a country that doesn't want to have an honest conversation about race."
Someone give Daniel Kaluuya the Emmy now for the delivery of that Royal Family joke 😂🤣 #SNL

— Brandi Brands (@BBrands26) April 4, 2021
The majority of Britain's black population admitted that the duchess's claims came as no surprise to them, as they already experienced such treatments firsthand as Black Britons.
Kaluuya's attack of the British royals and their racist attitudes comes barely a month after Prince Harry and Meghan Markle shocked the world with several implicating revelations about the British royals in an explosive interview with TV host Oprah Winfrey.
Daniel Kaluuya saying He's Black and I'm British is what the royal family thought the baby would look like was the funniest moment of this episode. #SNL

— Anthony Tilghman (@AnthonyTilghman) April 4, 2021
In addition to claims of racism against Markle and her son, Archie, who was allegedly denied a royal title due to his skin color, Markle made other shocking revelations. One of them was her mental-health struggle, which was allegedly swept under the carpet by the senior royals, to save their reputation.
Although the Sussexes' allegations against the royals have strained their relationship with the rest of the family, it couldn't have come at a better time, as in some way, it has given the fight against racism a new dimension.