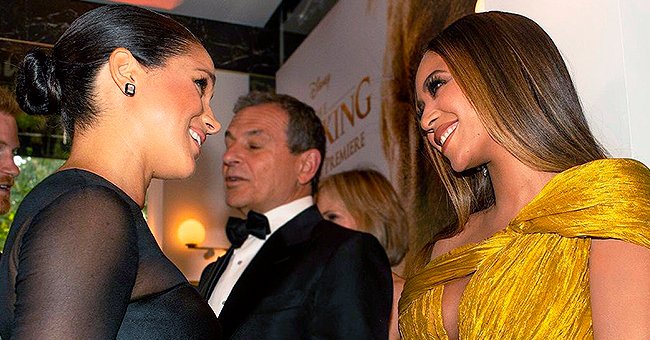 Instagram/beyonce
Meghan Markle Inspires Beyoncé as She Praises the Duchess after Her Tell-All Interview Aired
Beyoncé paid a heartfelt tribute to Meghan Markle after the duchess' tell-all interview with Oprah Winfrey. The renowned singer revealed that the royal inspired her and lauded Meghan's leadership.
Praises have come in from all over the world after Prince Harry and Meghan Markle's tell-all interview with Oprah Winfrey aired on Sunday, March 7, and the latest to show support for the duo is none other than Queen B herself.
On Tuesday, Beyoncé took to her website to pay tribute to Meghan for coming out with her truth. Sharing a photo of her and the duchess at the Lion King premiere in 2019, Bey thanked the royal.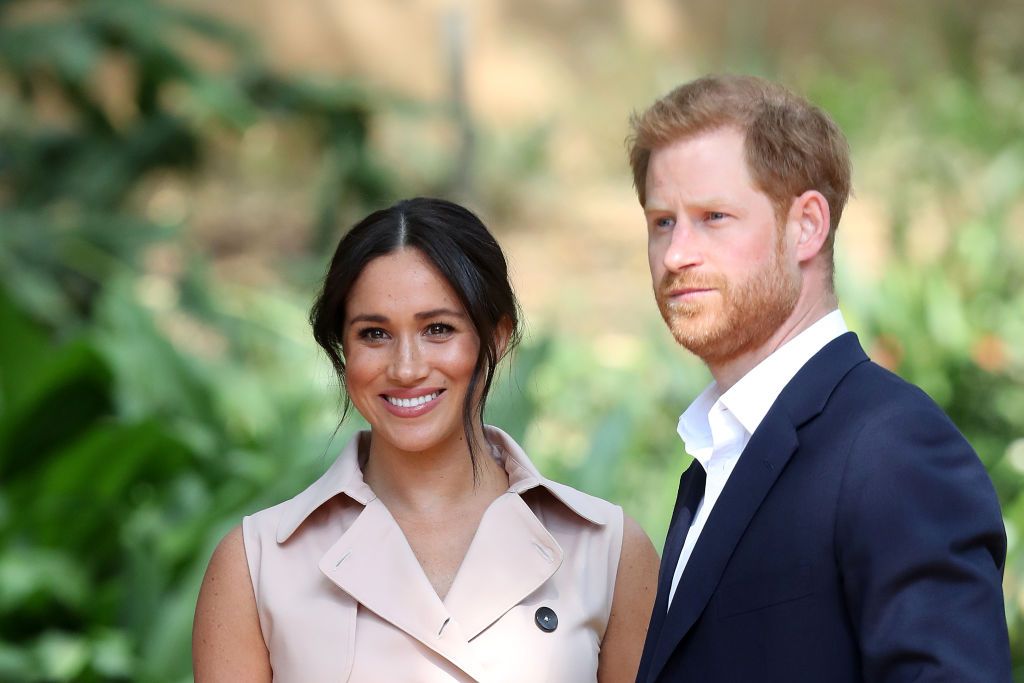 Prince Harry and Meghan Markle at a Creative Industries and Business Reception on October 02, 2019 | Photo: Getty Images
The "Black Parade" crooner then lauded Meghan for her "courage and leadership" before admitting that she was inspired and strengthened by the duchess. Per reports, this isn't the first time Beyoncé has honored the royal publicly.
During the Brit Awards in February 2019, where Beyoncé and her husband Jay-Z bagged the Best International Group's award, the 24-time Grammy Award winner paid a subtle nod to Meghan.
While giving their acceptance speech, Beyonce and Jay-Z stood in front of a portrait painting of Meghan wearing a crown and pearl, mirrored after the famous Monalisa. Beyoncé also congratulated Meghan when she announced her pregnancy with Archie.
Many late-night show hosts jumped on the topic of Harry and Meghan's interview, discussing it in segments of their shows.
The singer in an Instagram clip video commemorated Black History Month with the great news. Beyoncé is among the array of celebrities who have come out to stand by Meghan after the bombshell CBS special.
Actress Gabrielle Union expressed her disappointment at Harry's confession that the tabloids have holiday parties at Buckingham Palace, while former First Lady Hilary Clinton admitted that the interview was heartbreaking.
The renowned politician shared that she could relate to the Sussexes troubles with the British tabloids and urged that the necessary institutions look into the media crisis not only in response to Harry and Meghan's complaints.
Serena Williams, a good pal of the duchess, wrote about how the soon-to-be mother-of-two always taught her empathy and compassion. The tennis legend concluded, sharing her desire for their daughters to live in a respectable society.
As expected, many late-night show hosts jumped on the topic of Harry and Meghan's interview, discussing it in segments of their shows. Host Jimmy Kimmel zeroed in on Meghan's claims about the worries concerning Archie's skin tone.
British host James Corden was focused on Meghan's claims about her and Harry secretly tying the knot three days before their public ceremony. Corden, who was a guest, joked about wanting his present back.
Stephen Colbert also discussed the racism allegations and praised Winfrey for being a phenomenal interviewer. The media mogul had been known for getting celebrities to open up during candid discussions.
Please fill in your e-mail so we can share with you our top stories!