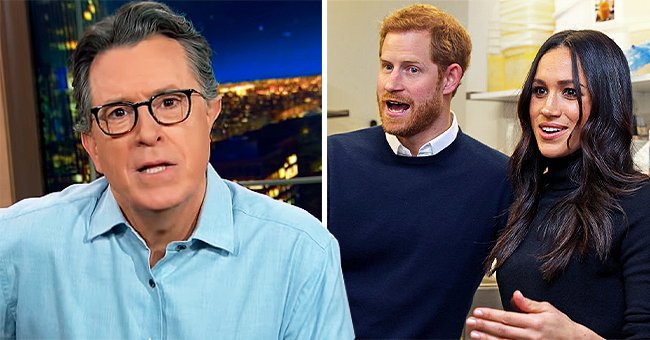 GettyImages. | YouTube/The Late Show with Stephen Colbert
Jimmy Fallon & Stephen Colbert React to Prince Harry & Meghan's Interview with Oprah
Since Prince Harry and Meghan Markle's explosive interview with Oprah Winfrey, many reactions and comments have been centered on it, and celebrities and show hosts are not exempted.
Prince Harry and his wife, Meghan Markle, stunned the world on Sunday with their shocking revelations about life in the royal family during a two-hour sit and talk interview with Oprah Winfrey.
During the interview, the couple made several claims about the horrible treatment they received from members of the royal family, including racial injustice and inequality aimed towards Markle.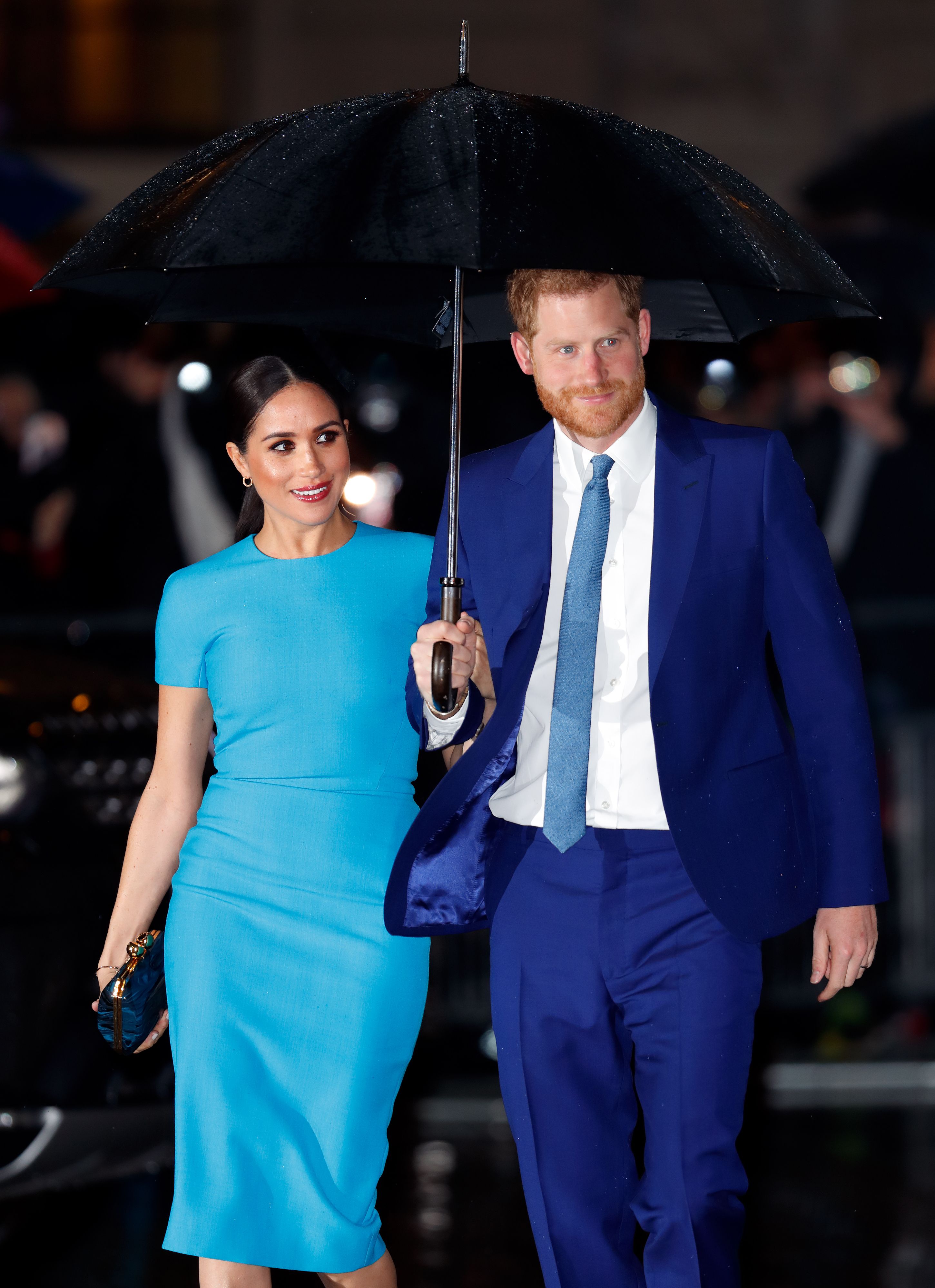 Duchess Meghan and Prince Harry at The Endeavour Fund Awards at Mansion House on March 5, 2020, in London, England | Photo: Getty Images
The interview has become the subject of discussion both on social media and also on late-night shows. Celebrities and show hosts have not kept mute on the explosive interview.
Jimmy Kimmel, Stephen Colbert, James Corden, and Jimmy Fallon all ensured they joined the global debate about the royal family and dedicated a great part of their Monday monologues to the interview.
Jimmy Kimmel, during his show, said Oprah's interview with the Duke and Duchess of Sussex would go down as the most shocking gender reveal party of all time.
He added that everyone thinks marrying a Prince is a fairy tale, but it turns out that it is not. The show host made sure to throw shots at the royal family about their color conversation with Markle.
The mother of one chose a dress with a lotus flower which is symbolic of its bloom.
He said that instead of worrying about the baby's color, the royal family should wish that the baby looks more like Markle than the Duke of Sussex, Prince Harry.
Jimmy Fallon started his night by taking a huge swipe at the royal family. During his Monday show, Fallon said that he had great news for his viewers, making their lives better. He said:
"The Royal family is just as messed up as everyone else is!"
Fallon joked that he felt like a fool for waking in the morning to watch Prince Harry and Meghan Markle's royal wedding after finding out that they had a secret wedding three days before the nationally publicized one.
Stephen Colbert sure had a thing or two to say about the interview. He remarked that Markle should have used Google to know what she was getting into after the mother of one said she never looked up her husband online before marrying him.
Colbert mocked the royal family, remarking that Prince Charles's ears were a waste after Prince Harry revealed that his father had stopped taking his calls following their conversations.
While many seem to focus on the interview's shocking details, others spotted the symbolic message attached to Markle's outfit, which she wore for the interview with Oprah.
The mother of one chose a dress with a lotus flower which is symbolic of its bloom. The flower is reportedly associated with rebirth and spiritual enlightenment. Many believe that Markle was sending a message that showed her strength.
Harry and Markle have come a long way since meeting in 2016 after a mutual friend set them up for a blind date in London. Since then, the couple has stood behind each other in solidarity and love.
Please fill in your e-mail so we can share with you our top stories!