Kim Zolciak-Biermann Mourns the Death of a Family Friend in Emotional Post
Kim Zolciak-Biermann shared a heartbreaking post on social media mourning the loss of a family friend. The "Real Housewives of Atlanta" shared that the loved one died in a hit and run.
Reality star Kim Zolciak-Biermann and her family are mourning the loss of a loved one, Ethan McCallister, who tragically lost his life over the weekend. Kim took to Instagram to pay tribute to her family friend.
She shared a series of photos of her and the deceased during the fun moments that they shared. The good friends were seen on the deck of a boat, and in another snapshot, they shared a warm hug.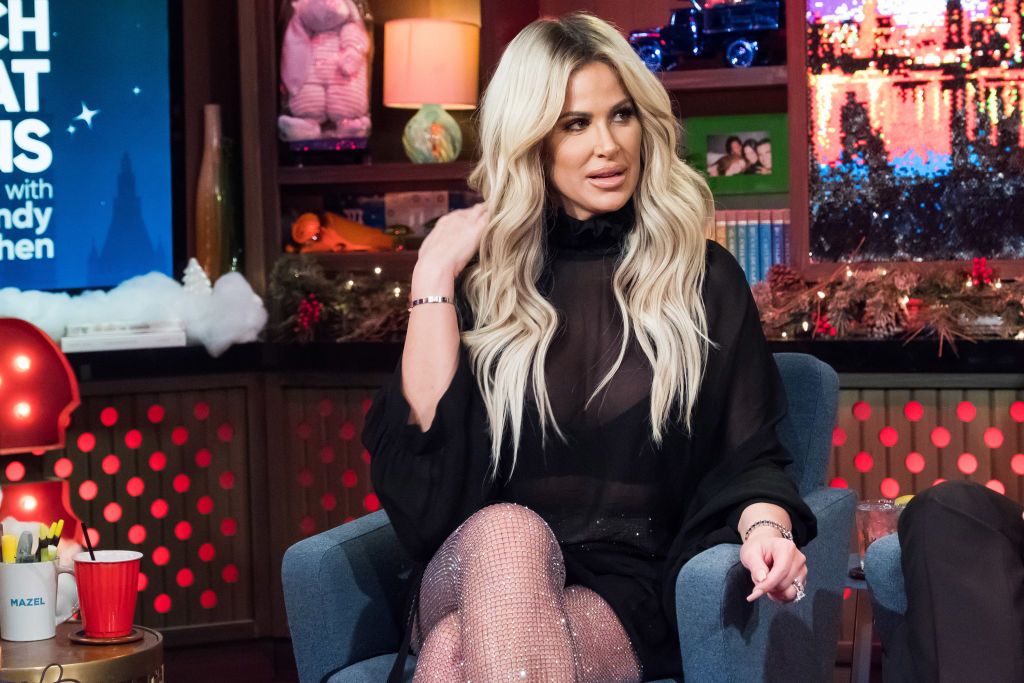 The final slide was a happy photo of the late McCallister in a dapper outfit while holding a glass of drink in hand. In the accompanying caption, the "Real Housewives of Atlanta" got emotional as she mourned her pal. She partly wrote:
"We will miss your huge beautiful smile, constant jokes, cowboy boots, and infamous shirts. You were always the life of the party!!…"
Kim continued, describing the 28-year-old as someone who was always helpful. She declared that she would make sure justice was served on his behalf before announcing that McCallister lost his life in a hit and run.
Teresa Giudice recently marked the first death anniversary of her late father, Giacinto Gorga.
The television personality informed fans that the "Don't Be Hurtful" star was hit on Piedmont St around 3 am. She listed that the vehicle involved in the incident was a TrackHawk BLACK with a yellow accent.
Kim concluded, urging her followers to reach out to her if they had any information and donate to the GoFundMe page that was set up to support the family he left behind. McCallister was 42 at the time of his demise.
Kim's daughter Brielle Biermann also took to social media to grieve McCallister, who she described as her "best friend." The 24-year-old wrote that she couldn't believe she was writing a tribute to McCallister.
The heartbroken television personality revealed that she was sick to the stomach. She described McCallister as her "heart and everything," praising him for fulfilling his mission of making everybody smile.
She got emotional, writing that she had no idea how she could spend the rest of her life without McCallister, given that they hadn't spent a weekend apart since the year began. Brielle concluded, declaring her undying love for him.
In a similar vein, "Real Housewives of New Jersey" star Teresa Giudice recently marked the first death anniversary of her late father, Giacinto Gorga. Giudice wrote that sometimes she couldn't believe the patriarch was gone.
She added that her four daughters — Gia, Gabriella, Milania, and Audriana — miss their grandfather dearly. Giudice praised him for being the perfect father and expressed confidence that he would continue to watch over the family.