John Travolta Looks Classy Posing for Esquire Magazine in These Stunning Snaps
John Travolta looked all shades of class and dashing in a recent snap. Esquire Magazine shared a couple of photos of the actor posing with style.
Two days ago, fans were treated to some fantastic pictures by Esquire Magazine on their Instagram page. John Travolta brought the heat with his vintage look and unique poses.
In the first image posted, the 67-year-old actor seemed to have been dancing when the monochrome picture was taken. He had on black pants, shirt, sneakers and finished the look with a jacket.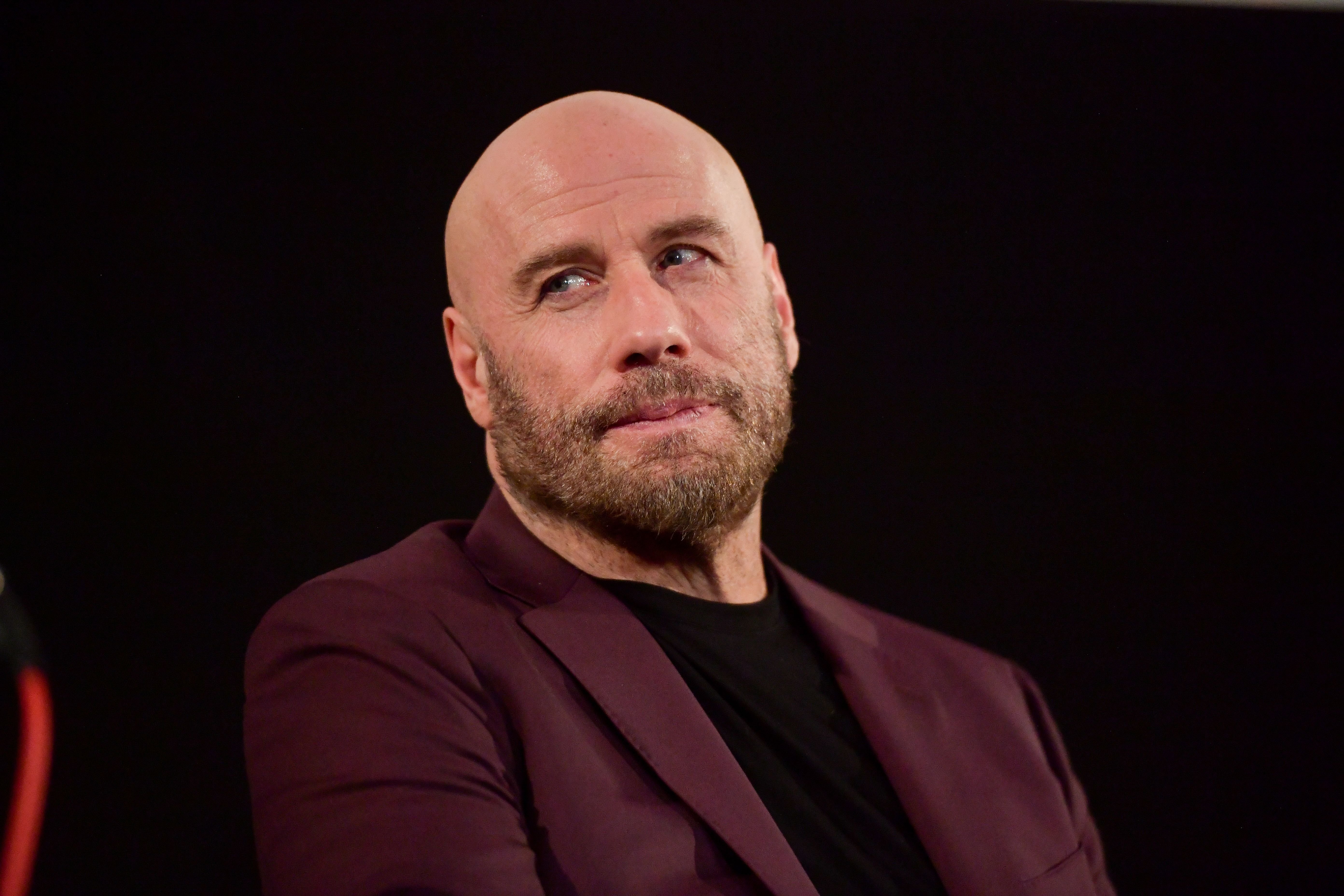 The second image looked like it was taken in a private jet. "The Poison Rose" star was captured from the side with a glass of drink in his hand. There was a design around the image with his name written boldly below it.
Esquire Magazine shared a third image that was also monochrome like the first, but a different dance position was captured. Travolta had his hands in the air as if he was beginning to get deep into the dance.
The actor, also an occasional singer, has always been known for his love for flying planes. The "Face/Off" star became an ambassador to Qantas Airways in 2002 and got his license as a pilot when he was 22-years-old.
Last December, Travolta and his kids had a lowkey Christmas together.
In May last year, the flying enthusiast took to his Instagram page to celebrate with his fans the opportunity to fly again. The video he shared showed him in the cockpit of a plane, and it was captioned with:
"It's always exciting to get back in here again!"
The proud father-of-three has also grown his kids' interest in flying as he takes them along in some of the adventures. In November 2019, Travolta shared a photo of his son in the cockpit of a plane wearing a pilot hat.
Last December, Travolta and his kids had a lowkey Christmas together. It was the first of the holiday without his wife Kelly Preston, who died in July 2020 after a two-year battle with breast cancer.
In the video that the proud dad posted, his daughter, Ella Bleu, 21, and son, Benjamin, 11, were by their decorated tree and wishing everyone a Merry Christmas. The caption read, "Merry Christmas from the Travolta family!"
Three days ago,
Travolta's
daughter celebrated her 21st birthday. The "Grease" actor went on social media to celebrate her with
a heartfelt message
. The proud father
described
 his baby girl as "the most beautiful, kind, human being and artist" he knows.