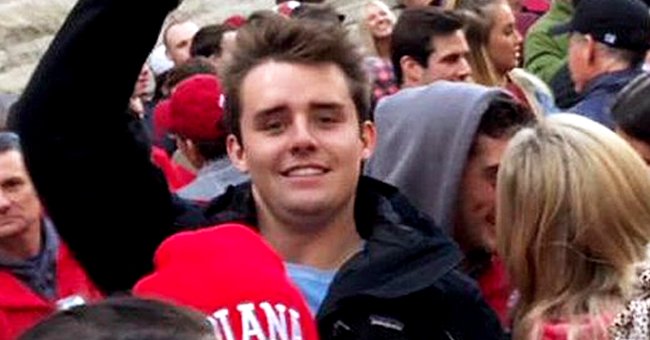 Twitter/people
20-Year-Old Student from Indiana University Dies after Falling from Fourth-Floor Balcony
Loved ones are mourning the death of a student, 20, from Indiana University who passed away after he fell from the fourth-floor balcony on Friday.
A woman explained to police that Jacob Schleinz had been talking to her from his balcony on the fourth floor when he fell over the railing. The incident occurred around 5:30 am on April 2, 2021.
Police responded to a call that a man had fallen from a balcony at Urban Station Apartments. Schleinz was found on the sidewalk with serious injuries. He died later at the hospital.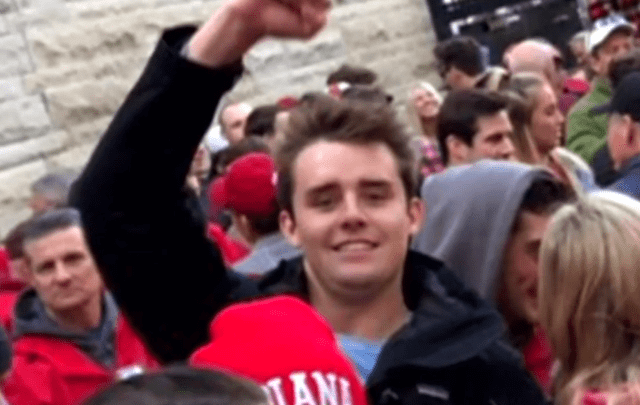 Jacob Schleinz pictured with his arm raised at a University event. | Photo: WICA
His roommate, Jacob Vecchio, set up a GoFundMe to raise money towards a memorial scholarship in his honor. Many friends and family commented their condolences on the campaign's page.
Schleinz was a junior studying Finance at Indiana University. He was enrolled at the Kelley School of business and a member of the fraternity, Sigma Chi. Vecchio wrote of his passing on the GoFundMe page:
"On April 2nd we lost one of the brightest lights in a tragic accident. To say the least Jacob Schleinz was a brilliant and talented 20 year old."
The GoFundMe page has almost reached its goal of $120 000. On the page, Vecchio shared some of Schleinz's favorite hobbies, including hockey, which was his big passion.
The IU junior had played the sport for many years. He was a part of a Drop The Puck for Cancer event and also played at the Chicago Fury AAA, the Chicago Mission AAA, and the Milwaukee Jr. Admirals.
Tragically, a few days before Schleinz's untimely death another student also passed away.
Besides hockey, the young man was involved in the Indiana University Dance Marathon (IUDM) and Kids for CAS, a side group of Court Appointed Special Advocates.
Vecchio described Schleinz as someone who could make everybody laugh and smile and wrote that his positive attitude was contagious. Vecchio shared on the GoFundMe page:
"If you had the opportunity to know him, there is a very good chance he made you smile and laugh countless times."
Schleinz's friends will definitely miss him as Vecchio wrote that Schleinz had lived a life filled with so many memories and that everyone who knew him had a different story about him.
Sheriff Dustin Heuerman, who worked with Schleinz's mom, Teresa, told WICA that he was his parents' life and that the department would miss him. He said that the department is supporting the family in any way they can.
Tragically, a few days before Schleinz's untimely death, another student also passed away. 23-year-old Niagara University student Patrick Romano passed away at the end of March.
Romano died in a house fire. He was the sole occupant of the house as his housemates were away at the time of the fire. The fire broke out on March 27, and firefighters recovered his body a few hours later.
Please fill in your e-mail so we can share with you our top stories!