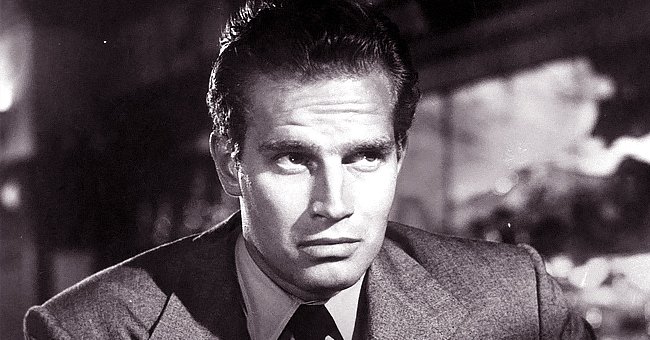 Getty Images
Charlton Heston's Son Fraser Remembers the Late 'Planet of the Apes' Star in a Candid Interview
Former Hollywood star Charlton Heston's son Fraser Heston remembered his late father and hailed him as a great family man. Fraser is Charlton's first child.
According to Closer Weekly, the now 66-year-old was born just as his father was preparing to star in the movie "The Ten Commandments." He told the outlet that the first telegram his mom, Lydia Clarke, bought him when he was born was from the film's director, Cecil B. DeMille.
"It simply said, 'Congratulations, he's got the part,'" he revealed. Having followed in his dad's footsteps, Fraser played baby Moses, plucked from a basket floating on the Nile, at only three months old.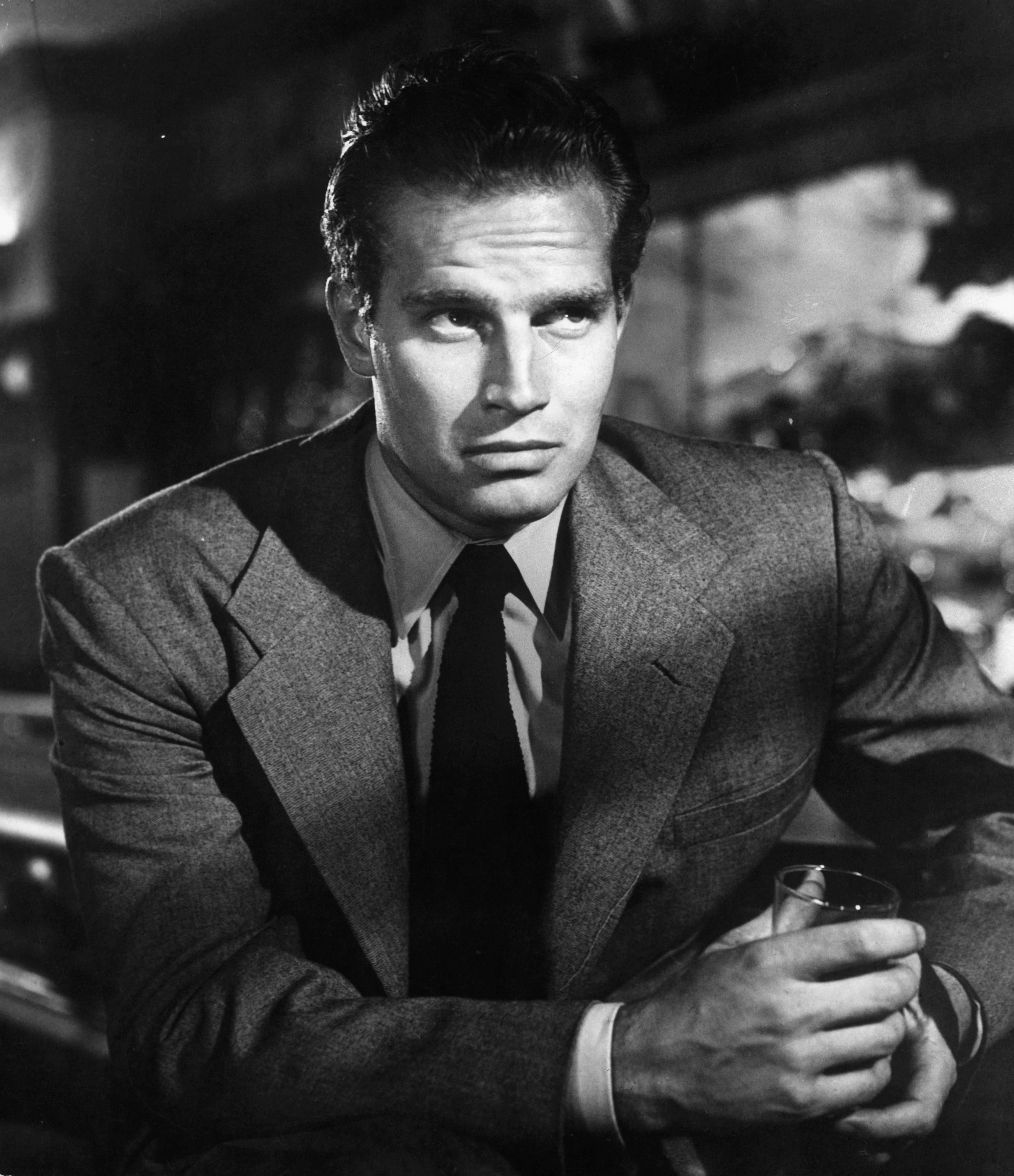 A photo of Charlton Heston holding a drink in a scene from the film 'Dark City', 1950 | Photo: Getty Images
FRASER REMEMBERING DAD
According to the publication, the film was the first time the father and son worked together and was not the last. Charlton's son shared he "loved spending time with his family." Fraser added, "He was a great family man."
He noted that being with his family was his top priority. The film director shared his father grew up as a "shy kid from Michigan." According to Fraser, his dad loved pretending to be people, and he found a way to earn a living from it.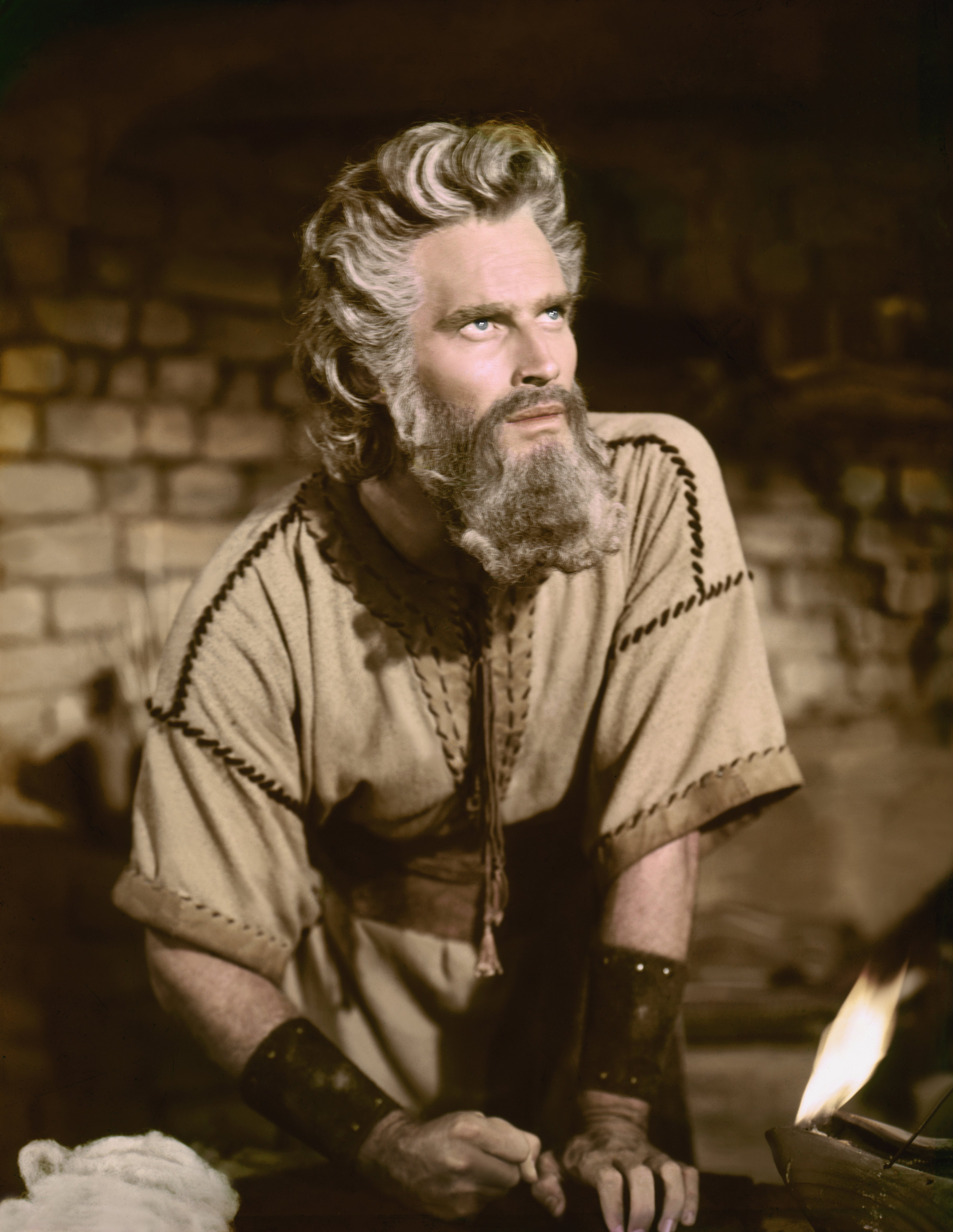 Charlton Heston on the set of The Ten Commandments | Photo: Getty Images
Recalling his dad's first movie starring role in 1952's "The Greatest Show on Earth," followed by the film mentioned earlier, he shared that Charlton used to take him to movie sets.
Charlton also cautioned his son on following an acting career. Fraser disclosed that his father told him that being an actor of a famous actor is difficult.
Fraser Heston at the premiere of the "Ben-Hur" film | Photo/: Getty Images
CHARLTON'S KIDS ON BEN-HUR
When it came to his dad being recognized with an Oscar Award for "Ben-Hur," he and his sister Holly shared how meaningful the awards are for them. Fraser revealed the movie was a big risk for their father, including the studio (MGM).
"When he won, I think he finally felt validated as an actor," he said. In 1978, Charlton also won the Jean Hersholt Humanitarian Award, honoring his longtime advocacy of civil rights.
According to The Hollywood Reporter, the award is in possession of his daughter Holly Heston, 59, who attended the ceremony that year with her parents. She reportedly revealed how meaningful the award is for her.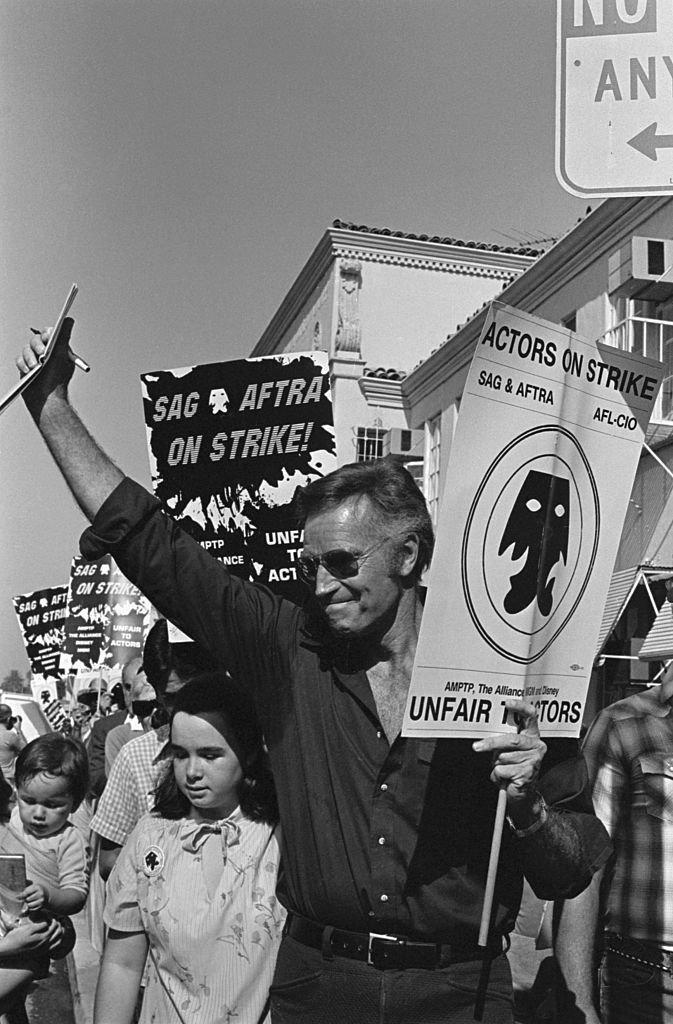 Charlton Heston waves as he carries his picket sign as members of the striking Screen Actors Guild picket Paramount Picture's studio | Photo: Getty Images
WHEN DID CHARLTON DIE?
According to The New York Times, Holly and Fraser's father died in April 2008 at his Beverly Hills, California home. The former political activist was 84 years.
At the time, his death's pronouncement was confirmed by a spokesman for the family, Bill Powell, who did not specify the cause. However, they later revealed that he died from pneumonia.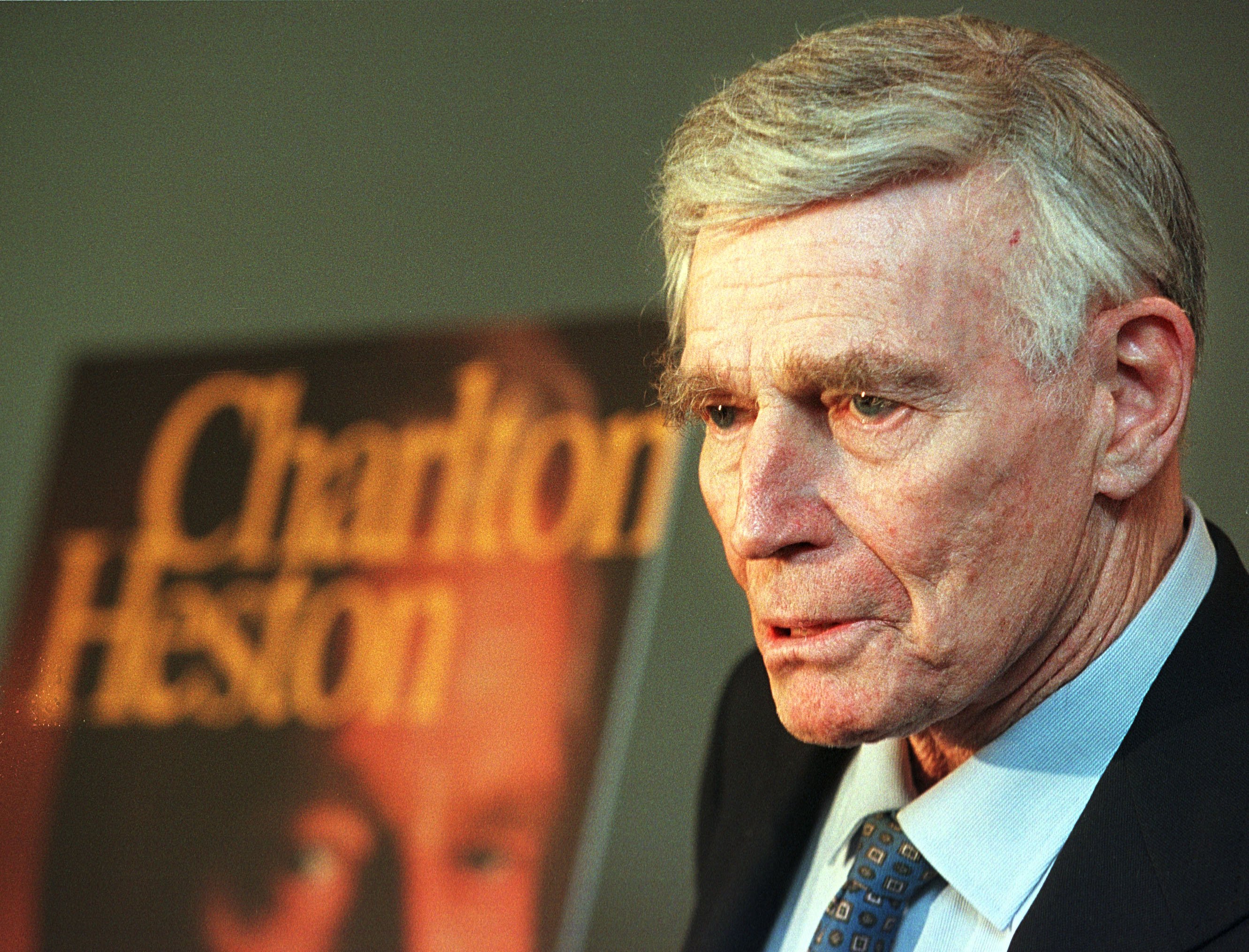 An image of actor and political activist Charlton Heston | Photo: Getty Images
FACTS ABOUT THE LATE ACTOR
According to Reuters, Charlton was born John Charlton Carter but took his father's last name for his stage name. During his political endeavor, he was active in the civil rights movement in the 1960s.
He served as president of the National Rifle Association from 1998 to 2003. In August 2002, he released a video statement revealing he had "symptoms consistent with Alzheimer's disease." Despite his diagnosis, he still finished his term as NRA president.
Please fill in your e-mail so we can share with you our top stories!