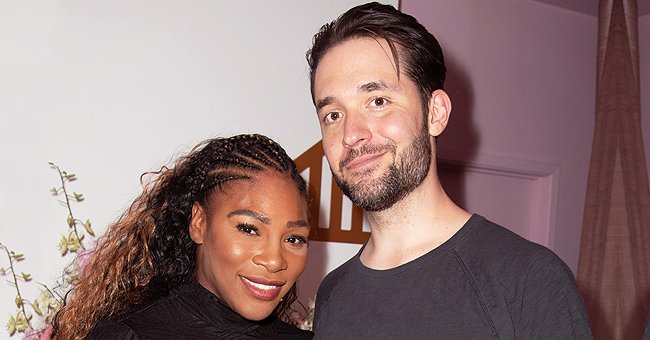 Getty Images
Serena Williams & Alexis Ohanian's Daughter Olympia Enjoys Painting on a Canvas in a Cute Video
Serena Williams' adorable daughter recently melted many hearts after a video of her painting on a canvas was shared on social media. Fans couldn't keep their eyes away!
Serena Williams and Alexis Ohanian's daughter Olympia is guilty of stealing hearts, but that's okay; she had consent. A video that captured the little tot painting on a canvas recently surfaced on Instagram.
In the video, Olympia stood in a room that looked like a classroom. The cute tot stood before a canvas, concentrating on the strokes of red she was making with her paintbrush as she hummed a tune about "Princesses."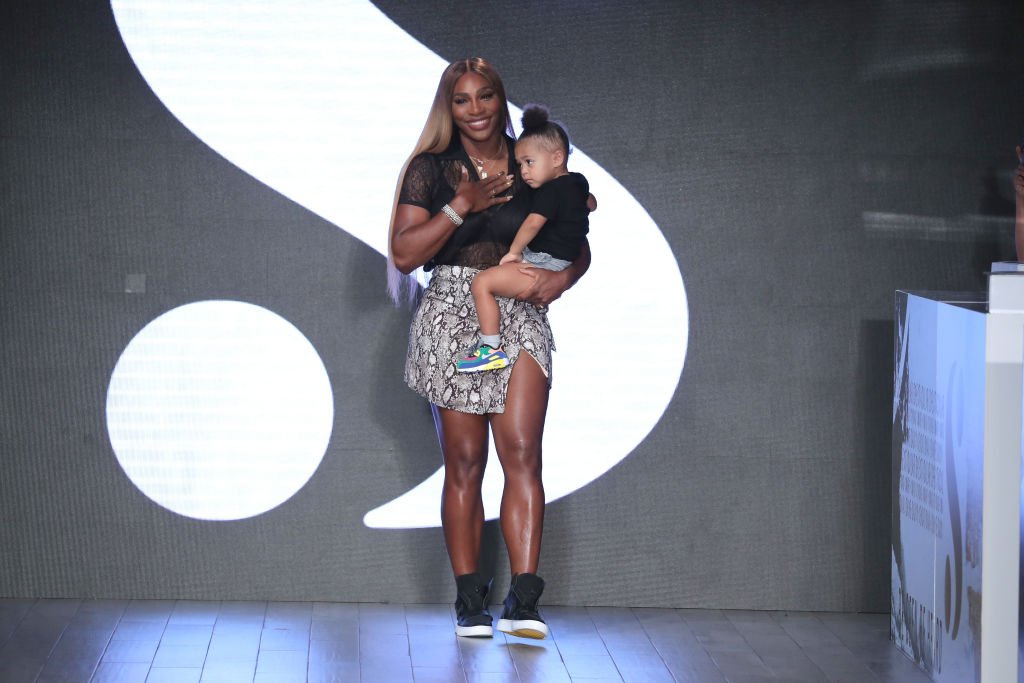 Serena Williams and her daughter Olympia on the runway of her "S by Serena Williams" fashion show in September 2019. | Photo: Getty Images
The paint got more faded as she painted. She only broke concentration when she turned away from the canvas to dip the brush in more red paint. Olympia looked totally adorable as she did her thing.
She wore a blue and yellow top, and she sported a cute hairstyle decorated with beads and the like. In the comment section, her followers gushed over the cute footage. One fan expressed gratitude for the video she claimed brought her joy.
Williams and her husband welcomed Olympia in 2017. The couple hopes that by the time she clocks 18, the world will be a place where equality thrives.
Whatever it is that Olympia chooses to go for, her parents want her to be treated with equality befitting a human.
Olympia has a whole lot of choices in front of her when it comes to what she wants to be. Her father is a techpreneur ready to show her the ropes of coding.
On the other hand, her mother is a sports legend with adequate knowledge needed to make her daughter the best should she delve into sports. However, Olympia may be leaning towards her mom's second inclination—fashion.
Williams once revealed that as a toddler, her daughter already had a love for fashion. Last year, the talented tennis athlete told People that Olympia practically dresses her and Ohanian.
Mother and daughter have also featured in a joint photoshoot that saw them posing in matching outfits for Stuart Weitzman. It was their first-ever photoshoot together, and it was perfect.
Whatever it is that Olympia chooses to go for, her parents want her to be treated with equality befitting a human. Ohanian, who has had front row seats for years as Williams' hubby, knows first hand what challenges she has had to face and is still facing in a toxic racist world.
He does not want that for his child and, together with his wife, is prepared to do his part in the battle for equality. He intends to make the world a better place for his daughter to grow and become all she can.
Please fill in your e-mail so we can share with you our top stories!