Getty Images
Remy Ma's Daughter Steals the Show on Easter in Heels & an Old Style Dress with Matching Gloves
Rapper Remy Ma's adorable 2-year-old daughter recently showed off her fabulous style in photos, posing in her chic outfit for Easter. Take a look at the cute pictures!
Rapper Remy Ma's daughter, Reminisce, has taken a leaf or two out of her mom's books. The little cutie recently melted hearts in new photos of her all dressed up for Easter. The images which were shared on her Instagram were captioned:
"Easter Sunday Brunch?? was sooooo fun! #TheGoldenChild #KenzieGirl #Mac."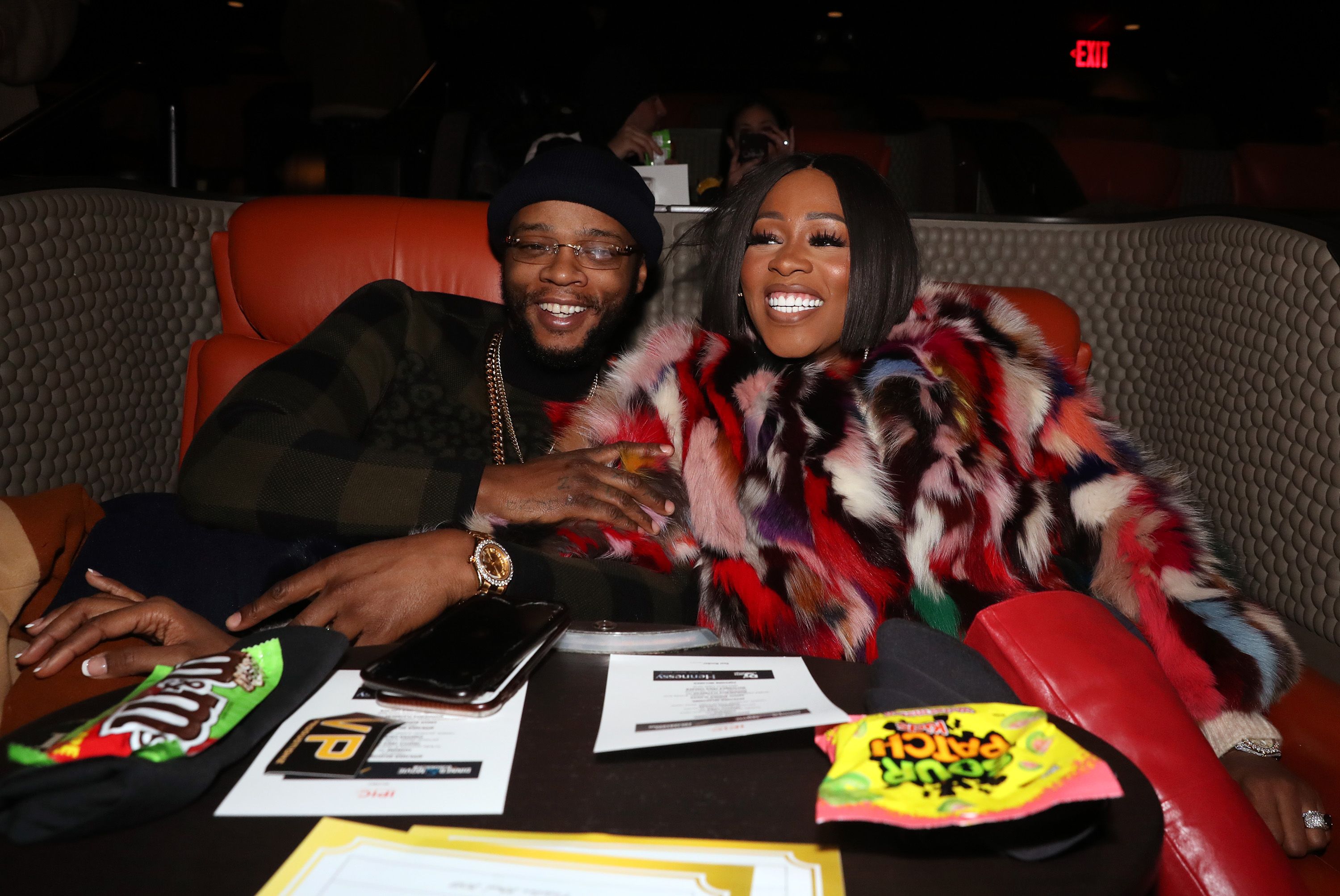 Papoose and Remy Ma at the "Suss-One Dinner and a Movie" at iPic Theater on December 19, 2019 | Photo: Getty Images
The adorable Reminisce looked as cute as a button in her gorgeous poofy pink dress with a white ribbon and bow at the waist.
Of course, her outfit was completed with the most fabulous set of rabbit ears while she rocked a pair of chic white heels. The Easter cutie donned a pair of matching pink gloves, and just like that, she looked like a princess!
Proud of how cute their little one looked, Reminisce's parents, Remy Ma and Papoose, reposted the precious photos on their own Instagram pages. Papoose gushed over his little girl with a picture of her, encouraging his fans to follow her page.
Remy Ma, the ever-doting mom, shared a gallery of photos from the memorable Easter celebrations. She also shared a clip in which she showed off the elaborate decorations they put up for the special day. Fans were delighted to join in the celebrations.
Both rappers never hesitate to talk about the kind of effect that their daughter has on their beautiful family.
At just 2 years old, baby Reminisce is remarkably vibrant and smart. So much so that her parents never get enough of sharing her with their loyal fans.
Born in December 2018, their bundle of joy made her official debut early in 2019 on "The Real." Fans were caught unaware by the surprise debut and even more delighted by how precious the little one was. Remy said:
"When I tell you, she makes everything so peaceful. We don't want to disagree on anything. We're like, 'Alright. Fine.' Everything's just so calm."
Both rappers never hesitate to talk about the kind of effect that their daughter has on their beautiful family. The girl is so loved and adored that they even refer to her as "the golden child."
In May 2019, Remy showed fans why they decided to call their child that unique name. She posted a video of the then-4-month-old perfectly saying the word "hi." Fans were thoroughly impressed.
Remy and Papoose are committed to giving their little one the best of everything, and for them, that includes pricy possessions. In August 2019, they raised many eyebrows when the raper mom was seen carrying a Gucci diaper bag worth $1,750 for her daughter.
When it comes to friendships, too, they have that covered as well. The doting mother admitted that she hopes to have her daughter become friends with other celebrity's kids, particularly fellow rapper Cardi B's daughter, Kulture.
These days, you can find Reminisce rocking the coolest dress on the block or showing off her impressive reading skills on social media! A golden child indeed!
Please fill in your e-mail so we can share with you our top stories!