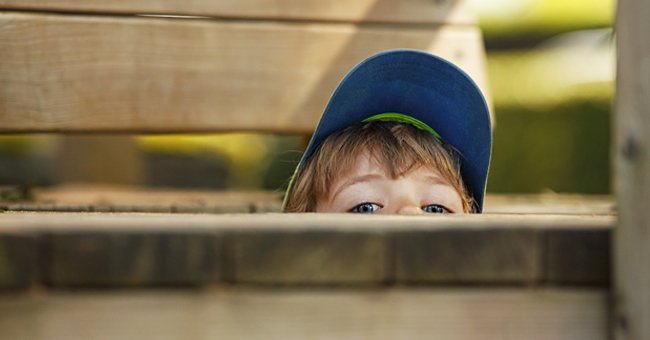 Getty Images
Daily Joke: Two Brothers Decided to Play Hide-and-Seek
Two brothers named Mind Your Own Business and Trouble decided to play hide and seek until a policeman interrupted their fun. What happened next got everyone laughing.
Mr. San had two teenage sons living with him in his farmhouse in Texas. One of them was named Mind Your Own Business, while the other was called Trouble.
The boys loved to keep busy and run around the house. The eldest, Mind Your Own Business, was the creative one and often had a way of sparking up fun.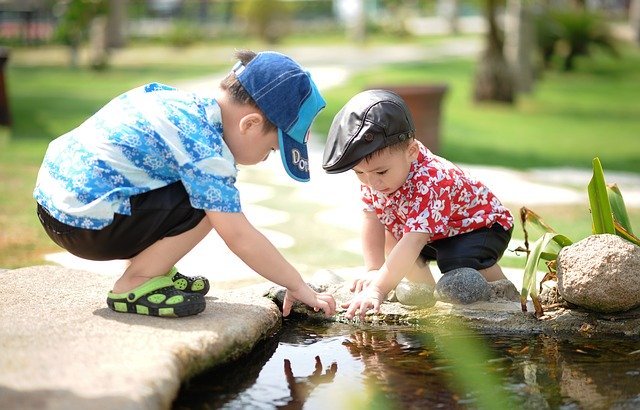 Two boys play near a pond | Photo: Pixabay
One day, Mind Your Own Business called Trouble and asked that they play a game of hide-and-seek. Trouble agreed, and then the fun began.
Trouble looked for the perfect place to hid from his brother's reach. They had placed a bet that whoever was found would give up his dinner, and none wanted that.
He hid behind his father's old truck and covered himself with rags. The game turned out to be fun, and he could not wait to grab his brother's dinner.
Mind Your Own Business began looking for his brother behind garbage bins and bushes and later on searched for him under the cars parked outside but missed the old truck.
He felt his brother might have hidden on one of the trees or in the old workshop, so he continued his search until a policeman approached him.
The policeman asked, "What are you doing? "the boy responded that he was playing a game. The policeman asked him what the game was, and the boy replied that he was playing Hide and Seek.
The officer asked for his name, and he said, "Mind Your Own Business" Furious at his response, the policeman said, "Are you looking for trouble?" the boy replied, "Why, yes."
Read another interesting joke here.
Please fill in your e-mail so we can share with you our top stories!