Garth Brooks Reveals Why He Bows on Stage to Fellow Country Music Star Trisha Yearwood
American singer Garth Brooks is one of the music greats in Hollywood. Yet, when on-stage with his wife, all of his accomplishments mean little compared to the 56-year-old songstress, whom he bows to after each performance.
Music icons Garth Brooks and Trisha Yearwood warmed their way into hearts with their outstanding singing prowess and their cuteness as a couple. During the latest episode of his Facebook series, "Inside Studio G," a fan was particularly curious about one of those cute gestures, asking:
"I was wondering when, where, & how did the bowing towards each other tradition start. I love it. Such respect."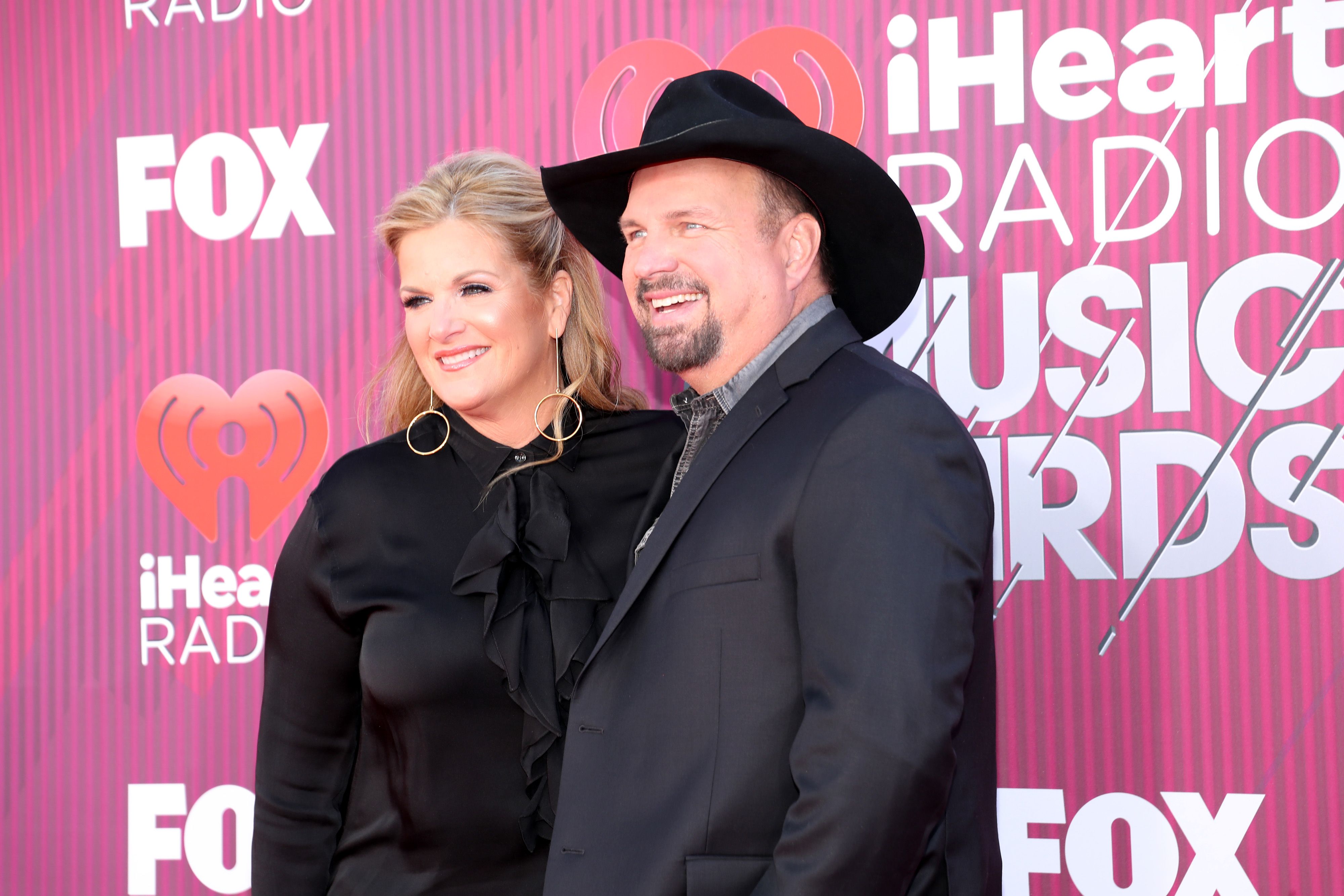 Brooks seemed a bit offset by the tweet and played around his response a little, joking that Yearwood made him vow to always bow to her at the onset of their career. However, a female voice in the background called his bluff, forcing him to give a factual response, explaining:
"I think it's just… respect. Long before I thought it was even possible to date the woman, much less marry her, I was the biggest fan of Trisha Yearwood's voice you can imagine."
Explaining further, Brooks attributed the bowing tradition as his way of showing respect for her gift, talent, and success, which she accomplished on her own in a man's world.
The pop singer referred to his wife as the greatest singer in country music, adding that Yearwood's absence in the country music Hall of Fame was one of the greatest crimes in country music history.
She extends that love to his three children.
Notably, the couple's love and respect for each other prevails even beyond the stage. While appearing on "The Ellen DeGeneres Show," the 59-year-old singer dished on his relationship with his wife of 15 years.
He explained how their quarantine period helped strengthen their love and connection more than ever. Even after her COVID-19 diagnosis in February, Yearwood's husband opted to quarantine with her at the expense of his safety, a tell-tale sign of how much he cherishes her.
The 56-year-old country singer also cherishes her husband and has proven just how much on various occasions. She extends that love to his three children from his previous relationship, whom she treats as hers.
Despite not having kids of her own, Yearwood has been a remarkable stepmom to the girls, Allie Colleen, August Anna, and Taylor Mayne, who have all warmed up to her in return.
Having garnered a wealth of motherhood experiences, snagged a loving husband, and stamped her name in the world of country music, what is left for the star is sealing her name in the country music Hall of Fame, as her husband rightly pointed out.
Notably, Yearwood is not the only country music great that has been repeatedly snubbed by the coveted institution over the years. Following new inductees' appointment in August last year, many expressed concerns over some country music legends missing from the list.
Some of those snubbed included notable country music artists like Clint Black, Dwight Yoakam, John Denver, Rosanne Cash, Anni Murray, and Gram Parsons, among others.