Father of 3 Colby Vondenstein, 24, Needed Multi-Organ Transplants after COVID-19 Complications
Colby Vondenstein, a healthy father-of-three, was tested positive for COVID-19 in December 2020 and had symptoms worsened through time.
While the world is trying to recuperate from the COVID-19 pandemic through dispatched vaccines in different countries, many are still suffering from the life-threatening disease, including 24-year-old Colby Vondenstein.
The healthy construction worker contracted the virus in December 2020 and had symptoms worsening every month since. Although his wife and one of their children were also infected, the severity of their illness was minor.
Vondenstein had common breathing problems and was placed on a ventilator and an ECMO machine for survival. He also needed dialysis to clean his blood from toxins from the complications.
In February, the father-of-three needed to undergo multi-organ transplants, including a double lung and kidney transplant, which he needed to survive. According to his pulmonologist, Dr. Howard Huang, Vondenstein is the first person of young age to be severely sick.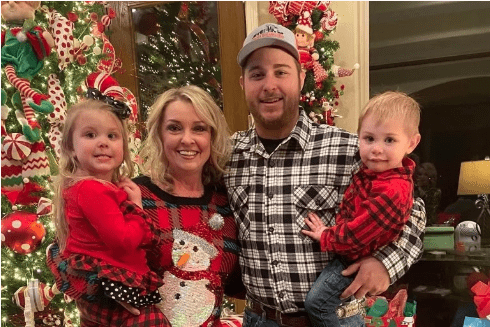 The medical professional also noted that his experience with the patient was quite surprising, given that Voldenstein was only 24 years old, healthy, and without pre-existing illnesses that could worsen his health.
Watson's brother announced the actress' passing and asked fans to give their family privacy.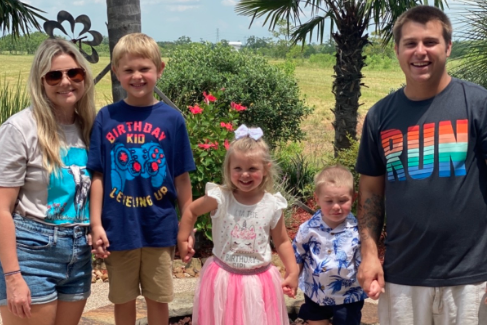 The doctor added that Vondenstein's case is an extremely rare event as organ transplants are uncommon for COVID-19 patients. The Texas resident is among the less than 100 people who needed a transplant because of the virus.
Vondenstein's wife, Tori, has since set up a GoFundMe page to raise funds for her husband's medical expenses and other financial-related matters since he won't be able to work for some time.
Colby Vondenstein never thought his bout with COVID-19 would bring him near death. The 24-year-old needed a double-lung and kidney transplant.​ https://t.co/Pwxc04zPR4

— FOX 9 (@FOX9) April 4, 2021
"Colby has currently been in ICU since January 5th, 2021," the GoFundMe page read. "We have been faced [with] many obstacles in this time, but one thing is we remain strong in our FAITH and Colby is still fighting."
The page has raised $23,304 out of their $65,000 goal with 338 donors as of writing. Another Texas native who needed a lung transplant after being infected with the virus was pastor Rick Jolley.
Sadly, there have also been many COVID-19-related deaths in recent months, including "Precious" actress Erica Watson, who suffered from the virus' complications while living in Montego Bay, Jamaica.
The star was 48 at her time of demise. Watson's brother announced the actress' passing and asked fans to give their family privacy. He also revealed that they made arrangements to bring Watson home.