Getty Images
'This Is Us' Star Milo Ventimiglia Gushes over Mandy Moore Bringing Newborn Son August on Set
Milo Ventimiglia reveals co-star Mandy Moore's newborn son Gus made it to the "This Is Us" set, much to his excitement.
Milo Ventimiglia couldn't help but gush over Mandy Moore's son Gus, who recently visited the set of their hit TV series "This Is Us." While the pair plays parents onscreen, the actor shares it's a different feeling seeing Moore's real child.
The actor shared the news on his appearance on "The Tonight Show Starring Jimmy Fallon." He plays Jack Pearson, Moore's character Rebecca's husband. The crowd-favorite is currently in its fifth season.
According to Ventimiglia, it's exciting to see his onscreen partner as a mother, especially since he's seen her act as one for many years now. Although this is the case, he says this is different because it's real life:
"Baby Gus was on set the other day, last week, and it was exciting. It was exciting to see her as a mom."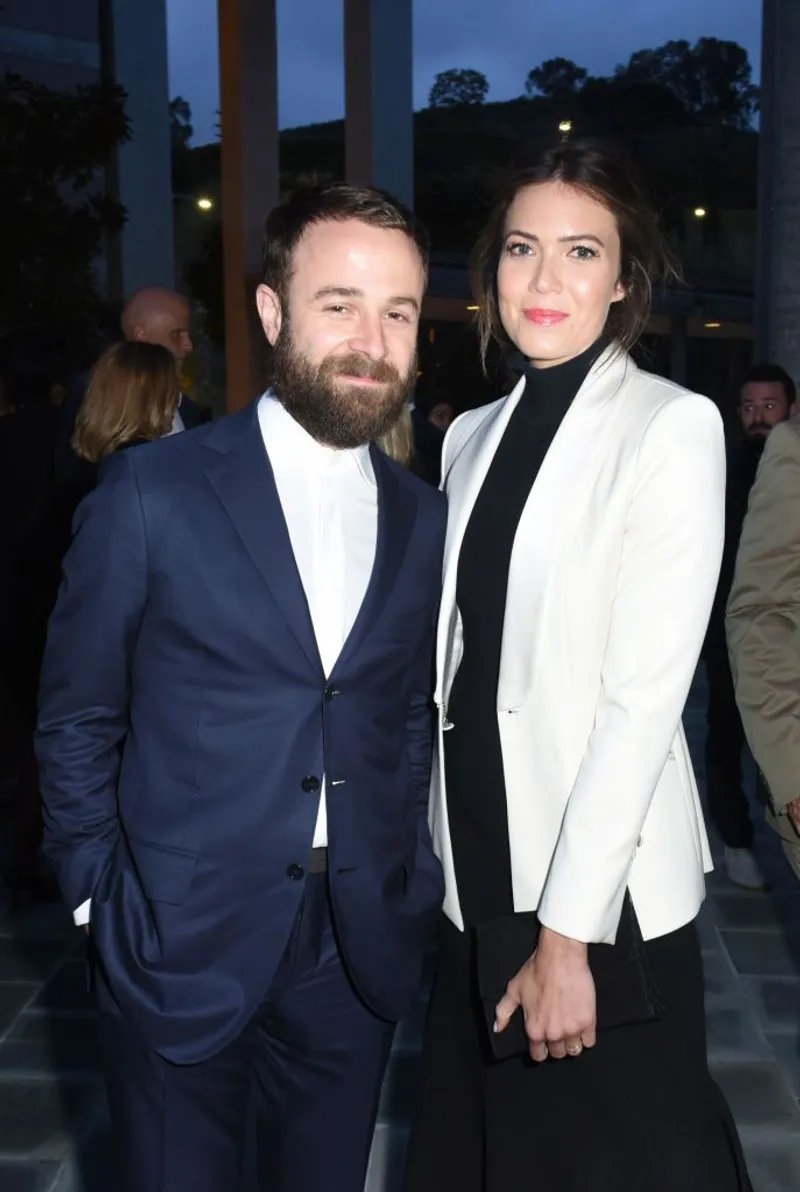 Taylor Goldsmith and Mandy Moore during the Communities in Schools Annual Celebration on May 1, 2018, in Los Angeles, California. | Source: Getty Images
Moore and Ventimiglia have established a strong friendship through the years, and it's translated even away from the screen. Another person they work closely with is Sterling K. Brown, who the "Stupid Cupid" singer recently greeted for his birthday.
The proud mom recently opened up about her breastfeeding journey, considering it a blessing that she is able to do it.
The Emmy Award-winning actor recently celebrated his 45th birthday, and Moore couldn't help but give him a shoutout on social media. Sharing a series of photos they've taken together through the years, she ended the greeting by saying she couldn't wait to hug him.
Through the years, Moore has made a name for herself in the entertainment industry. She is a world-famous singer and actress, with numerous hit movies and songs under her belt.
While she has worked tirelessly through the years, she's made sure to take better care of herself, especially now that she has a family of her own. She's been able to do this by switching up her diet to include healthier alternatives.
Now with a child of her own, this would come in handy for Moore as she is currently nursing her baby, Gus. The proud mom recently opened up about her breastfeeding journey, considering it a blessing that she can do it for her son.
Please fill in your e-mail so we can share with you our top stories!