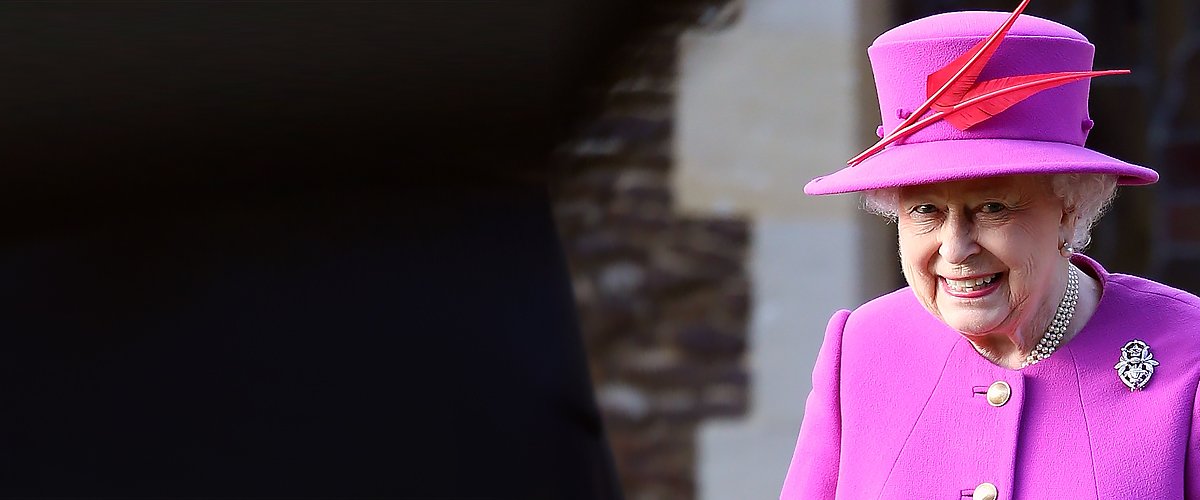 Getty Images
Queen Elizabeth's Secret Language — the Position of Her Purse Can Be Revealing
Over time, Queen Elizabeth has come up with body language styles used to communicate with her staff in public. From the position of her handbag to her choice of clothes, here is a look at the monarch's secret signals.
It is rare to catch Queen Elizabeth out in public without her handbag; it has become a signature accessory and fashion statement that royal fans have come to love for the monarch.
However, while the Queen's bags might appear to be the perfect complementary fashion piece, they do more than carry personal items for her.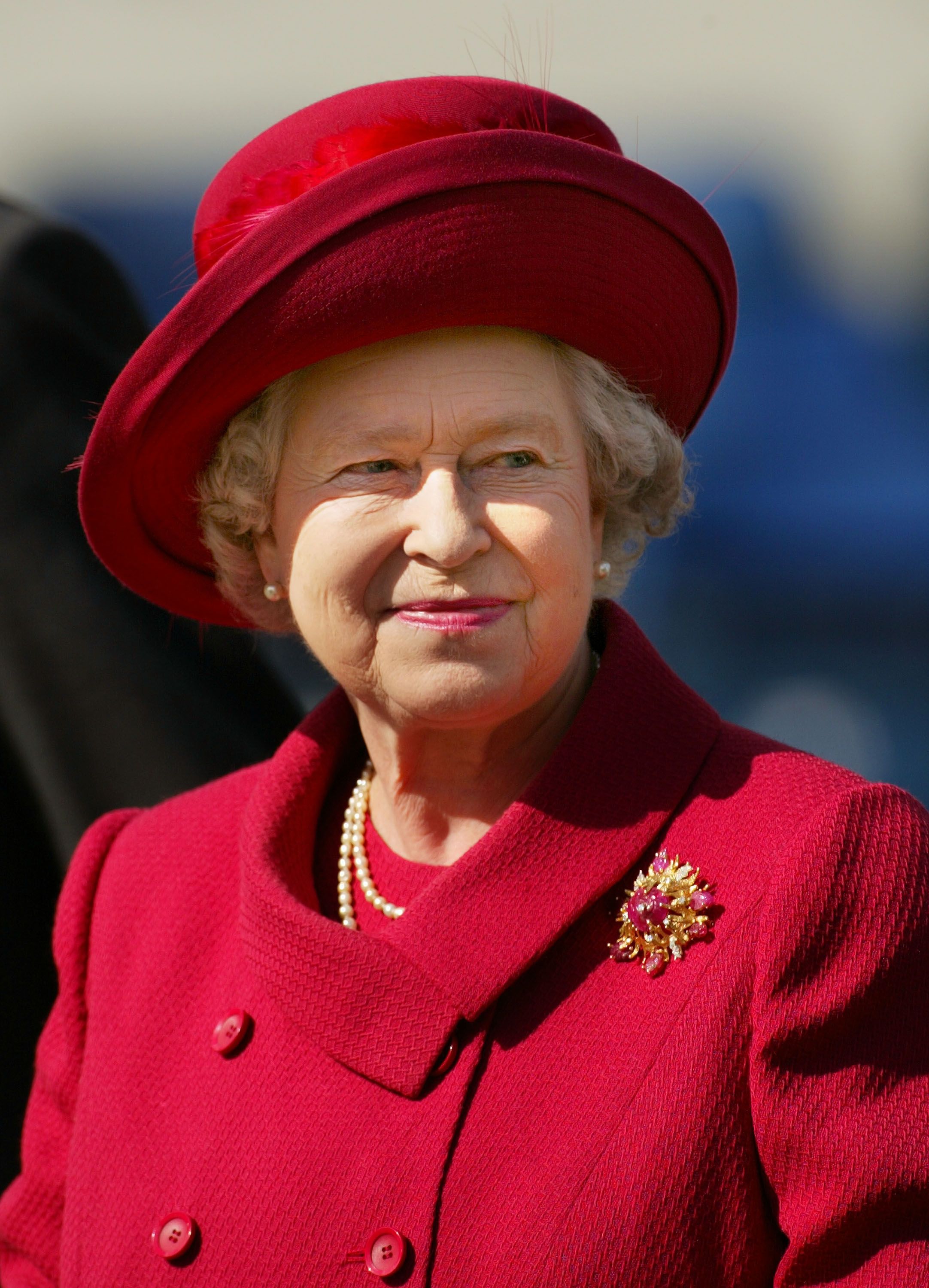 Queen Elizabeth at The Royal Windsor Horse Show at Windsor on May 18, 2002, Great Park, England. | Source: Getty Images
In recent years, it has been revealed that the monarch prefers to communicate in unconventional ways when in public. Here's a rundown of her most used non-verbal communication style.
HANDBAG SIGNALS
For her handbags, the Queen opts for the luxury brand Launer. Her preferred designs are the Royale and the black patent Traviata which boasts longer handles, making it easier for her to shake hands.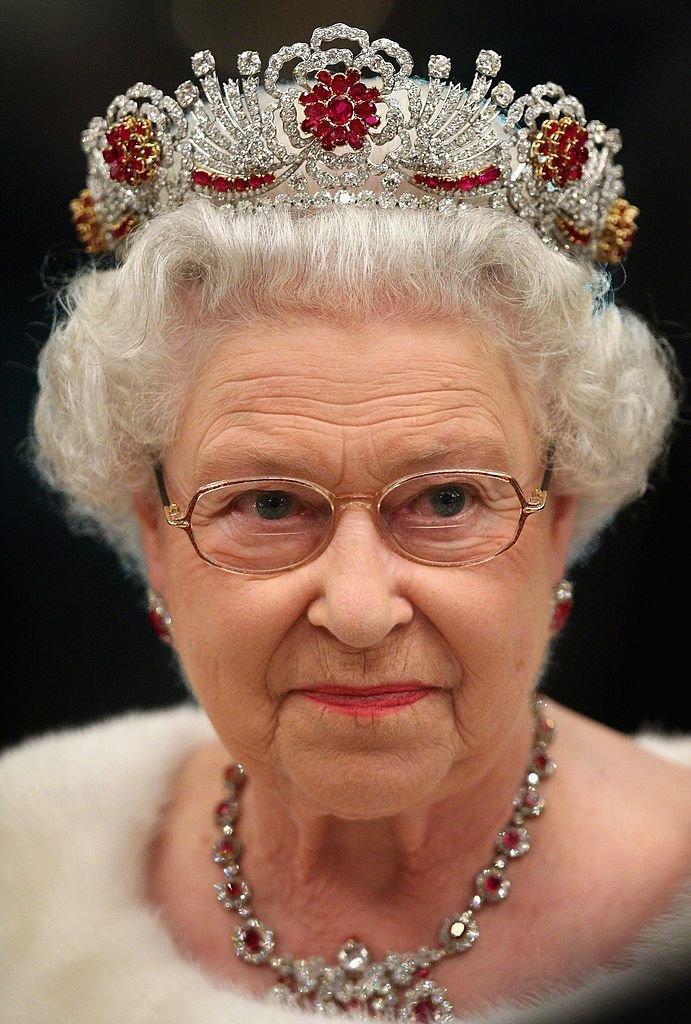 Queen Elizabeth II on October 21, 2008 in Ljubljana, Slovenia | Photo: Getty Images
If at a dinner and the Queen places her bag on the table, her staff knows she wants the event to end in five minutes. However, if the bag is placed on the floor, the monarch wants to be rescued from a boring conversation.
This reportedly signaled disapproval on the monarch's part.
Similarly, if the Queen moves her handbag from one hand to the other while speaking to someone, it means she is ready to wrap up the conversation. Discreetly, her handlers step into the situation and get her out.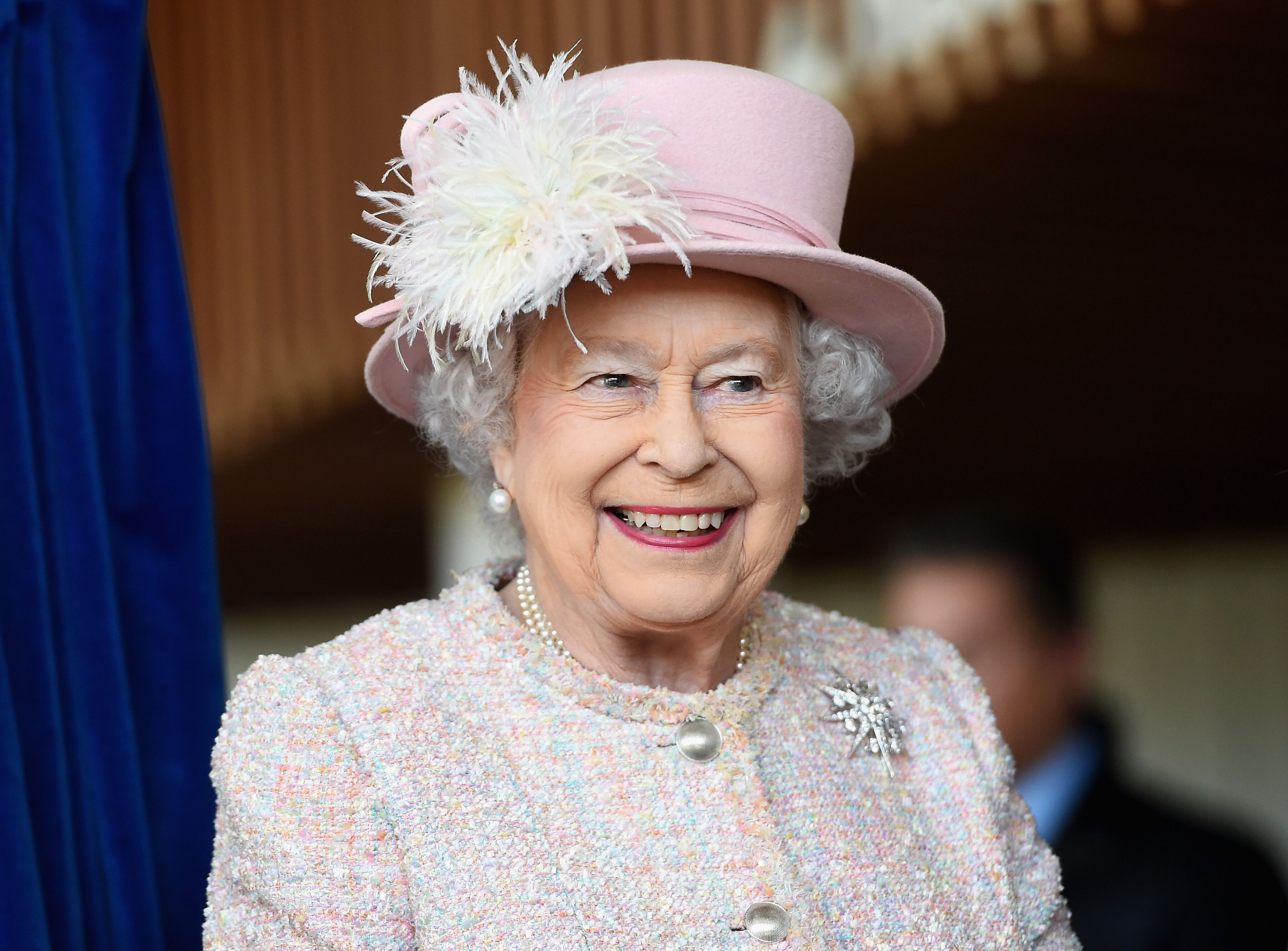 Queen Elizabeth II is seen at the Chichester Theatre while visiting West Sussex on November 30, 2017 | Photo: Getty Images
JEWELRY SIGNALS
While Queen Elizabeth II has mastered the art of communicating through her handbags, the monarch employs more drastic measures if her handler does not catch on to her initial gestures.
Speaking to People, royal historian Hugo Vickers revealed that the Queen also communicates with her staff by spinning her wedding ring.
Though it carries more urgency, this act means the same as when the monarch places her bag on the floor — she is no longer interested in a conversation.
OUTFIT SIGNALS
It is common knowledge that the Queen is expected to stay neutral when it comes to global politics and, most importantly, keep her political views to herself.
But this has not stopped the monarch from sending out subliminal messages from time to time, and she does this in the most unexpected ways— through her fashion choices.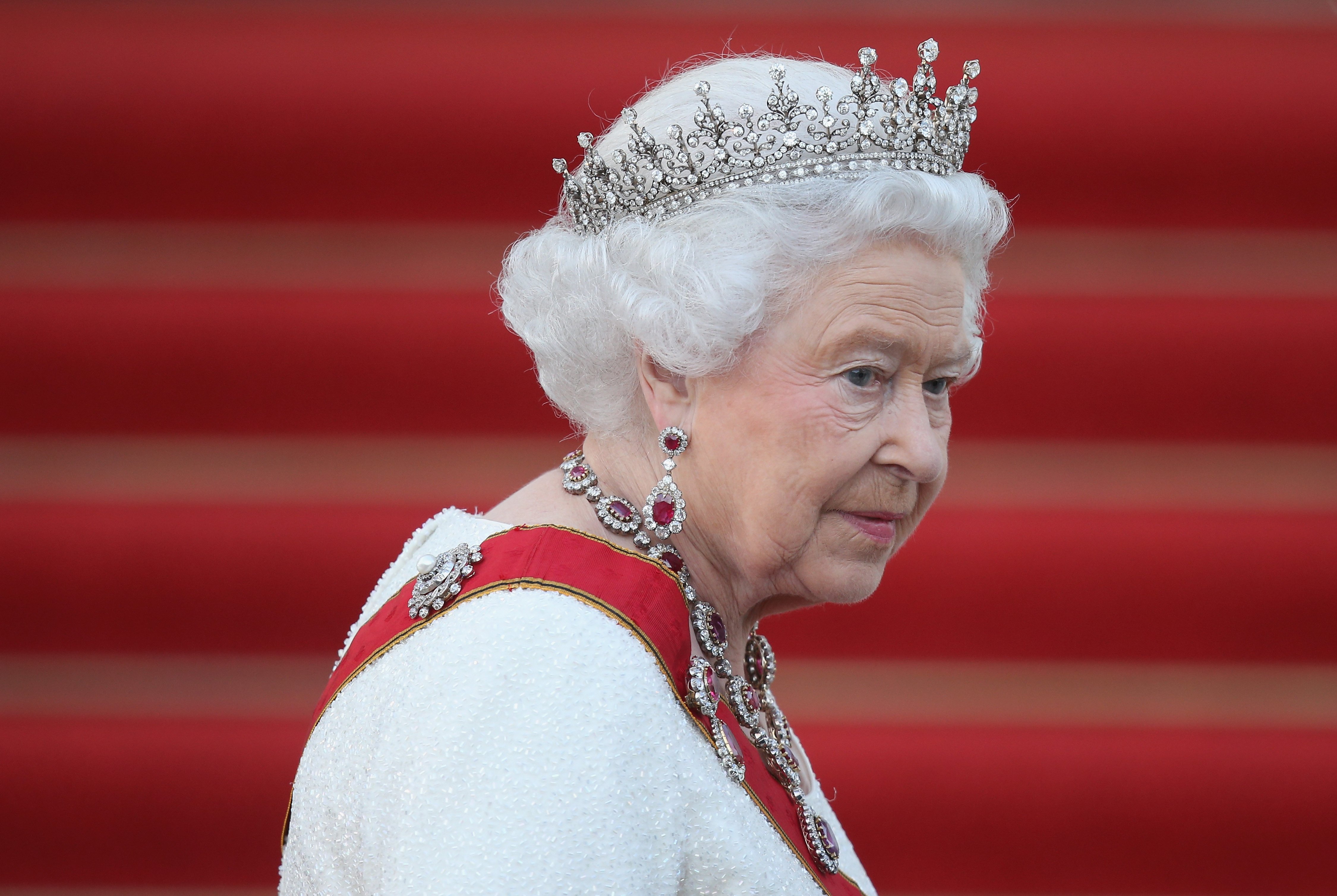 Queen Elizabeth II at the state banquet in her honor at Schloss Bellevue palace on the second of the royal couple's four-day visit to Germany on June 24, 2015 | Source: Getty Images
At the opening of the British Parliament after the controversial Brexit referendum in 2016, Queen Elizabeth donned a yellow and blue outfit, notably the color of the European Union. This reportedly signaled disapproval on the monarch's part.
Also, the Queen allegedly showed favoritism in 2018 when she used a lovely brooch gifted to her by Barack Obama and his wife Michelle while meeting Donald Trump and his wife.
While non-verbal signals are as old as time, it is undeniable that Queen Elizabeth has added an extra touch to her communication style. Want to know how the monarch is feeling per time? The answer is in her body language!
Please fill in your e-mail so we can share with you our top stories!