Getty Images
Forbes: Kim Kardashian Officially Becomes a Billionaire Like Her Estranged Husband Kanye West
Forbes has officially named Kim Kardashian a billionaire and shared all the details on how she accomplished that amazing achievement.
Reality TV icon and successful businesswoman Kim Kardashian is officially a billionaire, according to Forbes. Check out how she got to the billionaire status below.
Kardashian is most known for her family's reality TV hit, "Keeping up with the Kardashian," so it is no wonder the show contributed to her empire. Kardashian earned $10 million pretax from the show and other endorsement deals.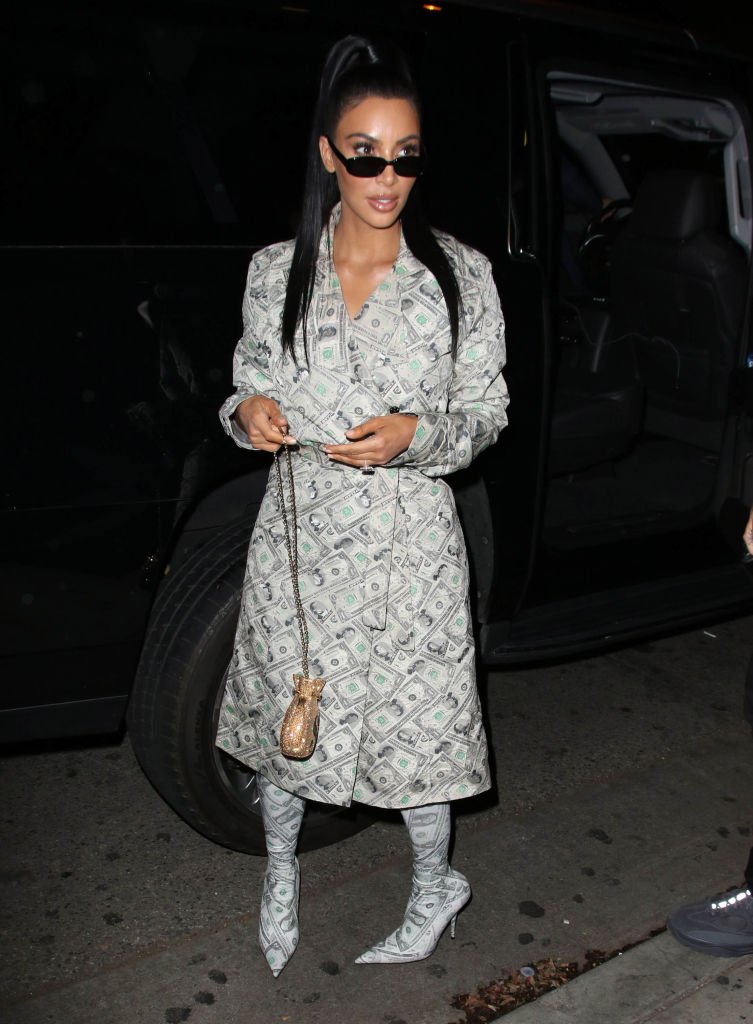 Kim Kardashian pictured in a dollar dress in Los Angeles. 2018. | Photo: Getty Images
However, a huge source of her revenue is from her two very successful and very lucrative businesses. KKW Beauty and SKIMS. Kardashian founded her beauty brand in 2017.
She used a marketing style similar to her sister Kylie Jenner, which was to market directly to her customers on social media. She boasts almost 70 million followers on Twitter and 213 million on Instagram.
For her first launch, she produced 30 000 contour makeup kits which all sold out within hours of their release. The business has expanded to a wide range of beauty products, and the company made $100 million in 2018.
Last year she sold 20% of her beauty company to a cosmetics conglomerate, Coty, for $200 million. Forbes estimates her remaining stake to be worth $500 million. She also had a very successful mobile app that earned her $45 million.
Kardashian's other money-making business is her shapewear, underwear, and loungewear brand, Skims. She launched the brand in 2019. During the pandemic, she branched into loungewear.
Forbes estimated Kardashian stake of Skims is worth $225 million, which bumped her up to billionaire status. She also has money in investments and property as she owns three homes.
Kardashian's estranged husband Kanye West is also a billionaire. Although a famed musician, West is also a very successful businessman, his sneaker brand, Yeezys, easily rivals Nike's Air Jordan.
Forbes wrote an article about his sneaker brand. However, recently the outlet released the financial details of the enterprise. His stake in Yeezy is worth over a billion dollars.
Kardashian's youngest sister, Kylie Jenner, has been sitting on the Forbes list of billionaires since 2019 when she took Mark Zucker's place as the youngest billionaire at the age of 20.
Jenner made her money with her cosmetics brand, Kylie Cosmetics, which she started in 2014. She cemented her billionaire status when she sold 51% of her business to beauty group Coty Inc for $600 million.
Please fill in your e-mail so we can share with you our top stories!