Famous Families — Discover the Most Unexpected List of Related Celebrities
Though the fans may not know it, many of their favorite Hollywood celebrities are related to each other -- and even to Royalty.
Hollywood is a mysterious world of invisible connections, and many of the stars of music and screen are related through blood ties or marriage. Children of famous parents often become famous themselves, as do siblings.
Some are well known, like Bruce Dern and his equally talented daughter Laura Dern, or the fabulous Roberts siblings, Julia and Eric, and mother and daughter blond bombshells Goldie Hawn and Kate Hudson. Other connections are not so obvious...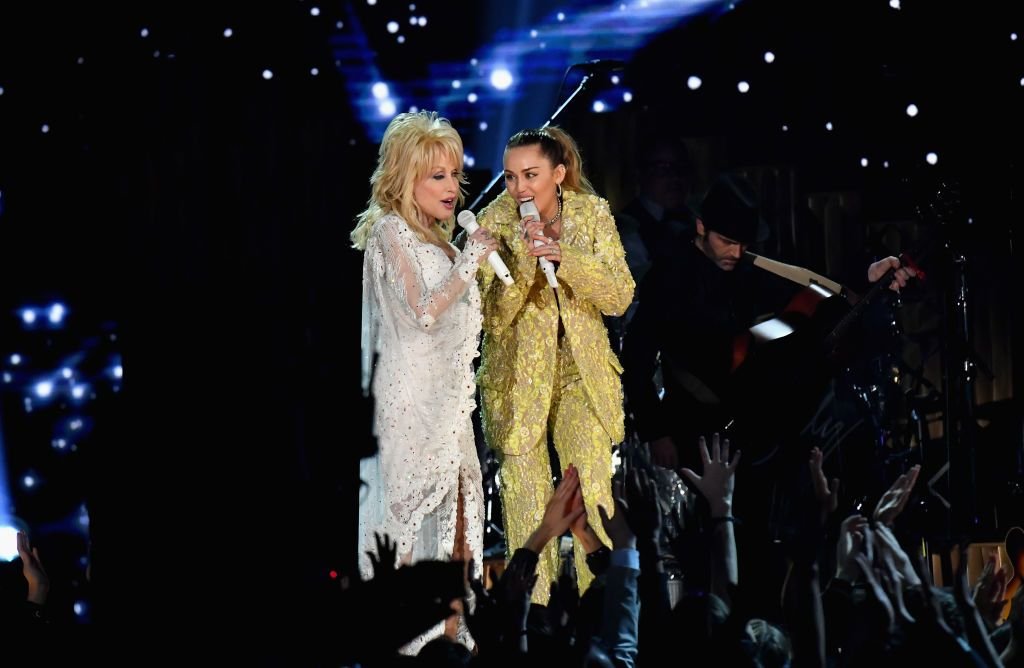 DOLLY PARTON AND MILEY CYRUS
Country icon and acclaimed actress Dolly Parton stepped on stage at the 61st annual Grammy Awards in 2019 with singing sensation Miley Cyrus. What many may not know is that there is a special relationship between the two women.
Parton, a lifelong friend of fellow country star Billy Ray Cyrus, is also the godmother of his daughter Miley and has been a constant presence in her life since her birth.
It's hard to imagine that controversial pioneer rapper Snoop Dogg and soulful R&B icon Brandy Norwood have anything in common.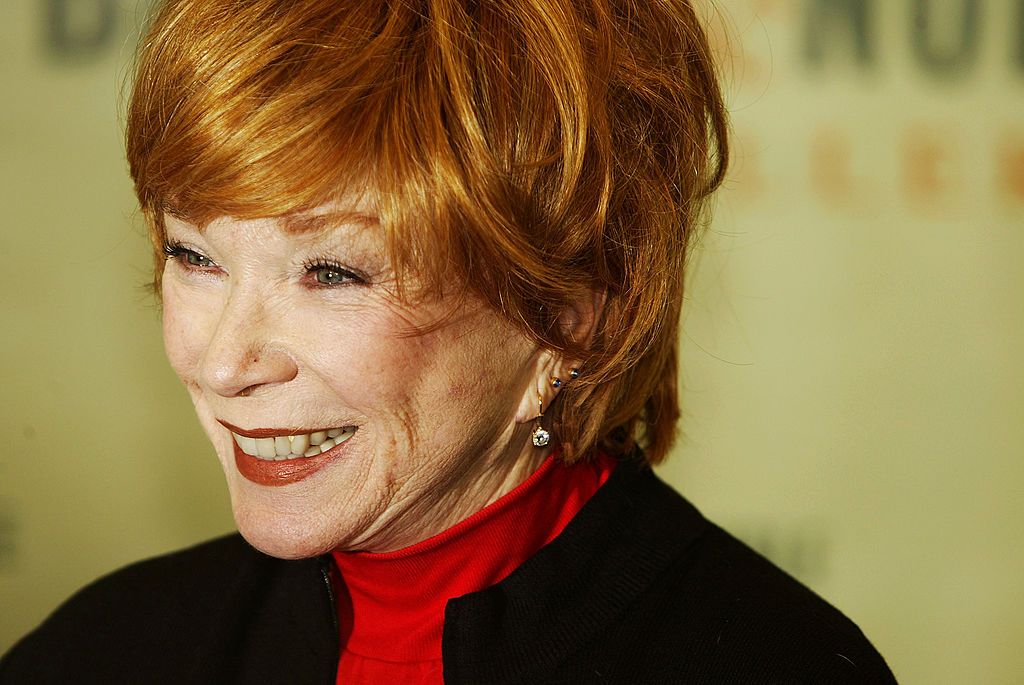 SHIRLEY MACLAINE AND WARREN BEATTY
"Steel Magnolias" star Shirley MacLaine is tiny and redheaded, with an elfin beauty, and "Dick Tracy" actor Warren Beatty, with his tall, dark athletic good looks, was the most handsome leading man of his generation.
As different as they are, MacLaine and Beatty have a lot in common -- their parents. Beatty is, in fact, MacLaine's baby brother. And for those who haven't realized: MacLaine is the proud mom of actress Sachi Parker.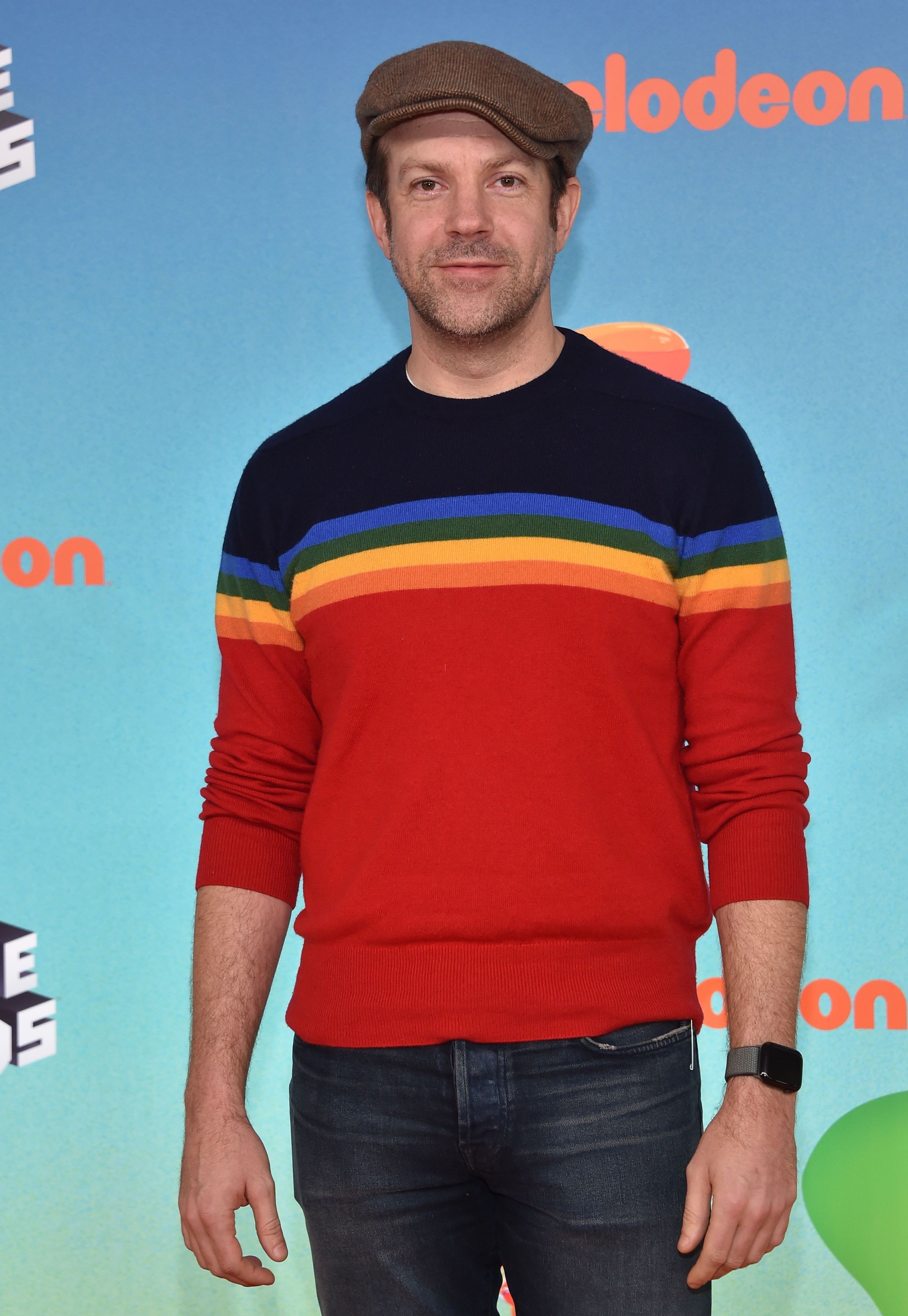 JASON SUDEIKIS AND GEORGE WENDT
Comedian and "Downsizing" actor Jason Sudeikis is currently starring in a successful sitcom, "Ted Lasso." What fans may not know is that he is a close relative to another well-known actor, George Wendt.
Audiences will remember George Wendt best as Norm, the lonely beer-drinking salesman who spent his time holding up the bar in the cult 80s sitcom "Cheers" alongside Ted Danson, Shelly Long, and Kelsey Grammer.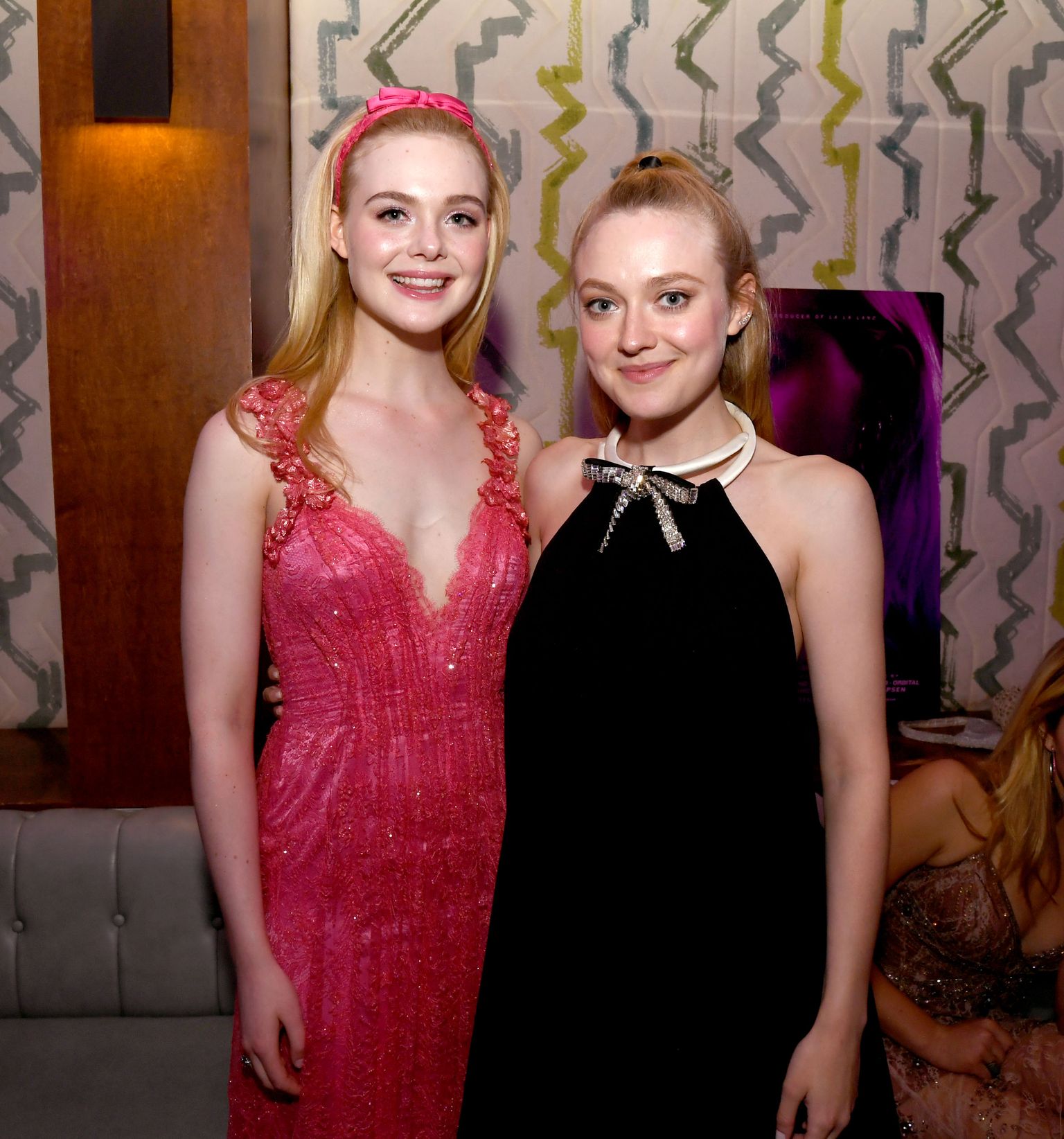 KATE MIDDLETON AND DAKOTA FANNING
Everyone knows that actresses Dakota and Elle Fanning are sisters. Elle played Princess Aurora in "Maleficent," but what is not immediately obvious is that the Fanning sisters really are Royalty -- almost.
The Fannings are descended from 14th century British king Edward III, and so is Kate Middleton, now Duchess of Cambridge and future queen of England. The Fanning sisters are Royal cousins 21-times removed.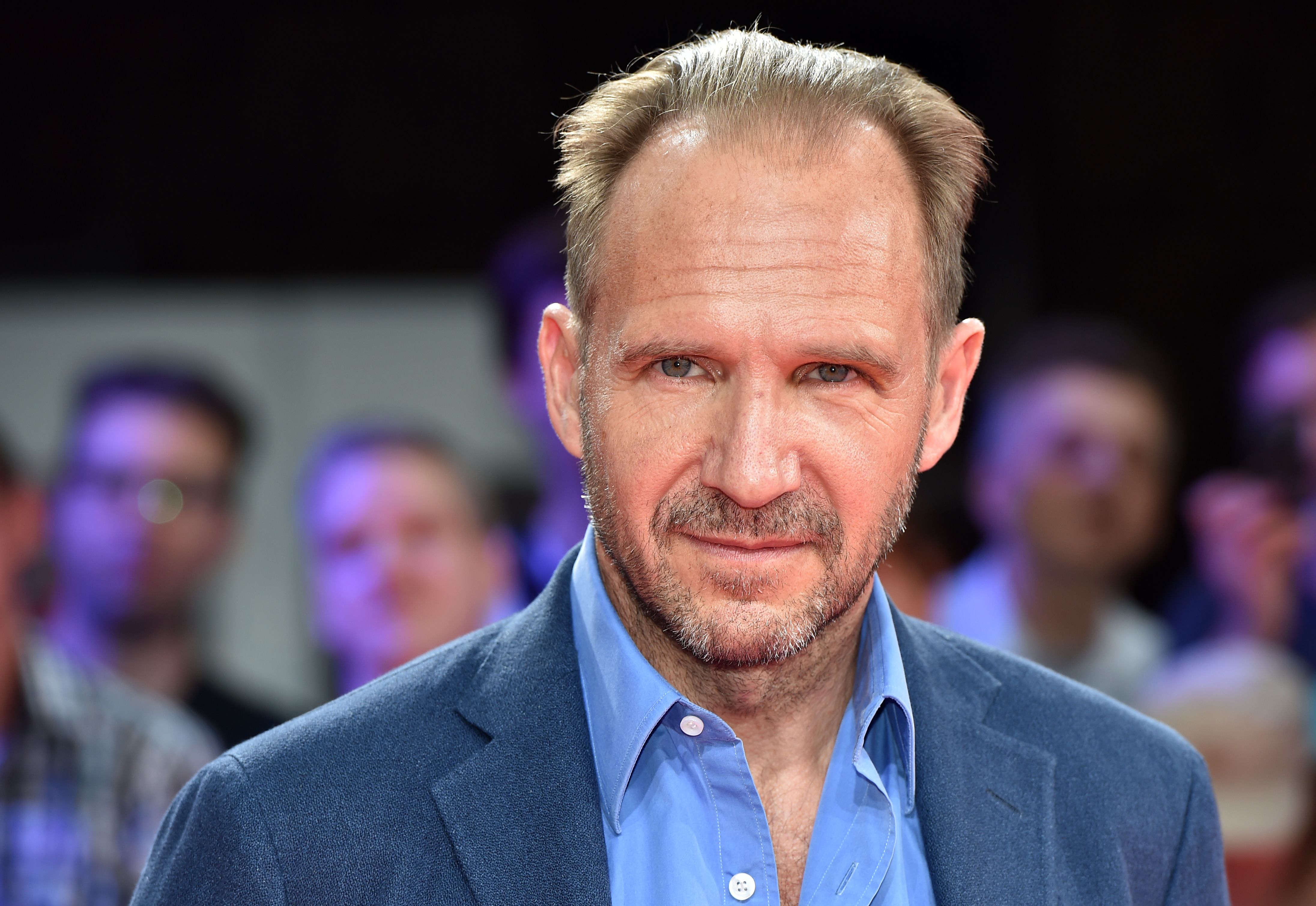 PRINCE CHARLES AND RALPH FIENNES
Another thespian with ties to the British Royal Family is Ralph Fiennes, and of course, his brother, the equally famous Joseph Fiennes. The dashingly handsome aristocratic brothers are much closer to the Royals than the Fanning sisters.
Descended from King James II of Scotland, the brothers share a common ancestor with Charles, Prince of Wales, and are his eighth cousins. Even though Ralph has performed for the Royals, it's not known if they are acquainted.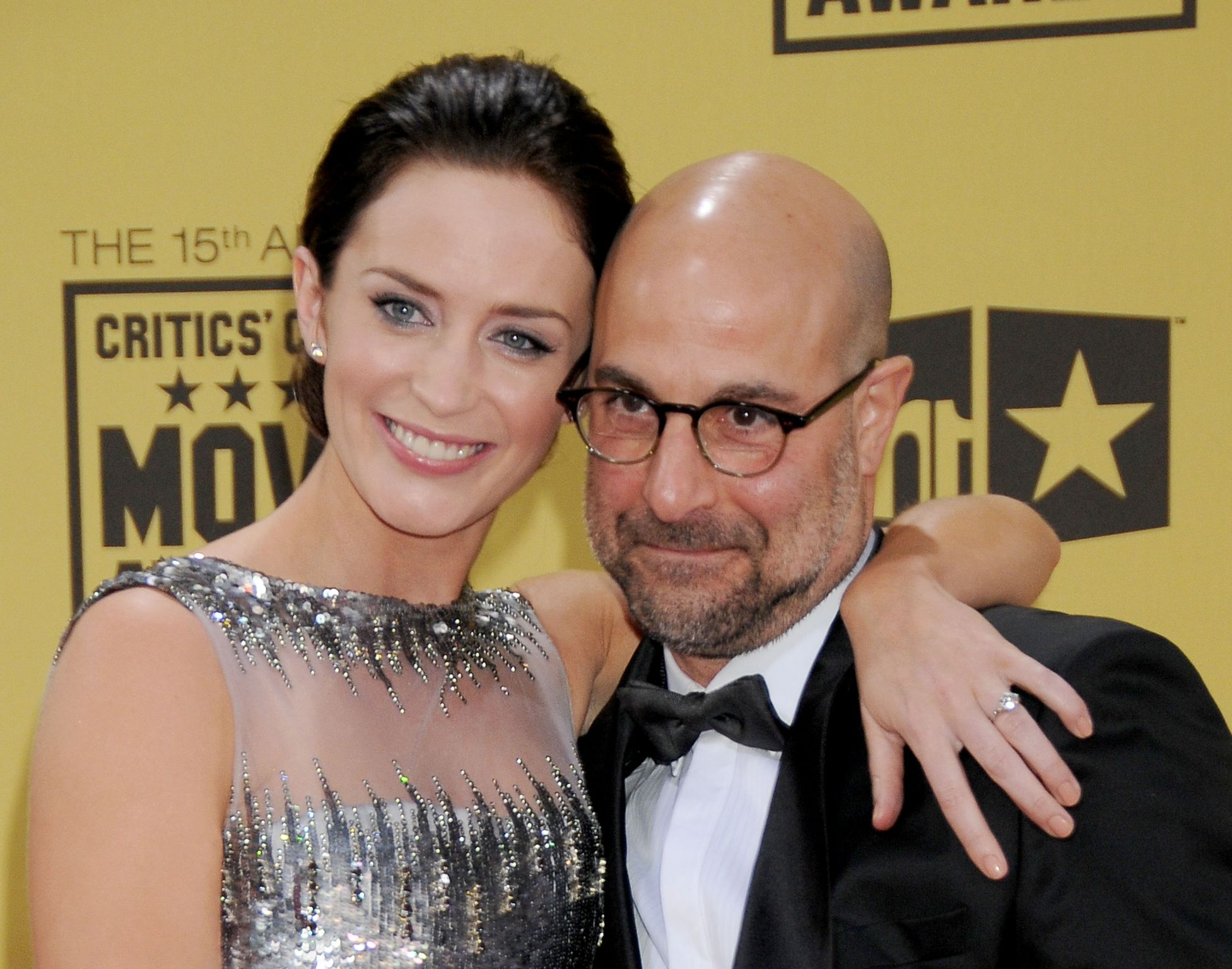 EMILY BLUNT AND STANLEY TUCCI
British actress Emily Blunt is married to "A Quiet Place" actor/director John Krasinski, but he is not her only family connection in Hollywood. The actress is also related to her "The Devil Wears Prada" co-star Stanley Tucci.
Tucci is married to Emily's sister Felicity Blunt since 2012. The couple was introduced by Emily at her wedding to Krasinski in 2010, shortly after Tucci tragically lost his wife, Kathryn, to breast cancer.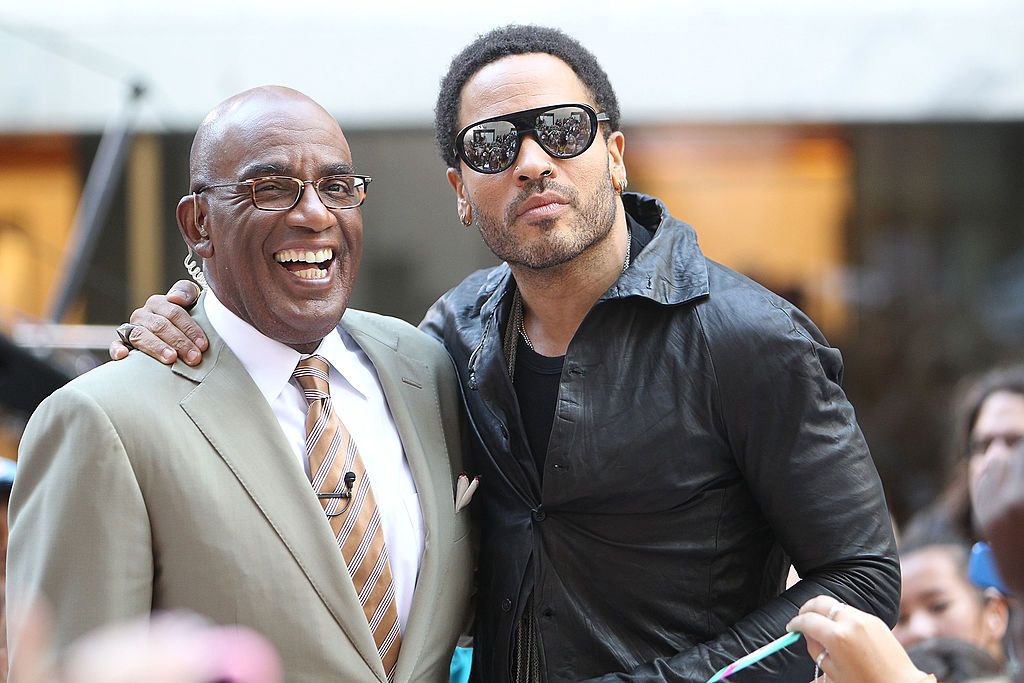 LENNY KRAVITZ AND AL ROKER
Who would imagine that "Today Show" host Al Roker is a close relation to rock star Lenny Kravitz? But the two men are second cousins, which means they share grandparents.
"The Jeffersons" actress Roxie Roker is Lenny's mother and Al's first cousin, and she's also Zoë Kravitz's grandmother. Zoë Kravitz, of course, is Lisa Bonet's daughter and Jason Momoa's step-child...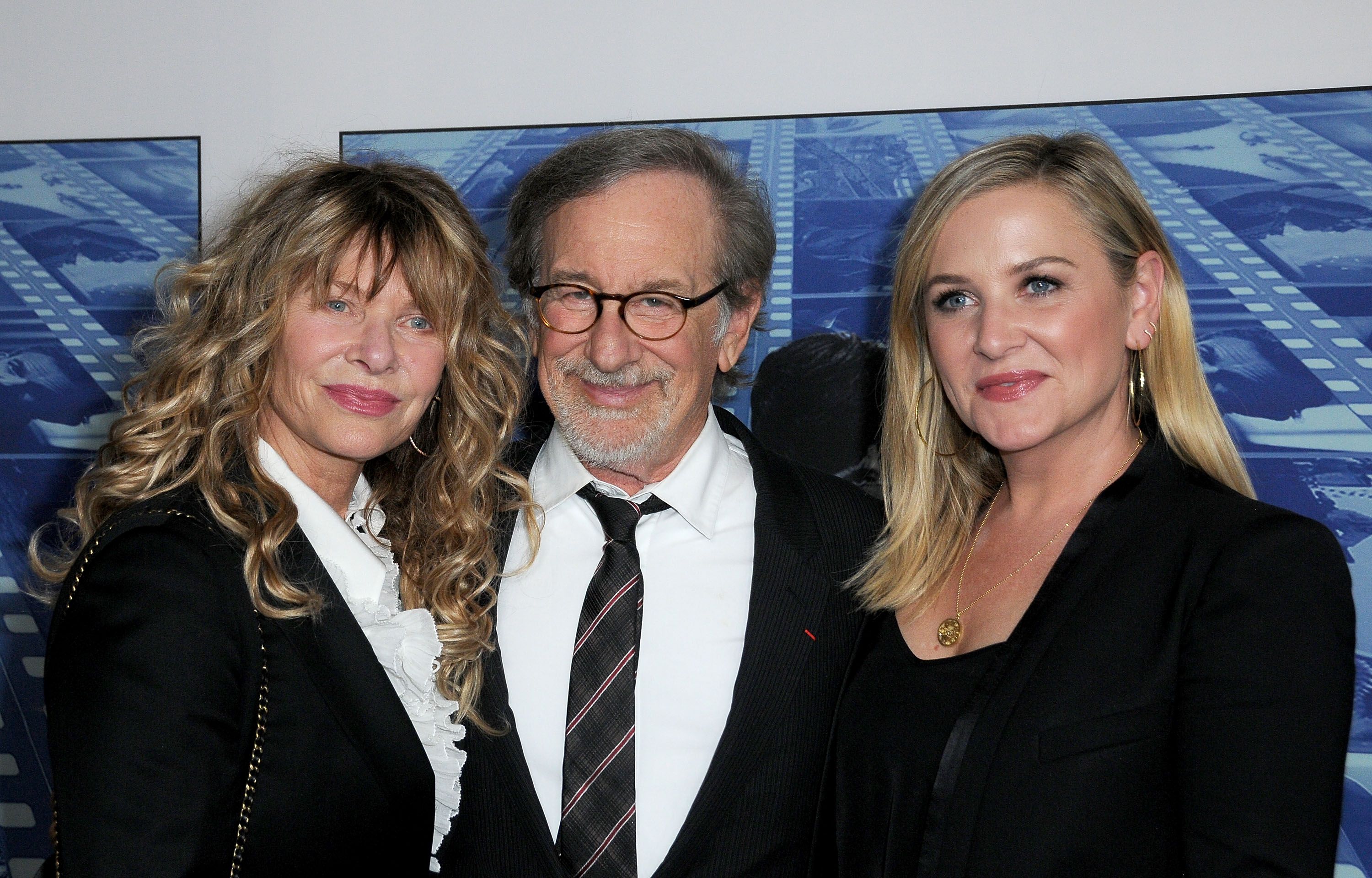 JESSICA CAPSHAW AND STEVEN SPIELBERG
"Grey's Anatomy" actress Jessica Capshaw is a close relative to Academy Award-winning director Steven Spielberg, responsible for such unforgettable movies as "E.T.," "Schindler's List," "Amistad," and "Saving Private Ryan."
Jessica is the daughter of actress Kate Capshaw who met Spielberg on the set of "Indiana Jones and the Temple of Doom." The director and the actress fell in love, and Jessica is now Spielberg's stepdaughter and half-sister to five of his children.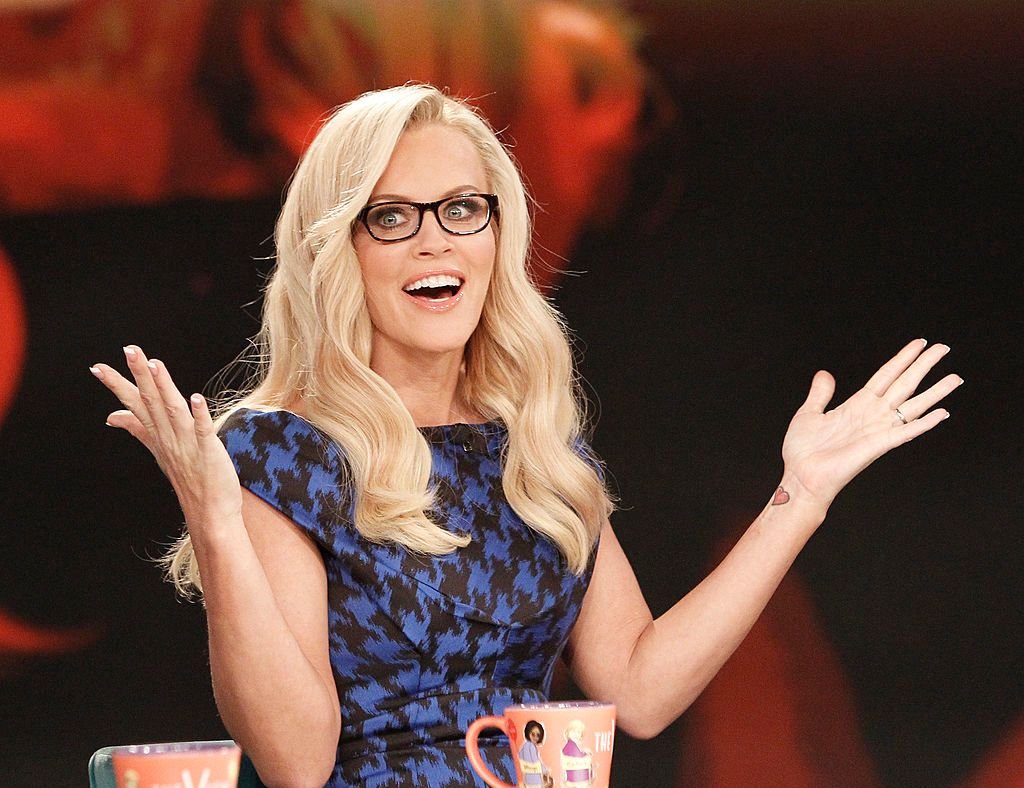 JENNY MCCARTHY AND MELISSA MCCARTHY
While sharing a surname might seem like a dead giveaway, there are many actors and actresses who have the same name but are not related, like Denzel Washington and Kerry Washington, or Jennifer Hudson and Kate Hudson.
But Jenny McCarthy and Melissa McCarthy are closely related. Jenny, a former Playboy model, now an actress and TV show host, is two-time Academy Award nominee Melissa's first cousin.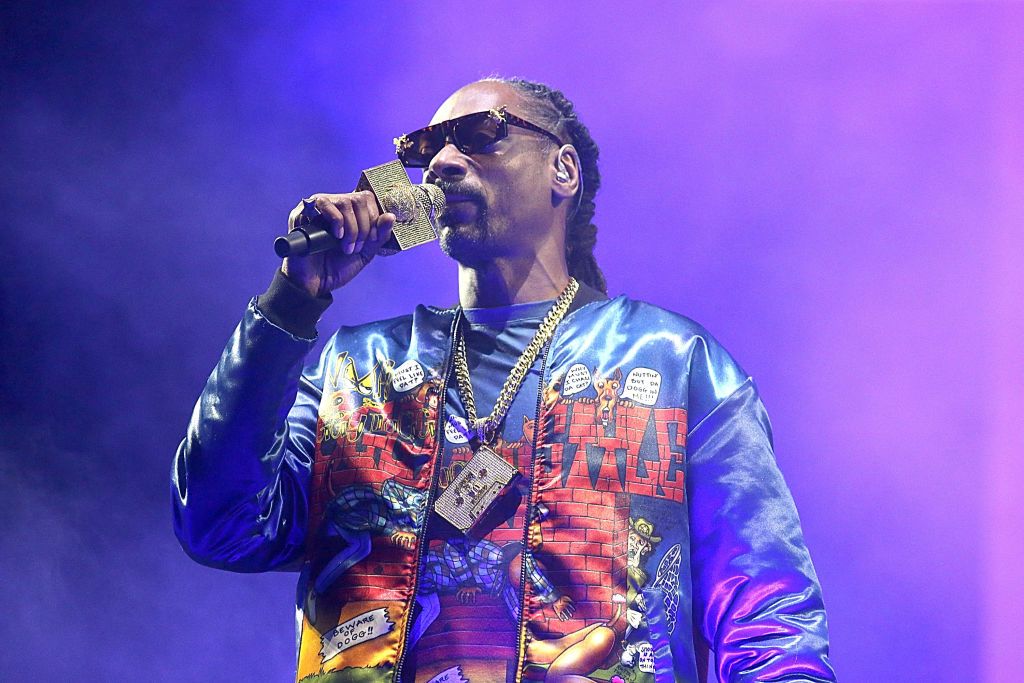 SNOOP DOGG AND BRANDY NORWOOD
It's hard to imagine that controversial pioneer rapper Snoop Dogg and soulful R&B icon Brandy Norwood have anything in common, but they are, in fact, closely related -- they are cousins.
The two musicians have also made music together and recorded the song "Special" in 2009. Of course, that means that Snoop is also related to Brandy's brother, reality star Ray J.