Kandi Burruss & Daughter Blaze Are Twinning in Matching Burberry Swimsuits on the Beach (Photo)
Kandi Burruss and her tiny mini-me Blaze Tucker enjoyed their beauty hour while lounging at the beach and soaking up some sunlight. The pair dazzled in matching mother-daughter glam. 
New pictures on little Blaze Tucker's Instagram page showed her and her TV mogul mom, Kandi Burruss, enjoying some girls' time together while looking gorgeous in designer beachwear. 
The mother-daughter pair looked nothing short of radiant, showing that they enjoyed each other's company and would not trade the precious moment for any other thing.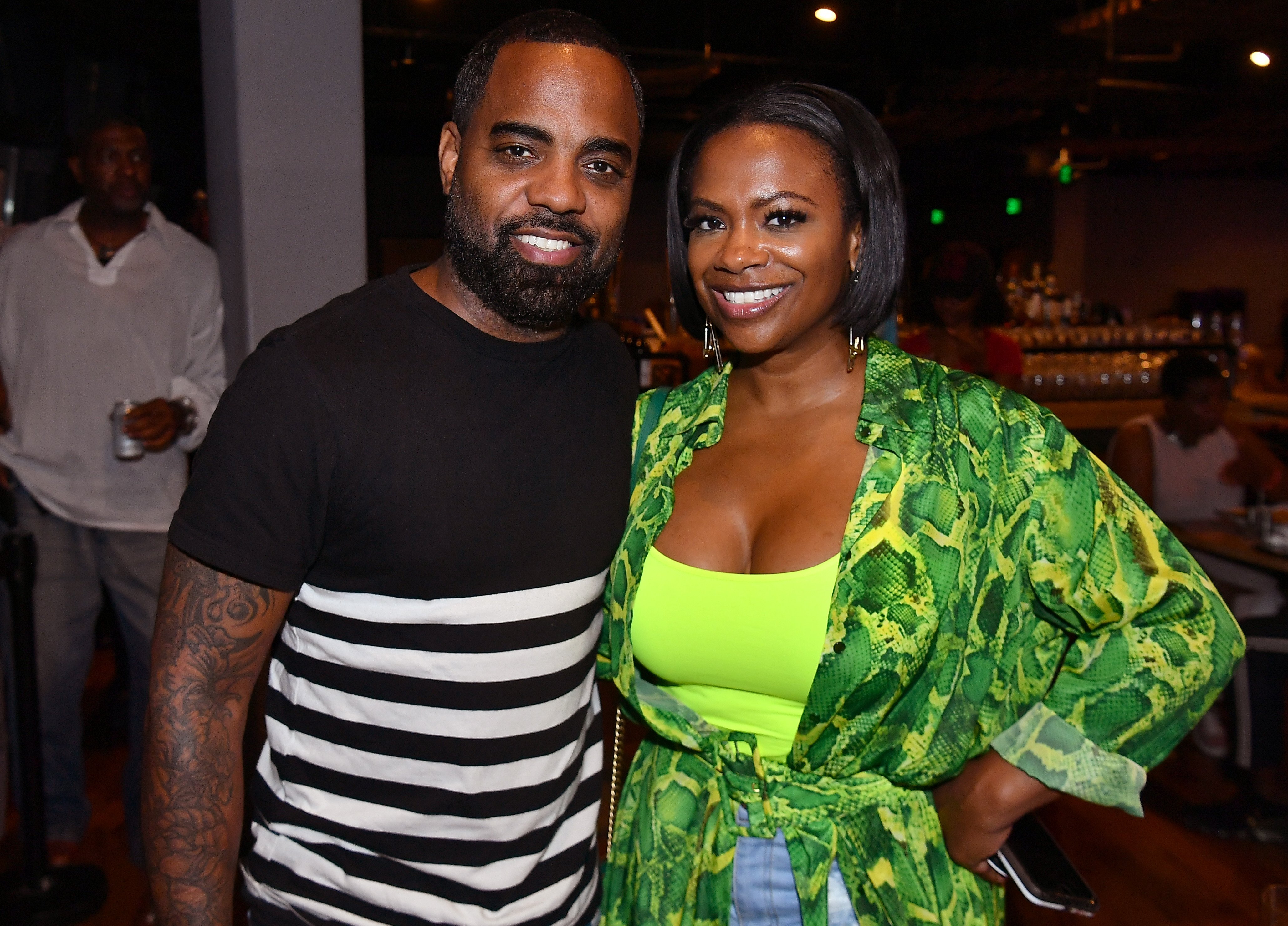 The duo sported Burberry swimsuits, with Burruss' outfit being sultry. It included a bra top and a swimsuit bottom. Blaze was dressed in a one-piece bathing suit with a collar and some of the buttons undone. 
Burruss styled her hair in waist-length cornrows, sporting a pair of large silver hoops, a band on one wrist, and dark shades to protect her eyes. Blaze's baby girl charms were the topper. The caption read:
"Twinning wit my mommy."
Last November, Burruss and her fellow star spouse, Todd Tucker, celebrated their baby girl's first birthday in a sweet way. The couple got celebrity photographer Gina Perez to do a perfect photo-shoot session.
The end result was shared on social media showing little Blaze in a black tutu dress and sitting gracefully while props served as backdrop. Around the smiling toddler were blue and silver balloons to spice up the shoot. 
However, Burruss was able to ward off the negativity as her husband and surrogate, Shadina Blunt, helped her pull through. 
More of "RHOA" star Burruss's post included a soul-stirring clip chronicling the moment Blaze was coming into the world and moving through each of her little milestones.
Tucker also gushed over Blaze on Instagram, alluding to her name and noting that she came to blaze trails. The star dad let fans know that the baby girl was the last queen in his household. 
Blaze might be a bit above a year old, but she has shown her mom and fans alike that she is the ideal supporter and cheerleader. Burruss proved this in a clip showing the tot urging fans to watch the new episodes of "RHOA."
Since welcoming her daughter, the Grammy-winning singer has been nothing short of smitten, making sure every moment counted while they make memories together.
However, motherhood has not always been a smooth sail. Although Burruss and Tucker have a son together, she had difficulties carrying another child. To this effect, they weighed their options and chose surrogacy. 
Burruss' troubles did not end there as she faced criticism from some family members who felt she chose not to carry her child. However, she was able to ward off the negativity as her husband and surrogate, Shadina Blunt, helped her pull through.