Bella Thorne Channels Bridal Beauty in a White Gown after Engagement with Benjamin Mascolo
Bella Thorne and her boyfriend Benjamin Mascolo have taken the last step toward marriage. In a recent photo, the acclaimed actress channeled bridal beauty in a white gown.
On April 4, Bella Thorne posted a series of snaps of herself wearing a white gown to her Instagram account. While she posed on the stairs with many decorations, it was apparent she was in high spirits.
Looking absolutely stunning, the 23-year-old embodied bridal beauty. Thorne has a gorgeous hairstyle and makeup. She accessorized herself with big earrings and a watch.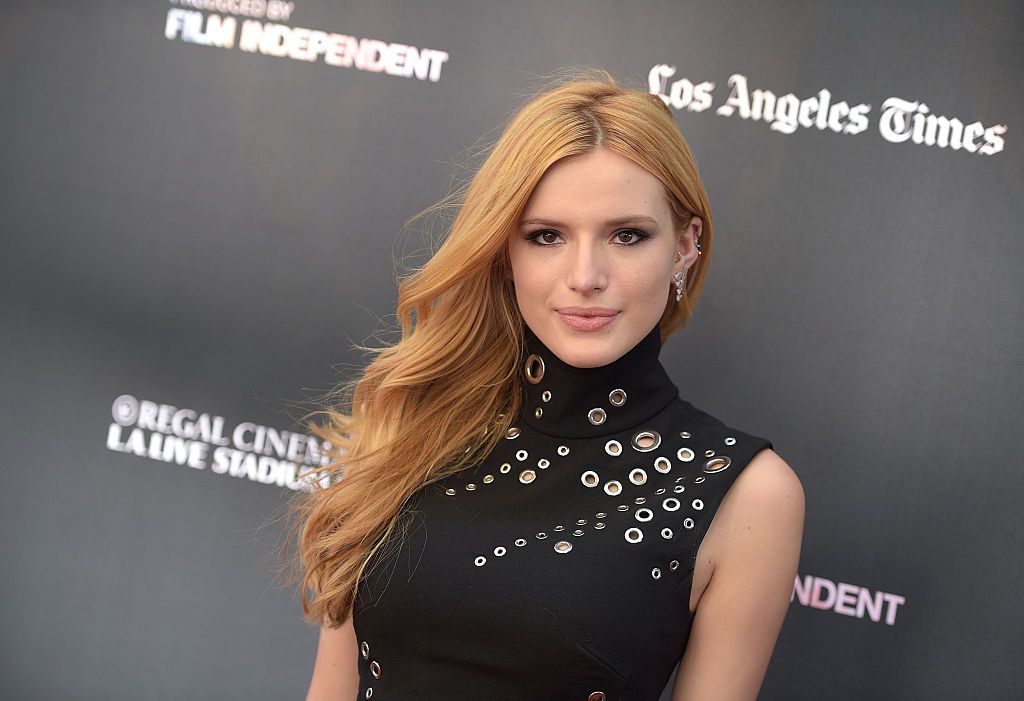 "Put on some white and feeling like a bride to be 💍 what do you guys think i'll wear to my wedding?? taking suggestions...," the Young Artist Award winner captioned the adorable post.
In no time, her new update had garnered more than 783,000 likes. In addition, her pics received no shortage of praise from her millions of fans. A person noted how her wedding would be iconic.
In a social media post, Thorne and Mascolo announced their engagement. On March 20, Mascolo posted a series of pictures to Instagram posing with his soon-to-be-wife.
A caption attached to the post states that Thorne has already said yes. The Italian star used an emoji of a ring along with a black heart to indicate their engagement.
Initially, Thorne and Mascolo were reluctant to confirm their relationship immediately after.
He tagged his now-fiancée in the photos that show the loved-up couple posing and kissing happily together, with the actress showed off a new engagement ring on her finger. 
In an Instagram Story after Mascolo's announcement, Thorne gave a closer look at the ring to her legion of fans. In a close-up clip, she shows her hand and the diamond-studded piece.
A romantic relationship between Thorne and Mascolo first emerged in April 2019. At the time, they were seen having a meal together and making out in San Diego, California.
Initially, Thorne and Mascolo were reluctant to confirm their relationship immediately after. Then, the pair went Instagram official for the first time only a few months later, in June of 2019.
The twosome first met at the Coachella festival, and Mascolo stated in a recent interview that he immediately noticed Thorne was different from all the other women he had met till that point in his life.
After leaving that Disney sweet girl image behind, Thorne has begun making her mark in Hollywood. Now that she's built a successful career, she's living the dream she strived for throughout her lifetime.