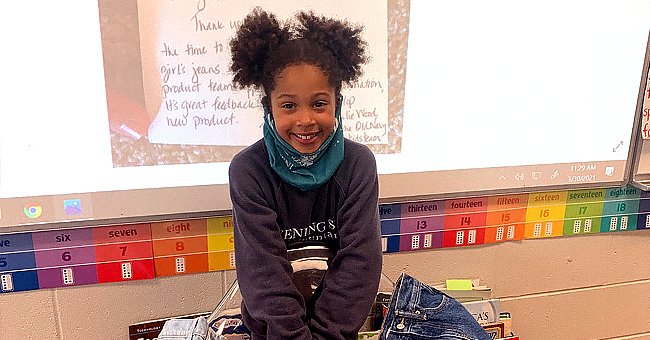 facebook.com/eveningstarelementary
Here's the Response a First-Grader Got From Old Navy After Asking for Jeans With Real Pockets
An adorable first-grade student from Arkansas received a response from Old Navy after asking for jeans with real pockets in them, and she couldn't be more delighted.
A first-grader named Kamryn Gardner from Evening Star Elementary, Arkansas, decided to write to Old Navy during her class after their teacher asked them to write persuasive letters. The seven-year-old was determined to ask the fashion house to make children's jeans with real pockets on them.
In her adorable letter, she told Old Navy that she did not like how the front pockets of girls' jeans are fake. She shared what she would do with the pockets if they were real, particularly putting her hands inside or placing things in them.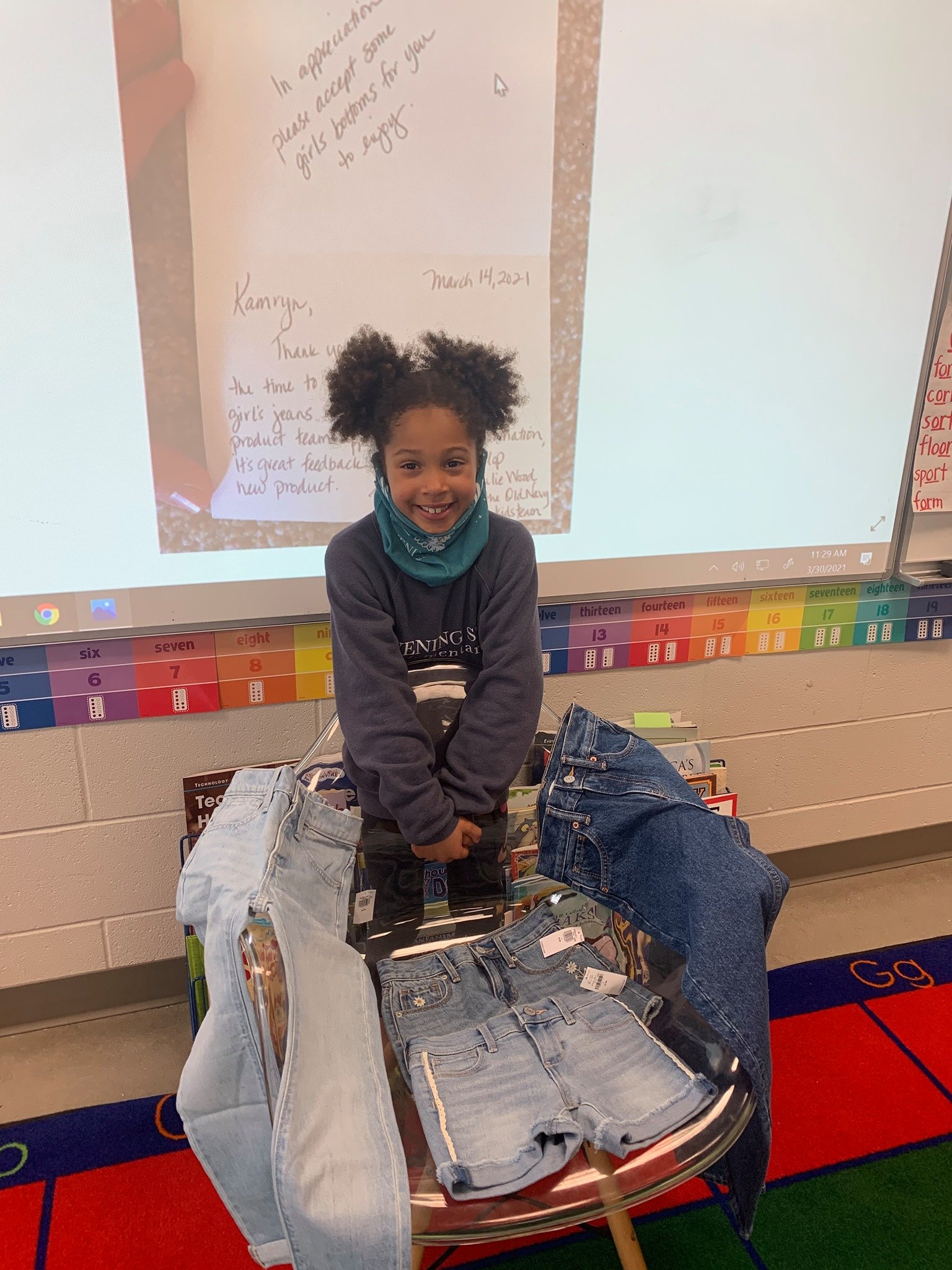 Kamryn Gardner posing with her gift from Old Navy | Photo: Facebook/EveningStarElementary
After receiving the request from the seven-year-old student, Old Navy decided to write back. Their team even added a couple of gifts for the little girl to enjoy. In their letter, they said:
"The Old Navy kids product team appreciate your information. It's great feedback for us as we develop new products."
Along with the letter, the company sent Gardner four pairs of jeans and shorts with real pockets on them. The little girl smiled with her new pairs of jeans while in the classroom in a cute photo posted by her school.
Amid the COVID-19 pandemic, heartwarming stories such as the one of Gardner give people relief.
Like Gardner, many people also prefer to have pockets in their jeans. While nowadays, huge pockets are enough, some traditional designs of pants have a tiny pocket on top of the bigger pocket.
Many believe this is just some sort of design as it is always too small to fit anything, but this was actually pretty useful in the olden times. The smaller pocket was used to hold pocket watches.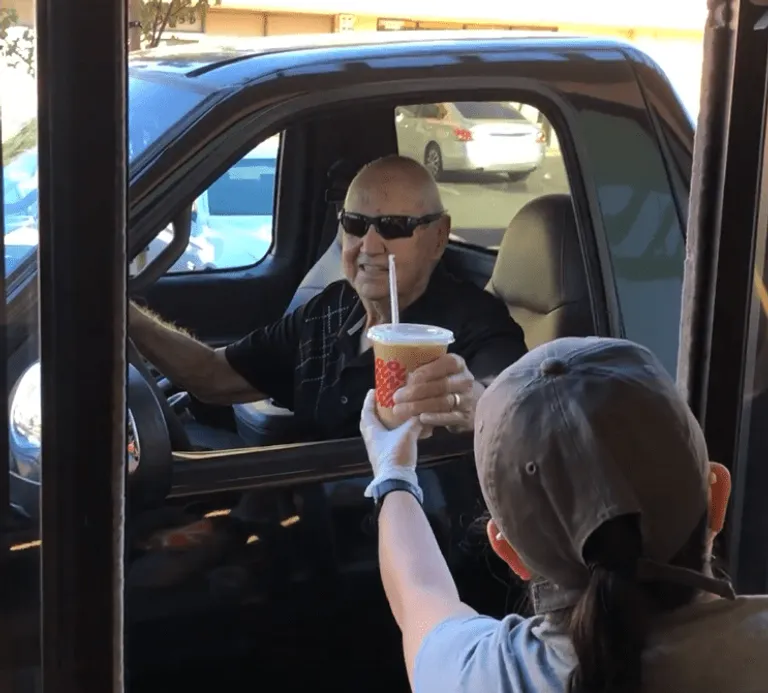 Gilbert "Gil" Walker ordering at Dunkin' Donuts. | Photo: Facebook/localishinspire
Amid the COVID-19 pandemic, heartwarming stories such as the one of Gardner give people relief. Both young and old people had put smiles on other people's faces, such as when this old man gave a $280 tip to the staff of a Dunkin' shop he frequented in California.
Gilbert "Gil" Walker was known as "grandpa" to the store's staff as he was their regular customer. Before Christmas, he decided to surprise them with a sweet gesture by giving a hefty tip.
Please fill in your e-mail so we can share with you our top stories!